'Good Witch': Grey House Owner Reveals Canceled Hallmark Series Shot 2 Different Season 7 Endings
The owner of the real-life Grey House shed some light on the ending of Hallmark's 'Good Witch.'
Hallmark Channel shocked Good Witch fans when it canceled the long-running series in July 2021. But one person close to the production had an inkling things were coming to an end. Liz Heersink, who owns the house that served as Cassie Nightingale's home and B&B in the show, recently revealed that she suspected the series had reached the end of its run due to some clues dropped during filming for season 7. 
'Good Witch' Season 7 had two different endings 
Heersink spoke with The Hamilton Spectator about the experience of having her distinctive house, which is known as Foxbar, take on a starring role in a popular TV series. She also shared that she had a feeling the series was ending when the cast and crew showed up to film scenes for Good Witch Season 7. 
"I was told they were shooting two endings," Heersink said. One was a cliffhanger and the other was a series finale. "OK, I thought, that's the end of the show," she said.
The Good Witch series finale, titled "The Wedding," aired in July 2021. In that episode, Cassie (Catherine Bell), Joy (Katherine Barrell), and Abigail (Sarah Power) defeated the mysterious force that was draining their witchy powers. Meanwhile, Stephanie (Kylee Evans) and Adam (Scott Cavalheiro) said "I do." Cassie and her husband Sam (James Denton) recommitted to their relationship and left Middleton on an epic round-the-world trip. New couple Joy and Zoey (Kyana Teresa) also shared their first kiss. But Abigail and Donovan (Marc Bendavid) realized that their romance was not meant to be and decided to call off their engagement.  
'Good Witch' fans make pilgrimages to see Grey House in person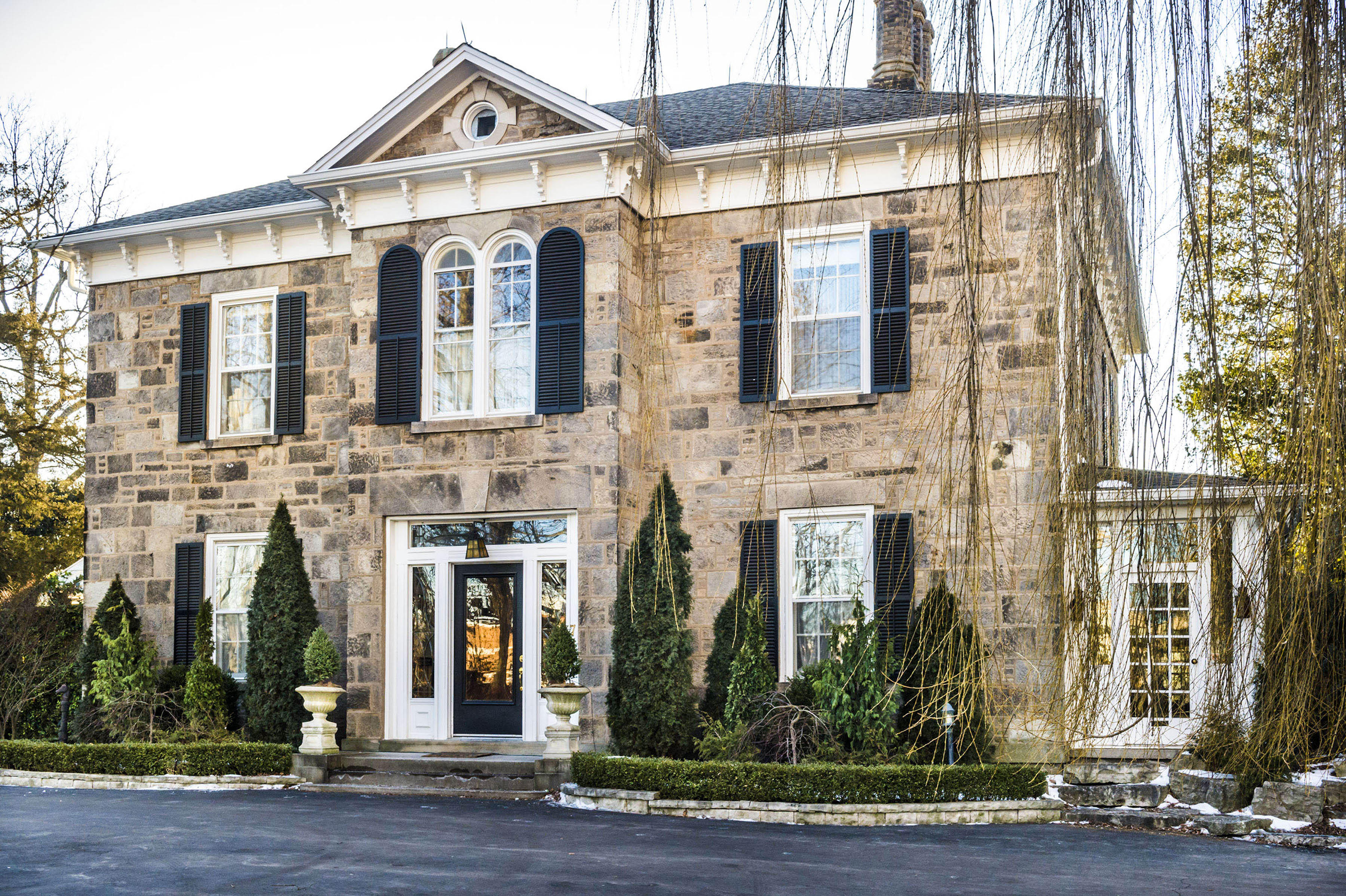 Good Witch had a 13-year run on Hallmark Channel. The first of seven movies premiered in 2008; the TV series began in 2014. 
Eventually, Good Witch fans began making pilgrimages to Heersink's home in Dundas, Ontario, to see Grey House for themselves. Fans came from all over the world, with new visitors showing up every few weeks. 
"These are people who just love that show," she said. "They just get excited to see the house."
"I let them come in and take pictures on the steps," Heersink added. "They were so excited to stand on the stairway."
Other 'Good Witch' filming locations 
Scenes for Good Witch were initially filmed inside Heersink's 1847 home. Later, production moved to a studio in Toronto for interior shots, where a replica of parts of the house was constructed. However, the show continued to use the house for exterior shots. 
Other scenes for the show were filmed at various locations around Hamilton, Ontario, including Westfield Heritage Village, Liuna Station, and Dundurn Castle. Filming also took place at Cambridge's historic city hall and old post office, according to a report from CityNewsEverywhere. 
Check out Showbiz Cheat Sheet on Facebook!