'Good Witch': Kyana Teresa Talks About Bringing 'Authentic Representation' to the Hallmark Channel Series
Good Witch might be coming to an end, but Kyana Teresa says she is proud of her part in bringing "authentic representation" to the Hallmark Channel comedy-drama. Teresa joined the Good Witch cast this season as Zoey Taylor, a new-to-Middleton firefighter who strikes up a romance with Joy Harper (Katherine Barrell). The LGBTQ storyline was a first for a Hallmark original series.
Teresa chatted with Showbiz Cheat Sheet about bringing more diversity to Hallmark Channel, her experience working with Wynonna Earp star Barrell, and what's next for her following Hallmark's decision to cancel Good Witch.
Kyana Teresa plays Zoey Taylor on 'Good Witch'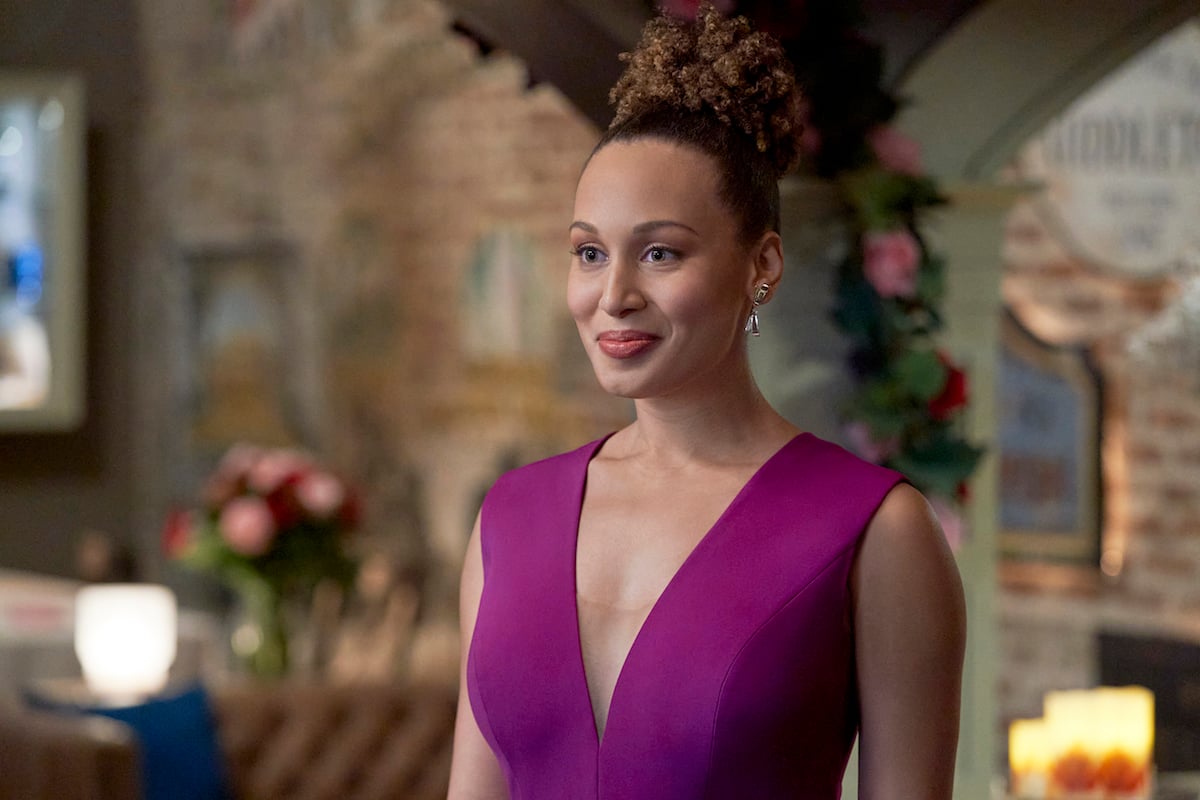 Teresa has charmed Good Witch fans as Zoey. But her journey to Middleton began with an audition to play a different character entirely, who was supposed to appear in just one episode.
"Casting came back to me and they said, 'Hey, you know, we really loved your audition, but we would love to consider you for a different role that hasn't been written yet,'" she shared.
That role turned out to be Zoey, who made her first appearance in "The Delivery," the third episode of season 7. She and Joy got a rom-com worthy meet-cute when Zoey stepped up and saved the day after Joy got her arm stuck in a wall while working on a renovation project.
'Good Witch' fans have embraced Teresa's character
The same-sex romance storyline might not be a big deal on some shows. But it was groundbreaking for Good Witch, and for Hallmark Channel. The network had yet to feature LGBTQ characters in any of its original series, though they have appeared in a handful of the channel's made-for-TV movies.
Teresa knew her character would "make some waves." But she said most fans have been nothing but supportive of the Zoey-Joy relationship.
"There's been so much support. The fans are incredible," she said, noting that many of Barrell's Wynonna Earp fans followed her to the Hallmark Channel show. "Naturally, there's going to be a bit of friction and there are going to be people who are not on board. So having that support team behind you of people who are kind of going to rally for you and stick up for you, it's a really good feeling. I feel really safe and protected and supported."
Working with Katherine Barrell was a 'collaborative process'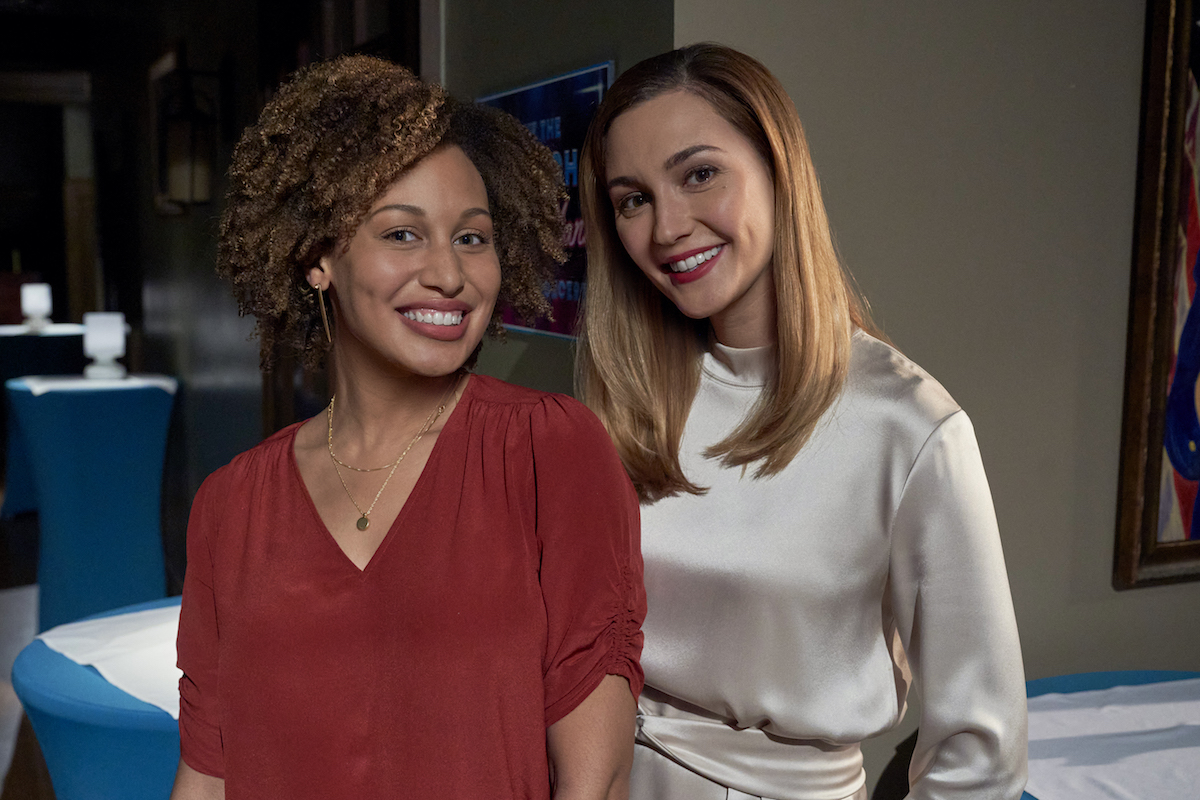 Teresa felt just as supported by the "incredible" Good Witch cast. She admitted to feeling a bit of trepidation about joining an established show. But Barrell immediately put her at ease, reaching out to Teresa shortly after she landed the role to introduce herself and discuss their characters.
"It felt very much like a collaborative process," she said. She added that she and Barrell had conversations about how to approach Zoey and Joy's storyline in a way that would be "most impactful for fans."
Unfortunately, viewers will only get to see the early stages of the pair's relationship. However, Teresa said she felt the show's last episode would deliver something special for fans.
"I will say that fans should be very excited for this finale," the Canadian actor teased. "It was my favorite episode."
Teresa wants everyone to be able to see themselves in Hallmark's feel-good stories
Viewers who've enjoyed seeing Teresa on Good Witch can look forward to her upcoming movie for the OWN Network, A Sisterly Christmas, which also stars Greenleaf's Deborah Joy Winans. Teresa called it "a really beautiful story of love and sisterhood."
"It was my first time getting to work with an all-black cast," she said. "It was such a special experience. I can't rave about it enough."
As for Hallmark, Teresa said she'd love to continue to work with the network and bring more diverse stories to the small screen.
"I love Hallmark. I think that it has such a special place in the hearts and homes of so many people. It's very feel-good. It's very low stakes. And I know personally people who, it's gotten them through hard times. And I want that feeling and that experience to be accessible to everybody and not just some."
The Good Witch series finale airs Sunday, July 25 at 9 p.m. ET on Hallmark Channel.
Check out Showbiz Cheat Sheet on Facebook!
RELATED: 'Good Witch' Canceled, Star Catherine Bell Reacts to End of Hallmark Channel Series