'Good Witch' Returns May 16; Get a First Look at the Season 7 Premiere
Good Witch Season 7 premieres Sunday, May 16 on Hallmark Channel. In the season premiere, Cassie, Abigail, and Joy attempt to discover who left them the mysterious purple bags of dirt at the end of season 6. Also, Cassie and Sam get stranded on an island and Abigail and Donovan prepare for their engagement party.
Hallmark Channel is bringing a little magic to your Sunday nights. Good Witch returns for its seventh season on May 16, and we have some details about what to expect from the premiere, as well as images from the upcoming episode, titled "The Party." 
Cassie, Abigail, and Joy try to unravel a mystery in the 'Good Witch' Season 7 premiere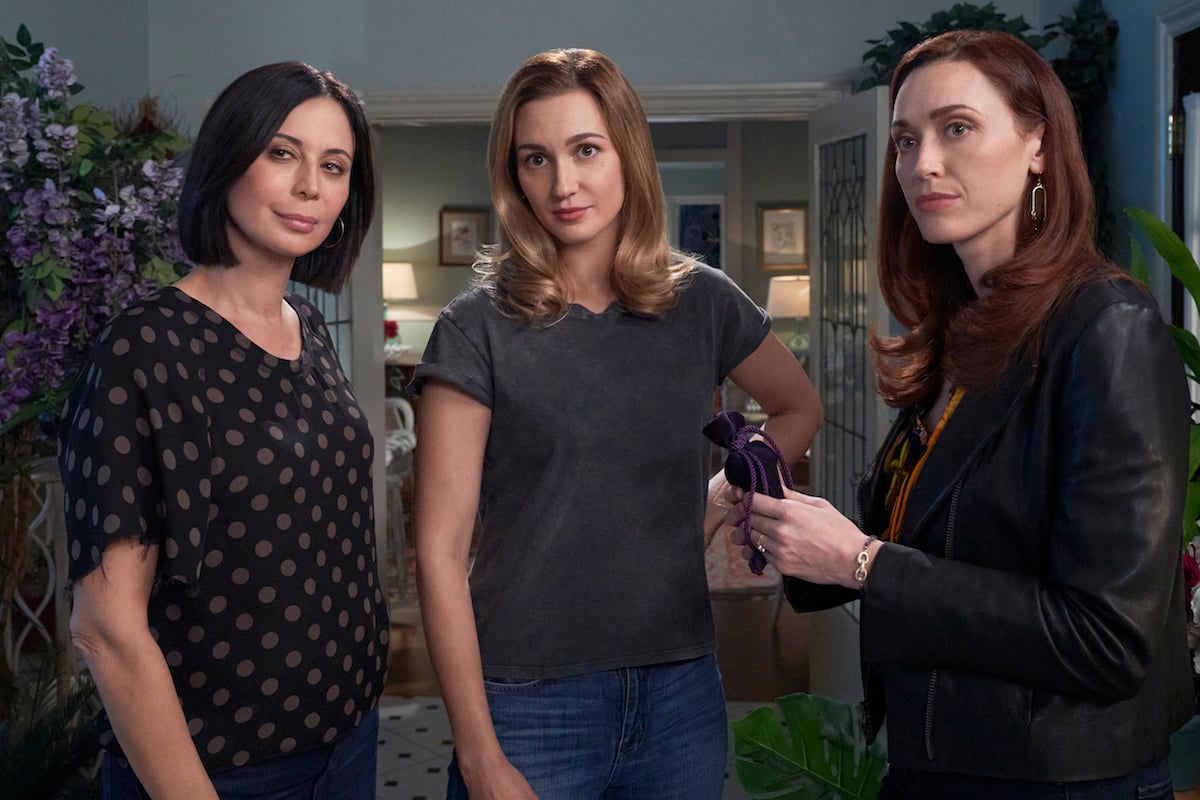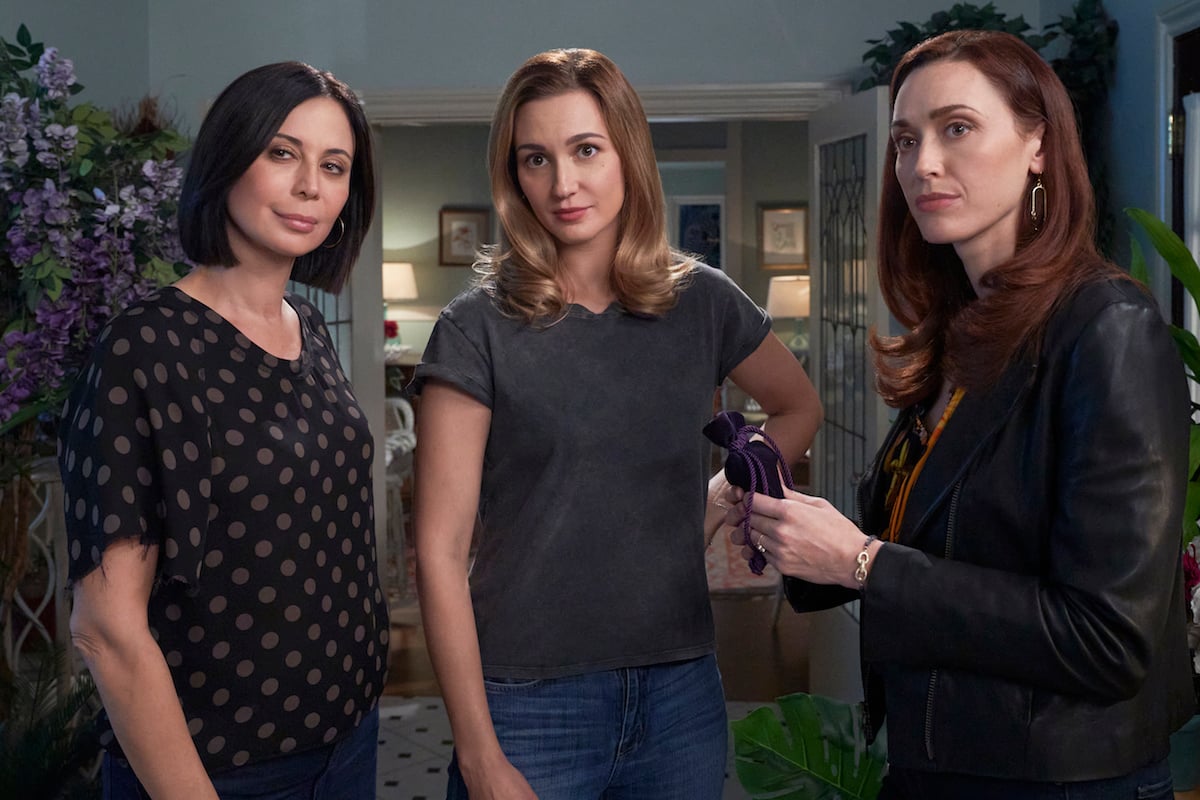 In the Good Witch Season 6 finale, the Merriwick women — Cassie (Catherine Bell), Abigail (Sarah Power), and Joy (Katherine Barrell) — all received small purple velvet bags filled with dirt. None of the women had any idea who could have left the bags for them to find, or what they could mean. In the season 7 premiere, they try to figure out the bags' significance. Fortunately, the three women won't have to wait long for an answer, according to an episode description from Hallmark Channel.
Cassie and Sam's date doesn't go as planned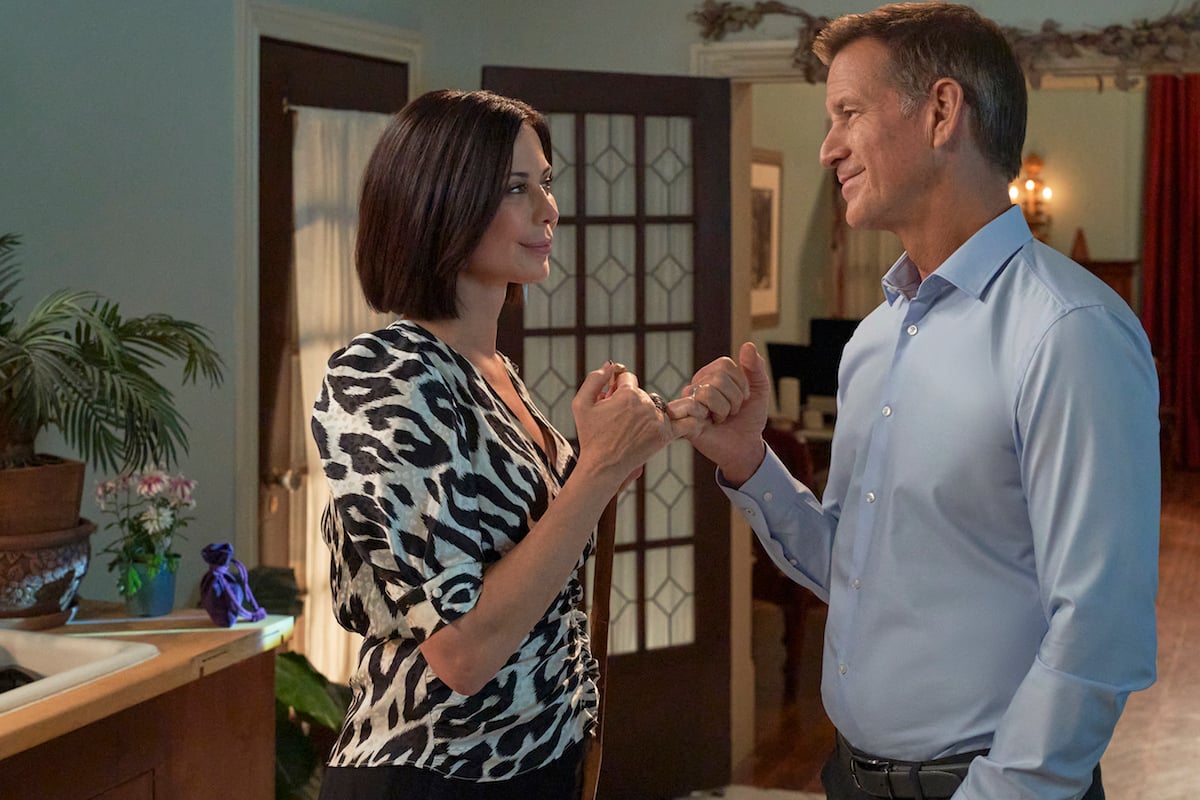 Meanwhile, Cassie and her husband Sam (James Denton) realize they haven't been spending enough quality time together. They decide to set out on a boating date. But when engine trouble leaves them stranded on an island, Cassie ends up making a surprising discovery. 
Abigail and Donovan plan an engagement party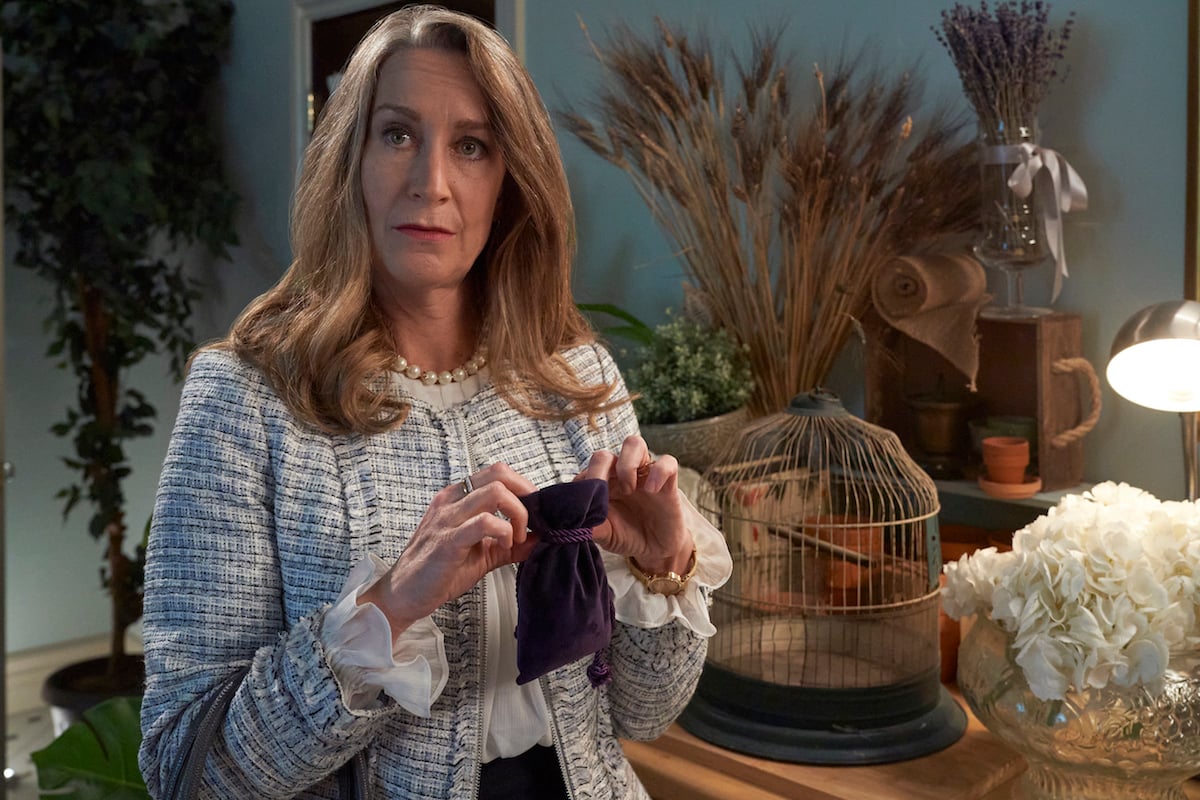 In season 6, the Merriwick-Davenport curse threatened to keep Abigail and Donovan (Marc Bendavid) apart. But by the end of the season, they'd managed to break the curse that had haunted the families ever since Patience Merriwick jilted Roderick Davenport. After discovering the ring Roderick used to propose to Patience, Donovan asked Abigail to marry him, and she accepted.  
When Good Witch Season 7 kicks off, plans for Abigail and Donovan's engagement party are in full swing. Donovan's mom Dotty (Paula Boudreau) has taken charge of planning the event, and she is anxious for the couple to set a date for the wedding. 
Meanwhile, mayor Martha Tinsdale's (Catherine Disher) very pregnant daughter-in-law Claire (Nicole Wilson) arrives in Middleton for an extended stay. Also, Stephanie (Kylee Evans) and Adam (Scott Cavalheiro) navigate their friendship now that he's returned from his mission.
How to catch up on old episodes of 'Good Witch'
Want to catch up on old episodes of Good Witch before the season 7 premiere? Seasons 1-5 of the show are available to stream on Netflix. Good Witch Season 6 is available for purchase on Amazon Prime Video, iTunes, and Vudu.
Good Witch Season 7 premieres Sunday, May 16 at 9 p.m. ET on Hallmark Channel. 
Check out Showbiz Cheat Sheet on Facebook!