Is 'Good Witch' Season 6 on Netflix? How to Catch Up Before the Season 7 Premiere
Good Witch Season 7 premieres May 16 on Hallmark Channel. Fans who want to catch up on earlier episodes can stream Good Witch Seasons 1-5 on Netflix, while Good Witch Season 6 is available for purchase on Amazon Prime Video and iTunes.
It's time to go back to Middleton. Good Witch Season 7 premieres on Hallmark Channel on May 16. 
The upcoming season of the Hallmark Channel show will follow the Merriwick women — Cassie (Catherine Bell), Abigail (Sarah Power), and Joy (Katherine Barrell) — as they unravel new mysteries and reflect on their pasts. Before diving into the new episodes, fans might want to revisit season 6. Here's how to catch up on previous episodes of Good Witch. 
Where to stream 'Good Witch' Season 6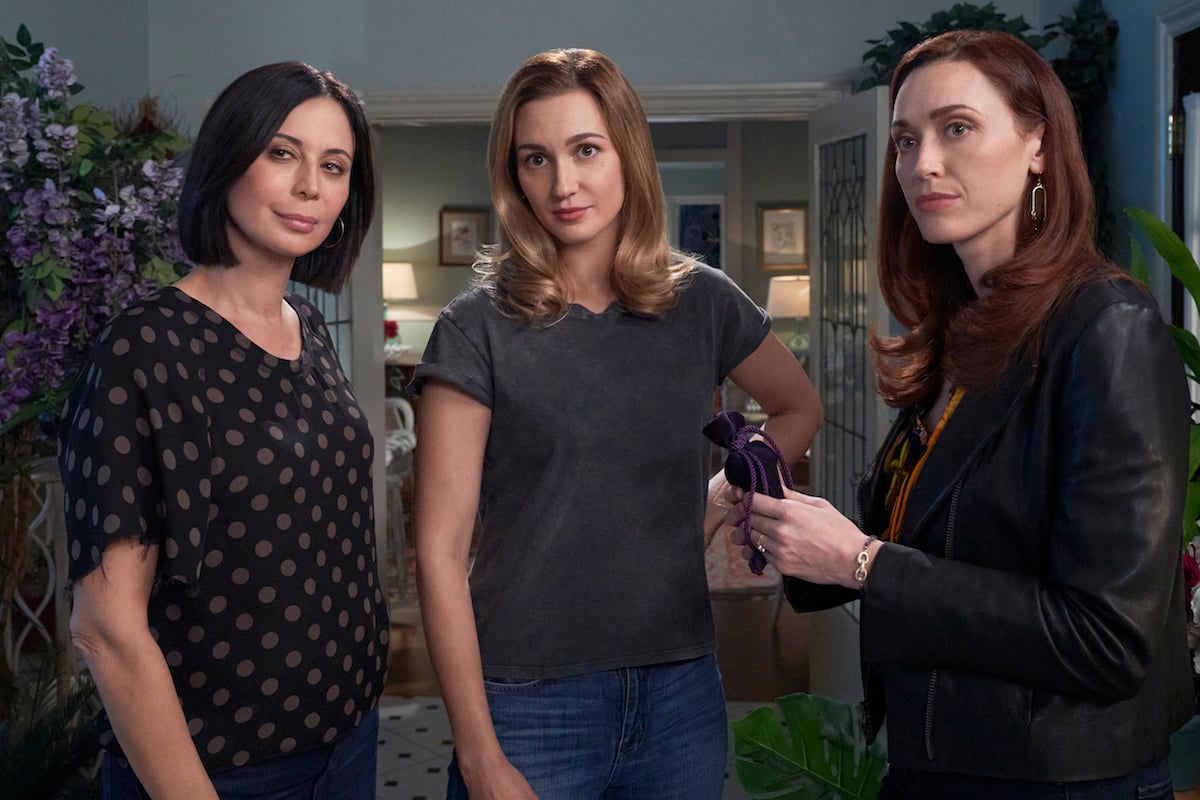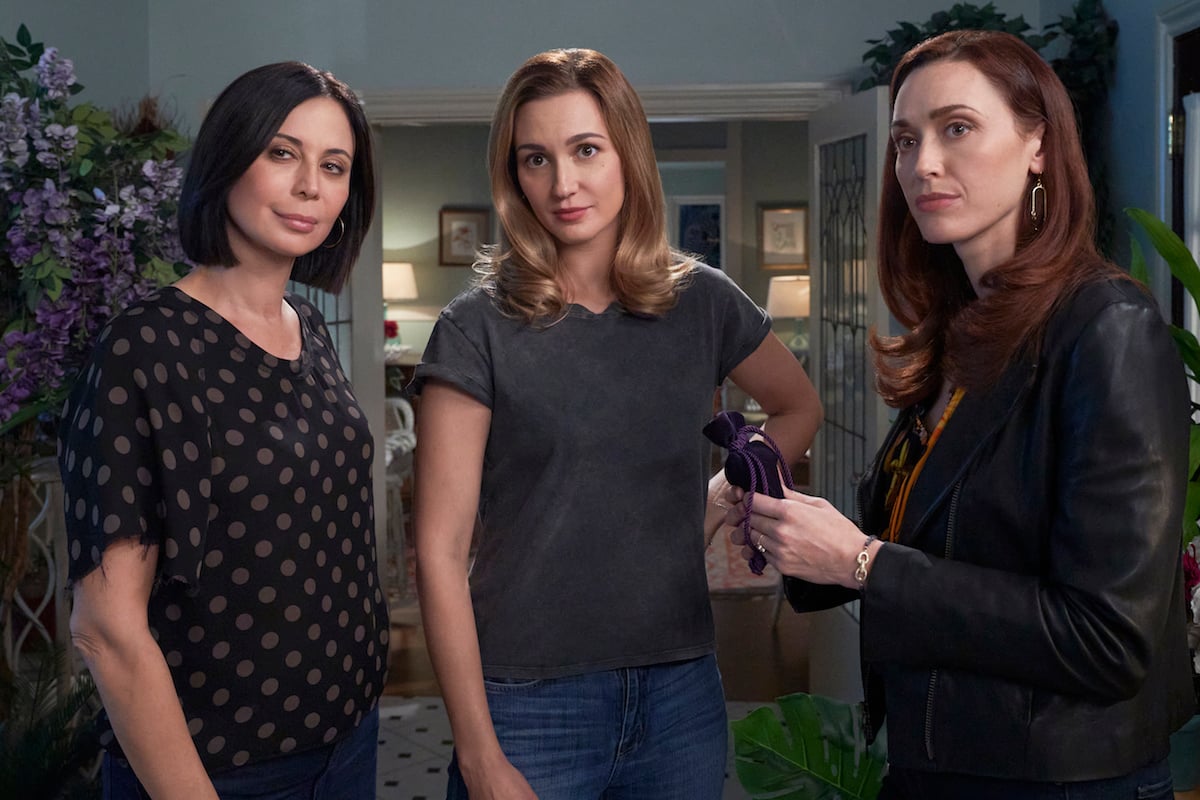 Unfortunately, Good Witch Season 6 isn't available to stream on Netflix. If you want to catch up on last season's episodes, here's how to do so.
Good Witch Season 6 episodes are available for purchase on iTunes, Amazon Prime Video, and Vudu.  
Hallmark Movies & Mysteries will also be airing an all-day Good Witch marathon beginning Saturday, May 15. Every episode of Good Witch Seasons 5 and 6 (including the Good Witch Halloween specials) will air back-to-back starting Saturday morning at 6 a.m. ET.  
Watch earlier seasons of 'Good Witch' on Netflix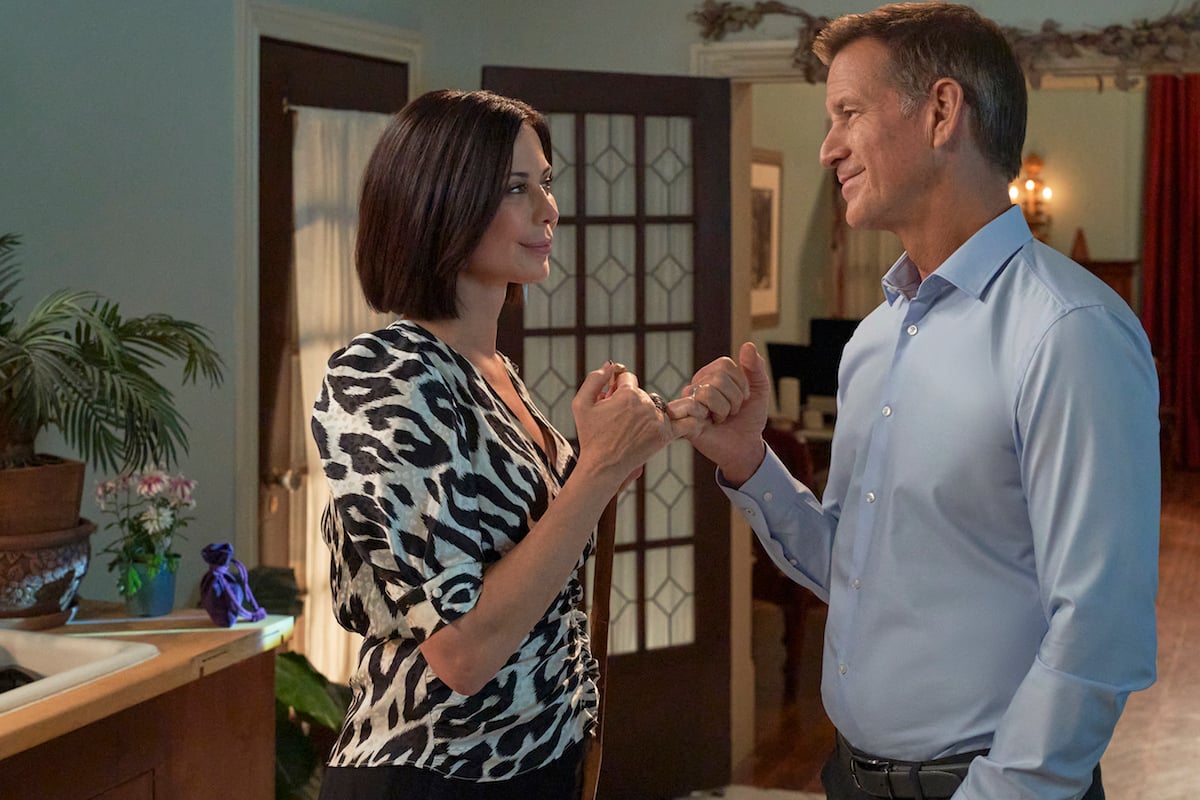 While you won't find the most recent season of Good Witch on Netflix, you can binge earlier episodes of the show. The first five seasons of the show are on the streaming service. 
If you want to catch up on the Good Witch movies, which aired prior to the premiere of the TV series in 2015, you can do that by signing up for Hallmark Movies Now. The service, which costs $5.99 a month or $59.99 per year, includes all seven Good Witch movies: The Good Witch; The Good Witch's Garden, The Good Witch's Gift, The Good Witch's Family, The Good Witch's Charm, The Good Witch's Destiny, and The Good Witch's Wonder. 
How to watch 'Good Witch' Season 7
Good Witch Season 7 will air on Hallmark Channel. If you don't get the channel as part of your cable package, or if you're a cord-cutter, you have a few options. 
Several live TV streaming services include Hallmark Channel in their lineup, including Sling TV, Philo, AT&T Now, Vidgo, and Fubo TV. The most budget-friendly option is FrndlyTV. It costs $5.99 per month and offers a pared down channel lineup. In addition to Hallmark Channel, you get 14 other live channels, including Hallmark Movies & Mysteries, Hallmark Drama, UPtv, Game Show Network, and The Weather Channel. 
As for what to expect from the season 7 premiere, "The Party," the episode will see Cassie, Abigail, and Joy trying to figure out the significance of the purple pouches each received at the end of season 6. Abigail and Donovan (Marc Bendavid) also make plans for their engagement party, and Cassie and Sam (James Denton) end up stranded on an island when their romantic date goes awry.
Good Witch Season 7 premieres Sunday, May 16 at 9 p.m. ET on Hallmark Channel. 
Check out Showbiz Cheat Sheet on Facebook!