'Good Witch' Season 6 Premieres May 3. Get a First Look at the New Episode.
There's magic in the air. Good Witch returns for season 6 on Sunday, May 3. The Hallmark Channel drama kicks off with Cassie (Catherine Bell) and Sam (James Denton) celebrating their one-year anniversary. And Goodies can't wait to get back to Middleton and find out what's new with their favorite couple — and what's going on with the Merriwick-Davenport curse. 
Cassie gives Sam the perfect anniversary gift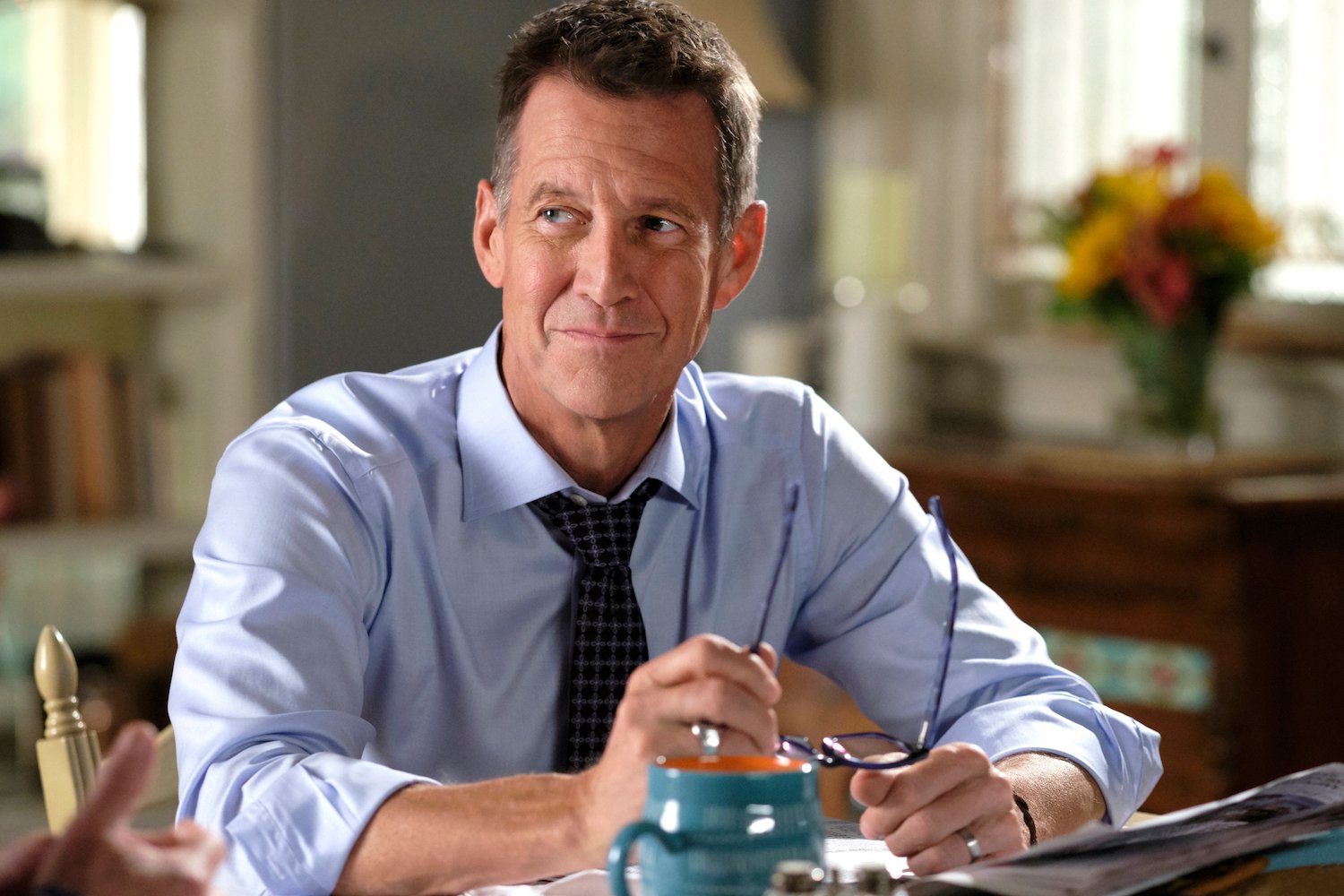 It's Cassie and Sam's one-year wedding anniversary. At breakfast, she surprises him with the perfect present that fits with the traditional gift of paper. Now, the pressure is on him to return the gesture. It takes some time, but by the episode's end, he's come up with exactly the right thing to show her how much he cares. 
A mysterious visitor arrives in Middleton
Meanwhile, an unexpected guest arrives at Grey House. Cassie welcomes the visitor to her B&B, but it's clear the new arrival, whose name is Joy (Katherine Barrell), isn't being totally transparent about her reasons for visiting Middleton. 
"She seems to be up to something, prying," Bell told TV Line. "Some of the gang doesn't really trust her, and Cassie always knows people's [hidden] intentions. Let's just say Joy has a very interesting history and connection to these people and this town that will be revealed."
Martha gets in a bidding war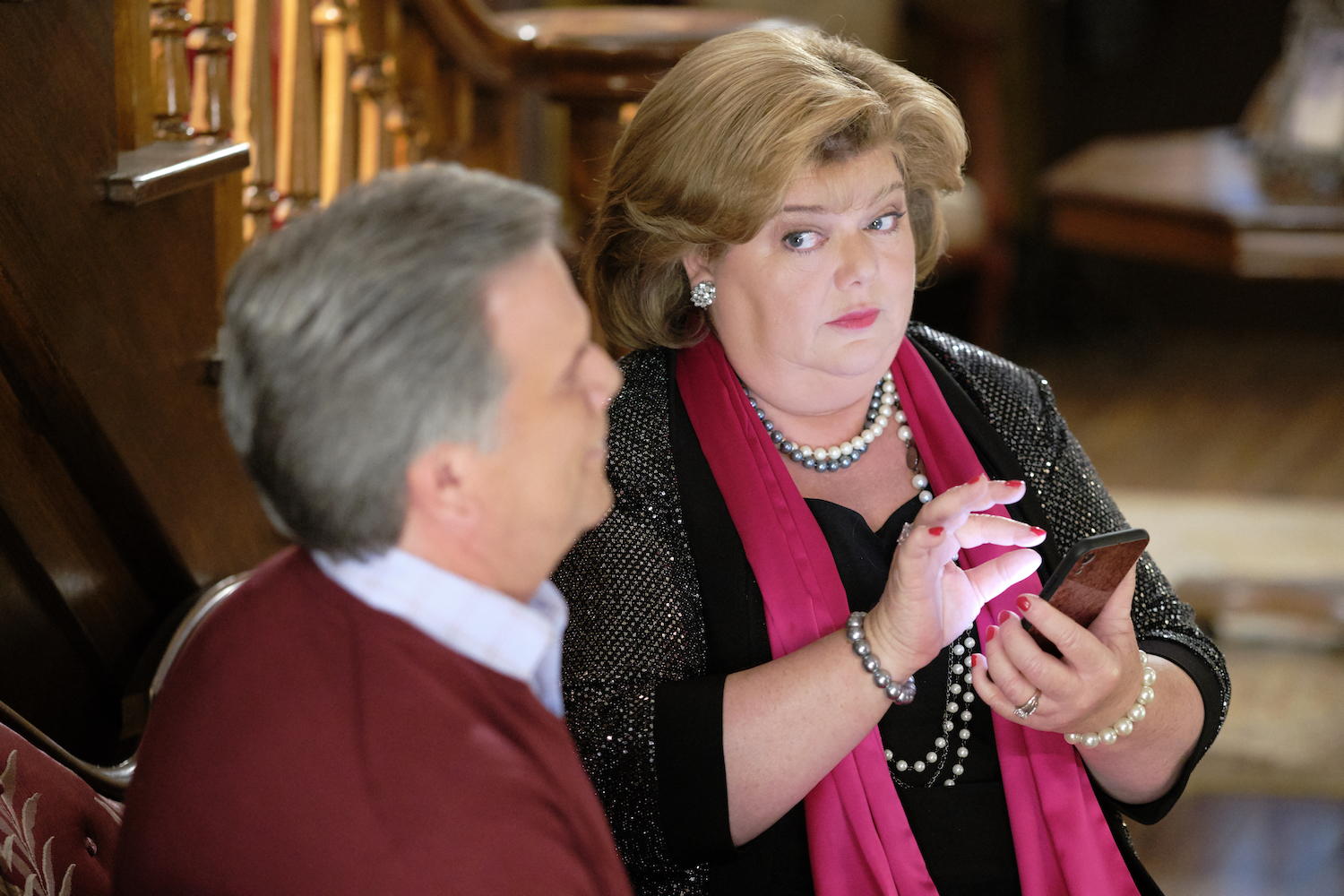 In the Good Witch season premiere, Middleton's mayor Martha Tinsdale (Catherine Disher) also finds herself in a bidding war with her rival Dotty Davenport (Paula Boudreau). Both want to get their hands on the same house, which once belonged to a Davenport and which Martha thinks would be perfect for the new mayor's mansion. At first, it looks like Dotty and her high-dollar offer will win out, but a surprise discovery might shift the negotiations in Martha's favor. 
Stephanie butts heads with her partner, while Abigail and Donovan learn more about their families' curse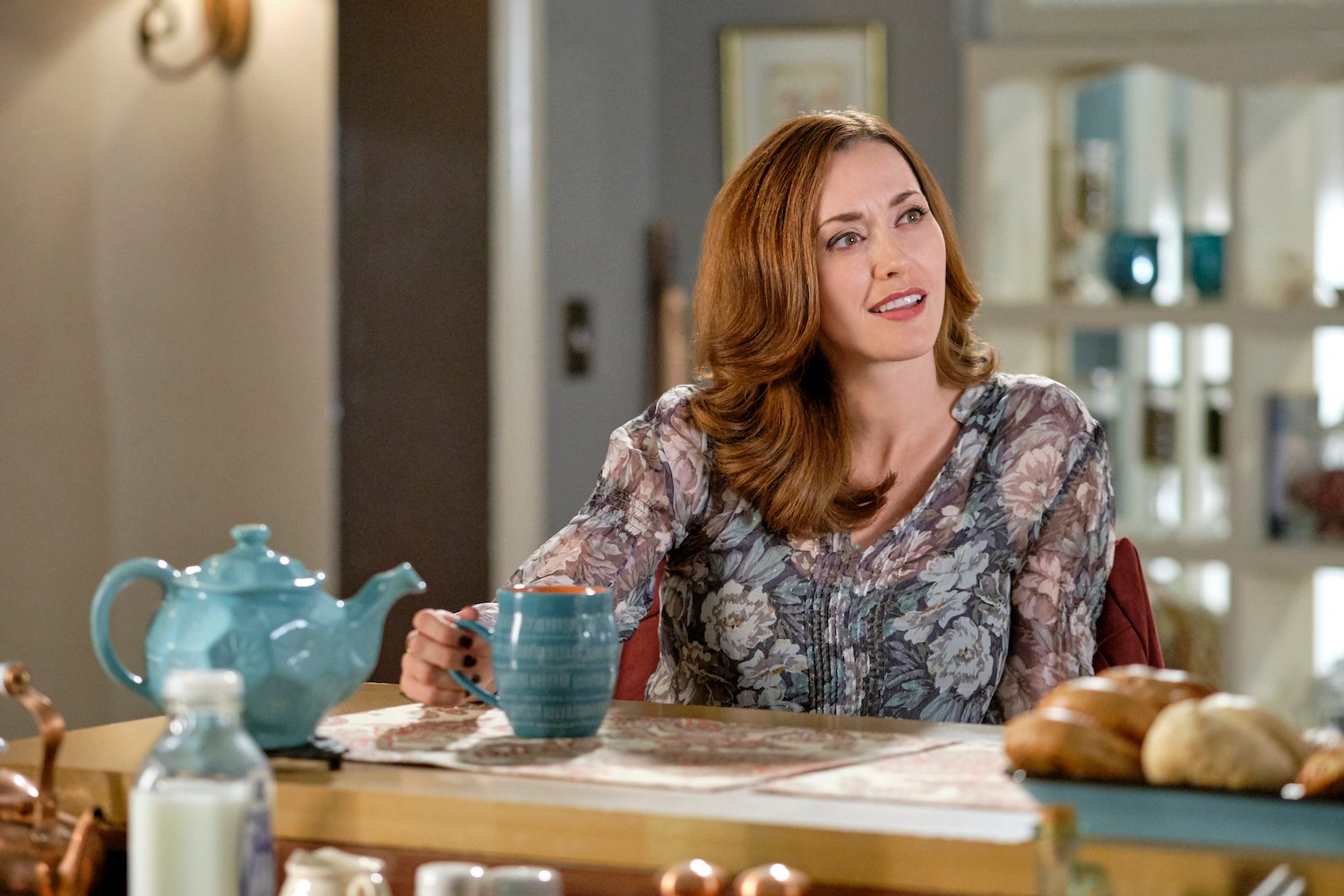 Stephanie's (Kylee Evans) food truck business is booming, and she has a new partner. But they don't exactly see eye-to-eye on the right way to run things — or the right way to make a Monte Cristo sandwich.
As for Abigail (Sarah Power) and Donovan (Marc Bendavid), a dinner of Chinese takeout includes the discovery of "misfortunes" in their fortune cookies. That leads to an unexpected revelation and more information about the Merriwick-Davenport curse, which could affect their relationship. 
This season of Good Witch will feature more discoveries about Middleton's past and how it connects with the present. "The show has become a little more mystery-based," Denton explained to TV Line. 
"Cassie's ancestors and the town's [founders] were really interesting," Bell said. "There was a love triangle and some jewels that were involved in that, and curses — all of us get very involved in trying to figure it out."
Good Witch Season 6 premieres Sunday, May 3 at 9/8c on Hallmark Channel.  
Check out Showbiz Cheat Sheet on Facebook!