'Good Witch' Season 7 Episode 3 Promo Trailer: The Merriwick Mystery Deepens
A promo trailer for the May 30 episode of Hallmark Channel's series Good Witch reveals that Joy has a theory about the meaning of the strange symbol. Plus, Cassie prepares for her daughter Grace's visit home and Martha plans a baby shower for her pregnant daughter-in-law Claire.
What could that symbol possibly mean? In the May 23 episode of the Hallmark Channel series Good Witch, Cassie (Catherine Bell), Abigail (Sarah Power), and Joy (Katherine Barrell) learned that George (Peter MacNeill) had given them the strange bags of dirt they received at the end of season 5. He'd received the bags from Laurel, their great-grandmother, who told him to give them to the Merriwick women on the night of the next red-haloed moon. The soil inside came from the family's original farm in England.
But as for what those bags — and the tree-like symbol the dirt formed — could mean, that's still anyone's guess. But a Good Witch promo trailer hints that Joy has a theory. 
Joy has a theory about the mysterious symbol in 'Good Witch' Season 7 Episode 3
In a trailer for the May 30 episode of Good Witch, titled "The Delivery," Joy shares that she has had another dream. This one has given her an idea about the symbol's purpose. 
"I think the symbol is meant for protection," she says.
"Protection from what?" Abigail asks. 
"That's what we have to figure out," Cassie replies. 
It sounds like the Merriwick women might be in danger. But who — or what — might be threatening them isn't clear, adding another layer of mystery for the trio (and viewers) to puzzle over.
Cassie prepares for Grace's visit 
In an extended teaser for "The Delivery," we also learn that a much-loved Good Witch character might be returning to Middleton. Cassie stays up until 3 a.m. baking muffins in preparation for her daughter Grace's (Bailee Madison) return home. (Madison left Good Witch after season 5, when her character graduated from high school.)
"There's only nine hours left until Grace is home," Cassie says when Sam (James Denton) chides her for not coming to bed.  
Grace has apparently spent the past six months studying abroad in Spain but is now coming home for a visit. So, will we actually see Grace back in Grey House in "The Delivery"? We don't know for sure, but Madison's name was included in the cast list for the upcoming episode. 
Martha plans a baby shower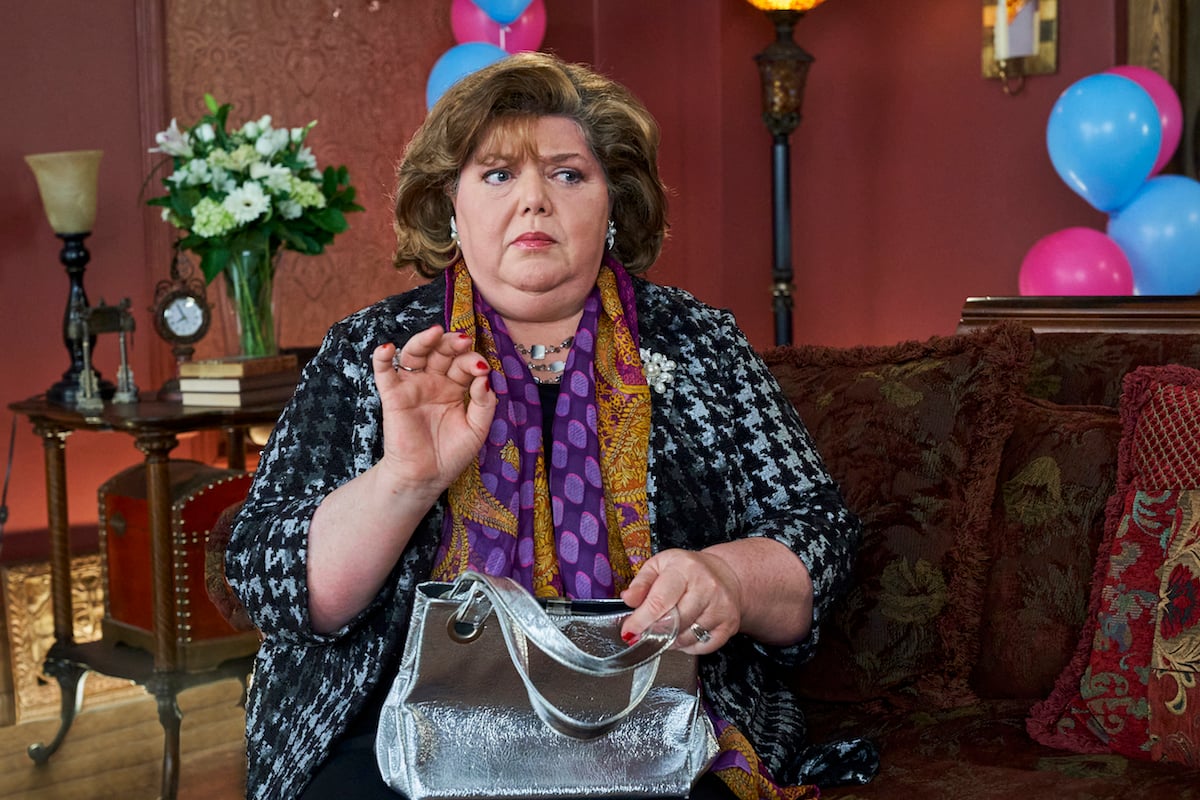 Also in this week's Good Witch episode, Martha (Catherine Disher), Cassie, and Abigail plan a baby shower for Martha's daughter-in-law Claire (Nicole Wilson). That prompts the women to reminisce about Cassie's shower ahead of Grace's birth. 
Meanwhile, Daniel (Charlie Gallant) has decided to stay in town and serve as his brother Donovan's (Marc Bendavid) campaign manager. Plus, Abigail has received an offer for her flower shop, leaving her with a big decision to make. 
Adam (Scott Cavalheiro) and George also team up to try to save a historic church from demolition. And Stephanie (Kylee Evans) has signed up for French classes, but she ends up not seeing eye-to-eye with her charming instructor. 
Good Witch Season 7 Episode 3, "The Delivery," airs Sunday, May 30 at 9 p.m. ET on Hallmark Channel. 
Check out Showbiz Cheat Sheet on Facebook!