'Good Witch' Season 7 Gets a May 2021 Premiere Date on Hallmark Channel
The magic is coming back to Hallmark Channel. The network has announced a premiere date for Good Witch Season 7. Here's what we know so far about the return of the Catherine Bell drama. 
'Good Witch' Season 7 premieres May 16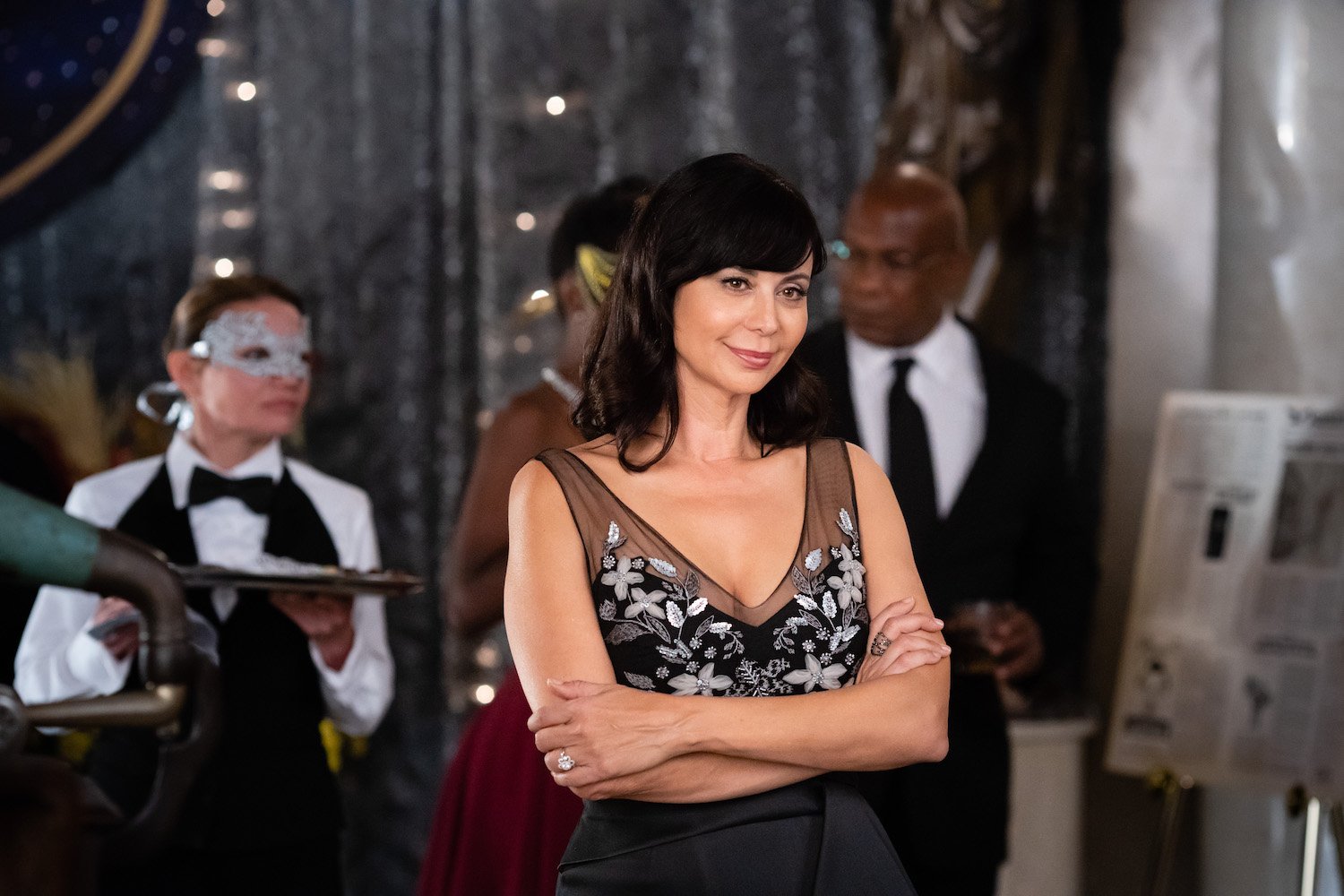 RELATED: 'Good Witch' Alum Bailee Madison to Star in Upcoming Netflix Movie 'A Week Away'
Good Witch will be back for its seventh season on Sunday, May 16 at 9 p.m. ET on Hallmark. The show stars JAG alum Catherine Bell as titular "good witch" Cassie Nightingale, who lives in the quaint town of Middelton. James Denon also stars as Cassie's husband Dr. Sam Radford, along with Sarah Power, Catherine Disher, Kylee Evans, Katherine Barrell, Marc Bendavid, and Scott Cavalheiro.   
"More than a decade after first meeting Cassie and the colorful characters of Middleton, viewers continue to be enchanted by their stories," Michelle Vicary, Crown Media Family Networks' executive vice president, programming, said in a statement. "The new season has more magic, love, and adventure in store for viewers than ever before and we're excited to share it with fans." 
What to expect on the next season of 'Good Witch' on Hallmark Channel 
Good Witch Season 6 ended with Cassie, Abigail (Power), and Joy (Barrell) all discovering that someone had left each of them mysterious velvet pouches full of soil. The strange items mark the beginning of a new mystery for the Merriwick cousins to unravel. That leads them to reflect on their pasts and learn how certain life events have affected who they are now. Fans can also expect new relationships, personal challenges, and romance next season. 
Catherine Bell says next season will be 'magical'
In a behind-the-scenes Instagram video from the Good Witch set from last fall, Bell shared a few tidbits about what fans can expect from the upcoming season, which she described as "emotional" and "intense." 
"I'm so excited about this season. It's very magical," Bell said. "The Merriwicks, we're on an adventure, kind of a mystery, to try and find out about our past."
Bell also shared how the Good Witch cast was staying safe on set during the COVID-19 (coronavirus) pandemic and explained how more intimate scenes would be handled. For safety reasons, she and onscreen husband Denton won't be locking lips in season 7, she said. "But it's still romantic, don't worry," Bell promised fans.
How to catch up on 'Good Witch' before the premiere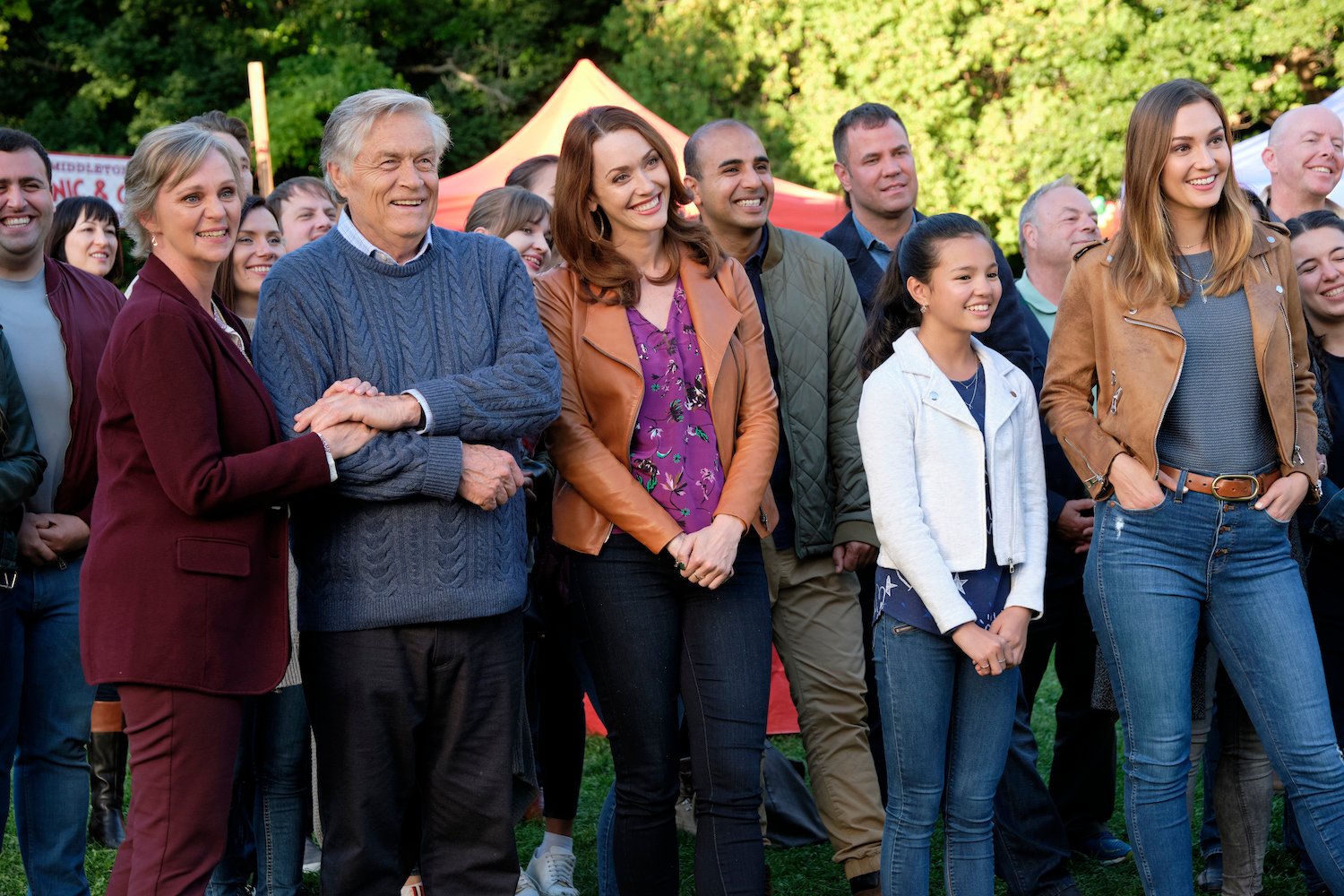 RELATED: 'When Calls the Heart': Get an Early Look at the Season 8 Premiere Episode, 'Open Season'
Viewers who want to catch up with Cassie and the rest of the residents of Middleton before the season premiere have a few options. Seasons 1-5 of the show are available to stream on Netflix. Season 6 episodes are available to purchase on Amazon Prime Video and iTunes. All seven Good Witch movies (which aired between 2008 and 2014) are available to watch on the streaming service Hallmark Movies Now. 
Check out Showbiz Cheat Sheet on Facebook!