'Gossip Girl': The Ages of the New Cast vs Original Cast in Their Premieres
Both 'Gossip Girl' shows have older people playing teenagers. Here are the ages of all of the actors playing students.
The revival of Gossip Girl premiered, and the comparisons to the original show's premiere have started. Both shows follow high school students, but the ages of the casts are all over the place. This is how old each cast of Gossip Girl was in their premieres.
The ages of the new cast of 'Gossip Girl' in the premiere
The ages of the new cast are all over the place, according to Just Jared. Jordan Alexander is 27 years old, playing 17-year-old influencer Julien Calloway. Whitney Peak was just 17 years old when she filmed the show. She plays Julien's little half-sister, Zoya Lott, who is probably 14.
Eli Brown is 21 years old and plays one of the richest students in school, Obie Bergmann IV, who is around 16 years old. Emily Alyn Lind was 18 years old when filming the show, and her character, Audrey Hope, is around 16 years old. Thomas Doherty is 26 years old and plays 18-year-old Max Wolfe. Savannah Lee Smith was 23 years old while playing Monet de Haan, who is around 16 years old. Zion Moreno was 25 while playing Luna La, who is 16 or 17 years old.
The ages of the original 'Gossip Girl cast
The ages of the original cast were kept closer to each other. Blake Lively was 20 years old when she filmed season 1 as 16-year-old Serena van der Woodsen, according to Ranker. Leighton Meester was just a year older than her playing 16-year-old Blair Waldorf. 
Ed Westwick was 20 years old when he first appeared as Chuck Bass. Penn Badgley was 21 years old when he started playing Dan Humphrey. Taylor Momsen was the youngest, being 14 years old when she started playing Jenny Humphrey. Chase Crawford, who played Nate Archibald and was the oldest actor to play a student at 22 years old.
'Gossip Girl' mentioned Nate Archibald and Dan Humphrey in the premiere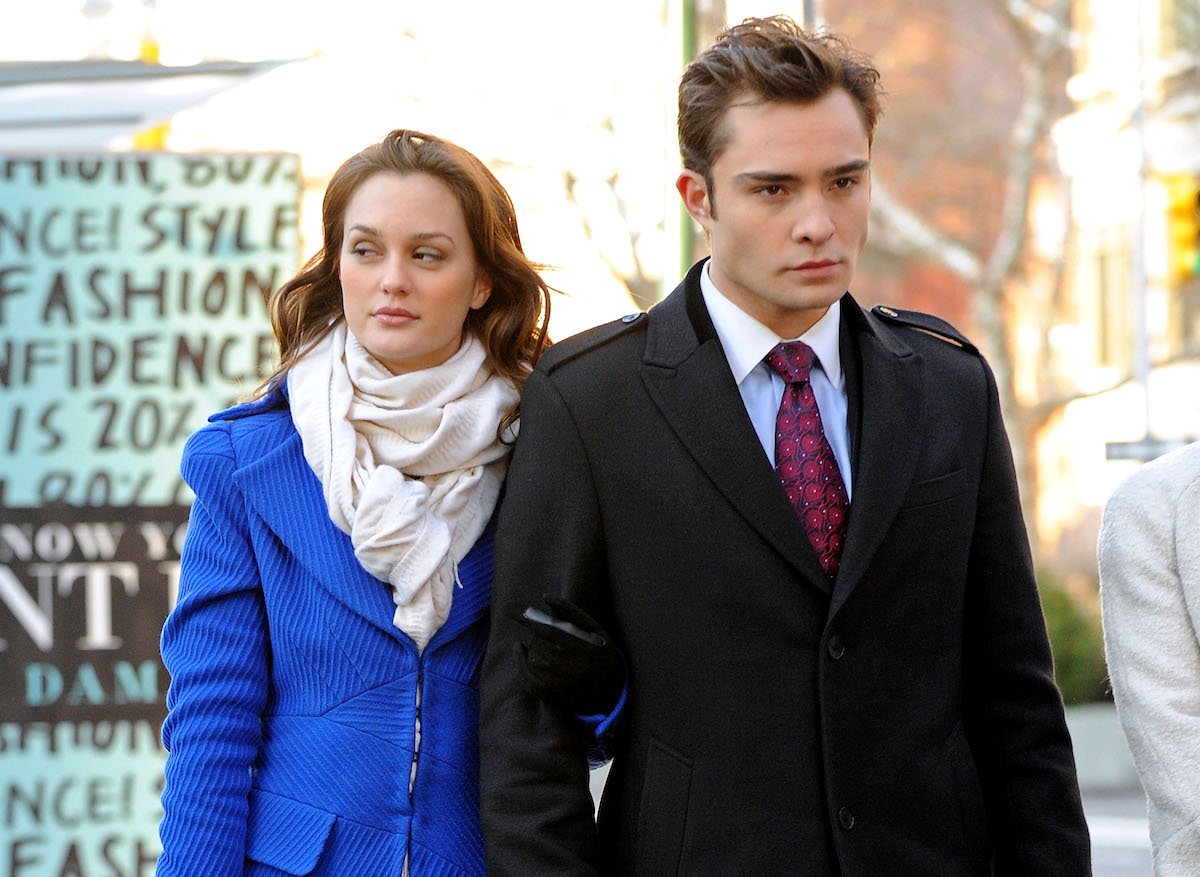 The new show is just a continuation of the original. However, it's following new students. The premiere made sure to acknowledge the characters that came before them.
The teachers are seen complaining about their privileged students in one scene. Kate Keller (Tavi Gevinson) mentions there have been successful people to come out of the school before, like Nate Archibald. This gives a hint to the audience that he's still very successful.
Another teacher says she was in the same class as him. She then talked about how Dan Humphrey was Gossip Girl. This surprised the other teachers since they know him as an established writer.
Sadly, we won't be getting cameos of the original cast members in the first season. But we might hear about the graduates again.