'Gossip Girl': Blake Lively Got the Role of Serena van der Woodsen Because of Fans of the Books
'Gossip Girl' started out as books series. Blake Lively revealed how fans of the books helped her get the role.
Gossip Girl already had fans before the original show. That's because it was a very popular book series. Blake Lively revealed how she got the role of Serena van der Woodsen over some other very famous stars.
'Gossip Girl' started out as a book series
Before the show, Gossip Girl started out as a book series written by Cecily von Ziegesar. The books mostly focused on Blair and Serena's relationship but also included the characters that made it into the show.
But there were also some big changes. Vanessa Abrams, for example, was a filmmaker who rocked a shaved head and always wore black. This is very different from Vanessa, who was played by Jessica Szohr in the show. 
She had a head of curly hair and wore colorful clothes. She was still Dan Humphrey's (Penn Badgley) good friend who also had a crush on him. Jenny Humphrey was also different in the books by having brown hair and being very insecure about her big chest. She eventually got her own spinoff series of books. Jenny turned out to be blonde and had a small body in the show, given she was played by Taylor Momsen. 
Fans of the books were very invested and wanted the casting to be right. That's how Lively got her role as Serena.
Blake Lively for the role of Serena van der Woodsen because of fans of the books
Serena van der Woodsen was a beautiful party girl in the books. Fans believed Lively was perfect for the role and got what they wanted.
"Fans of the book had seen me in Sisterhood of the Traveling Pants, my first job, Not Accepted, my second job," Lively told Collider Extras. "They voted for me. They took it upon themselves to vote for me to be Serena van der Woodsen and [creators] [Joshua Schwartz] and Stephanie [Savage] thought, 'Well the fans chose her, then they're probably gonna have a better response to the show if we hire the one person they chose rather than us auditioning people and us deciding.'"
Big stars auditioned for the role of Serena van der Woodsen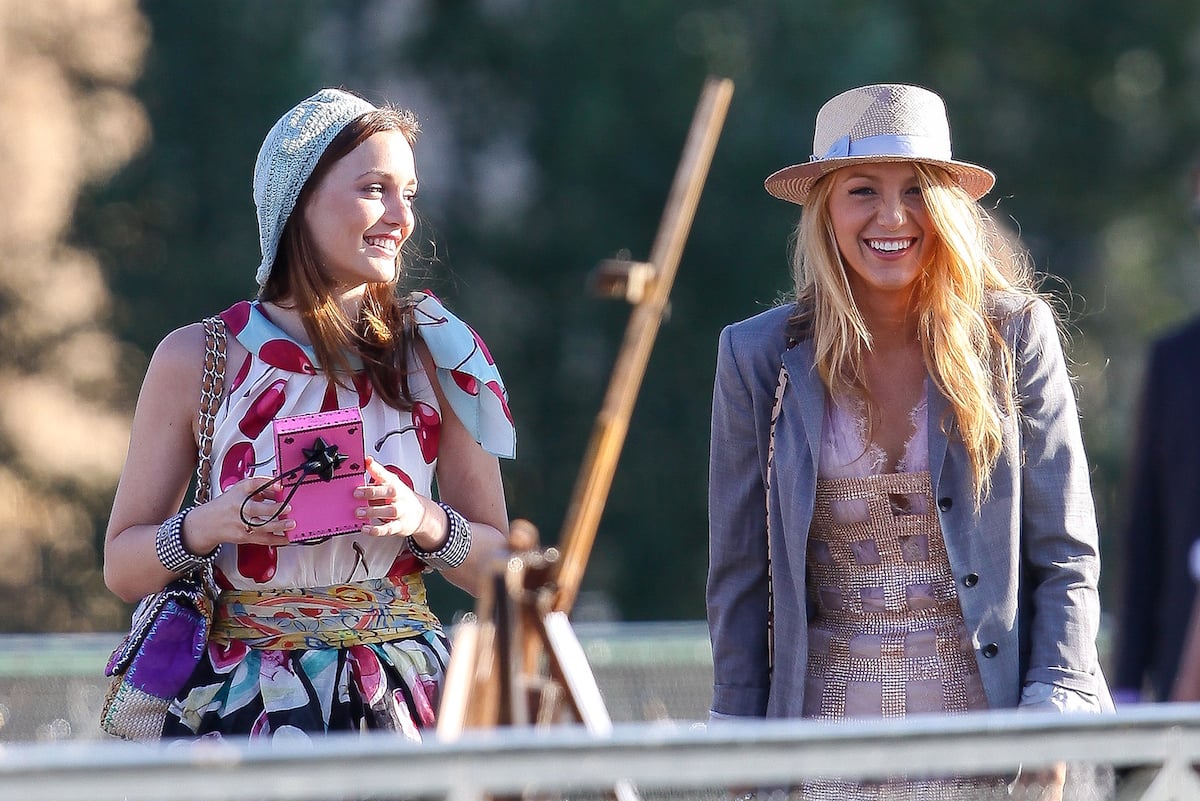 Lively got the role because of fans. But other actors auditioned to play the reformed party girl.
Jennifer Lawrence reportedly tried to get the part. "We did not realize this at the time, but Jennifer Lawrence really wanted to play Serena and auditioned," Schwartz told Vulture. "This story came to us secondhand, but we were told she definitely auditioned and was bummed to not get it."
Lawrence would have been 16 years old at the time, which is appropriate for the role. Lively was older at 20 years old.