'Gossip Girl': Were Chace Crawford and Ed Westwick Friends in Real Life?
Gossip Girl focused on a rich group of friends. Nate Archibald and Chuck Bass were close throughout the show, but were the actors close too? This is what Chace Crawford (Nate) and Ed Westwick's (Chuck) relationship was like in real life.
Nate Archibald and Chuck Bass were good friends on 'Gossip Girl'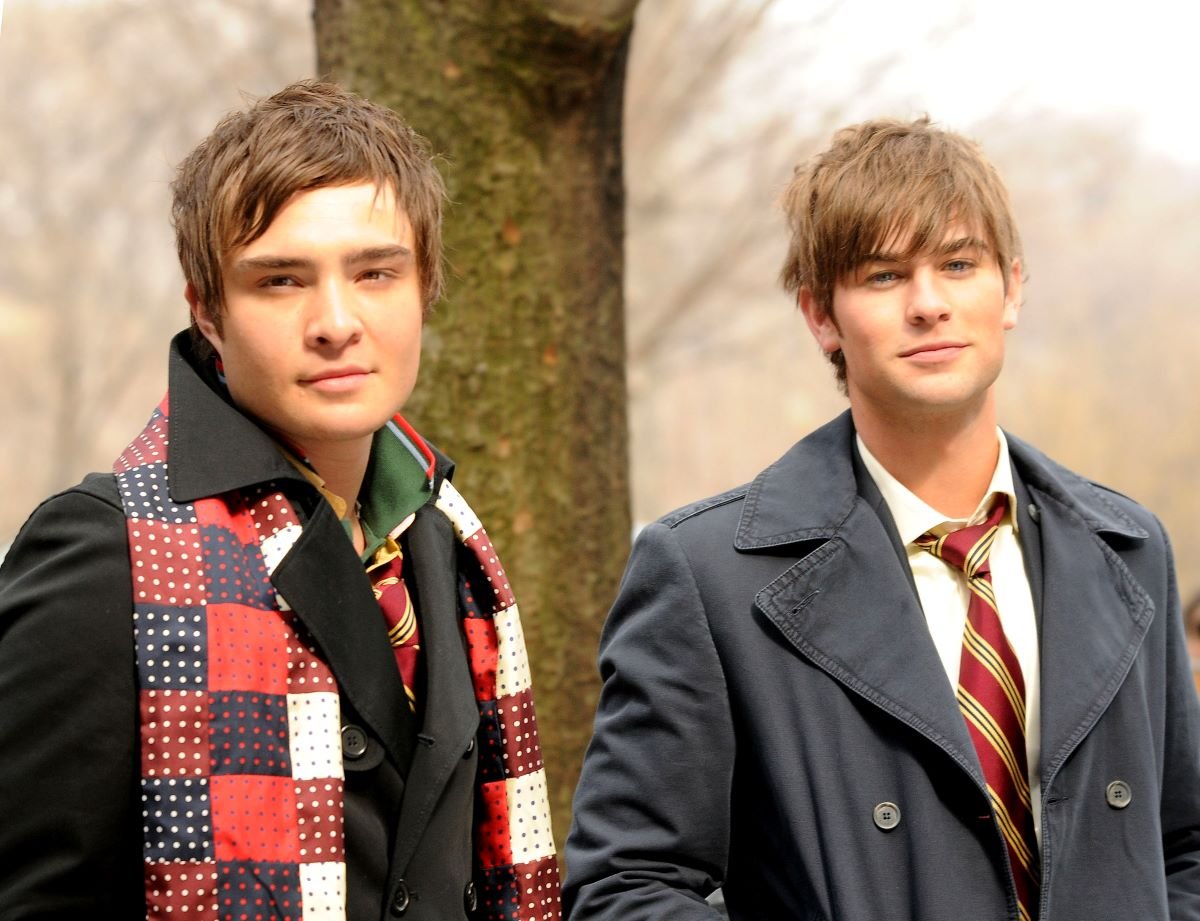 RELATED: 'Gossip Girl' Actor Chace Crawford Joked His Dignity Was 'Somewhere On Set' After Finishing the Show
Gossip Girl started with Nate and Chuck being close friends. They were both rich and grew up attending the same school. But they also had very different personalities.
Chuck was focused on sleeping with women. Nate felt pressure to continue dating Blair Waldorf (Leighton Meester) even though he had feelings for Serena van der Woodsen (Blake Lively). Nate was also more of a romantic.
Eventually, Chuck fell in love with Blair. Meanwhile, Nate became more focused on his family's financial troubles. The characters managed to stay friends, but were the actors close in real life?
Were Chace Crawford and Ed Westwick friends in real life?
RELATED: The 'Gossip Girl' Co-Star Chace Crawford Labeled 'the Ideal Woman'
The actors didn't just work together. They lived together! Crawford said their living arrangement started because it was convenient.
"So initially Ed and I became roommates here in New York because we didn't know if the show was going to last or not," Crawford told Interview Magazine in 2009. "Ed had never lived away from home, let alone in a different country. We got along and figured it would be a smart move financially. And really, it was also just kind of out of laziness."
He then revealed what it was like to live with his co-star. "It was very much a give-and-take. Sometimes you fall into those kind of brother-brother arguments," Crawford admitted.
But the actor said he hired someone to clean their place for them regularly, and that helped. "It was pretty immaculate, I have to say," he said. "It had its down points, but Ed and I ran a good ship there for a while. We have some good memories."
Their time as roommates ended at the same time of the article. But the co-stars went on to finish their TV show together.
The 'Gossip Girl' cast members crossed paths after the show
RELATED: 'Gossip Girl': Is Leighton Meester and Blake Lively's Starkly Different Upbringings the Reason They Didn't Get Along?
Crawford later played Billy LeFever on Blood & Oil. Westwick played Kent Galloway on Wicked City. Both shows were on ABC around the same time, so the actors still ran into each other after Gossip Girl.
In an interview with Entertainment Tonight in 2015, Crawford said he just ran into Westwick. "He's good," he said. "He's such a phenomenal actor. It's good to see him working again. He's a character. I love him to death. We were like brothers on that show, so it's good to see him."
Both shows have ended. Crawford is now acting on The Boys, and Westwick is on The Bystanders.