'Gossip Girl': Chace Crawford Once Addressed the Leighton Meester and Blake Lively Feud Rumor
Gossip Girl had a lot of drama in the show, but it's questionable if there was any on the set. There was a rumor Leighton Meester, who played Blair Waldorf, and Blake Lively, who played Serena van der Woodsen, were feuding. Their co-star, Chace Crawford, addressed this rumor publicly. 
There were rumors the 'Gossip Girl' cast had drama
The actors played friends who hated each other at times. Blair was often jealous of Serena because everything came so easily for her.
This made fans and tabloids wonder if Meester and Lively had the same problems in real life. There was a rumor they "avoid each other like the plague," and their co-stars had to "choose sides," according to New York Magazine. 
But Meester denied this and claimed the rumors were due to sexism. "I was just reading something about, like, how Natalie Portman and Scarlett Johansson didn't get along [on the set of The Other Boleyn Girl]," she said. "Why don't they say that George Clooney and Brad Pitt don't get along? It's always the girls." Their co-stars also weighed in on the rumors.
Chace Crawford once addressed the Leighton Meester and Blake Lively feud rumor
Blair and Serena sometimes were at each other's throats. So it wasn't unbelievable if the actors didn't get along. But Crawford, who played Nate Archibald, addressed the rumors at the time.
"There isn't anything shocking to write about, so magazines want to stir things up, like 'Blake and Leighton hate each other,'" he told Interview Magazine in 2009. "But the truth is, when we're all done with work, it's like, 'Hey, what are you doing? Let's go do karaoke.' The publicity factor is outrageous. They just want to shoot you down."
He then added, "So that can definitely wear on you a bit. A perception of you is created, and you really have no control over it. To some degree, you learn to adapt. But you also think, Eff you, you don't know me. It's exactly what you are saying about becoming a fantasy. Sometimes you think, I just wanted to express myself and be challenged."
The showrunner of 'Gossip Girl' said Leighton Meester and Blake Lively weren't friends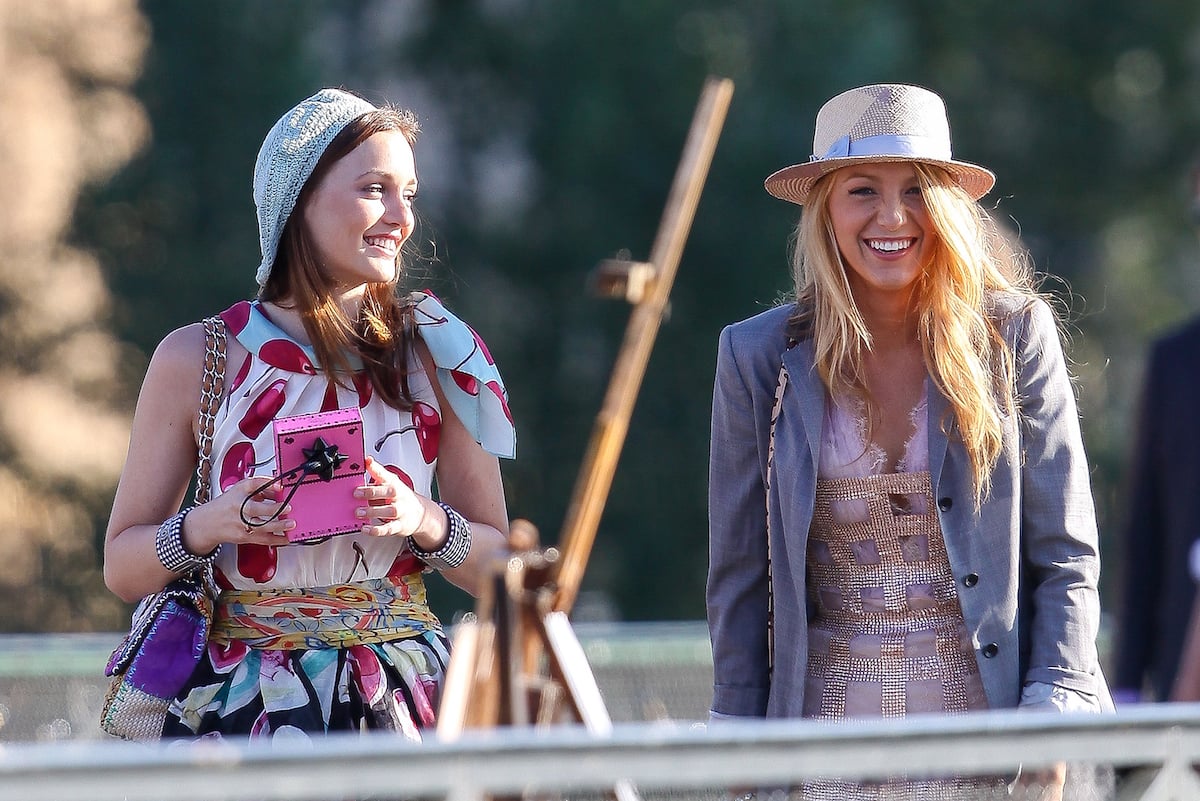 Years after the show ended, fans finally got their main question answered. Were Meester and Lively friends in real life?
"Blake and Leighton were not friends," showrunner Joshua Safran told Vanity Fair in 2017. "They were friendly, but they were not friends like Serena and Blair. Yet the second they'd be on set together, it's as if they were."
Makeup artist Amy Tagliamonti gave an interesting reason why there wasn't drama on set. "I have to say there was too much work to do for things to be that dramatic behind the scenes," Tagliamonti said. "It's not like [the actors] were trying to get followers for Instagram; nobody was trying to do all the things that I feel like people do now, like, 'Let's get attention.' Everyone was just doing their thing."