'Gossip Girl': Could Eleanor Waldorf Be the Secret Cameo in the New Series?
Gossip Girl is coming back, and there is still a question of who we'll see again. Showbiz Cheat Sheet has a theory that Eleanor Waldorf (Margaret Colin) could be one of the secret cameos in the new series for several reasons. 
'Gossip Girl' will include cameos with actors from the original series
RELATED: 'Gossip Girl': The Real Reason Leighton Meester Won't be in the Reboot
The original stars aren't returning for the continuation of Gossip Girl. But there will be some familiar faces, according to executive producer Joshua Safran.
"If Blair showed up for two scenes, you'd say, 'I want more Blair,'" the producer told the Daily Beast. "The decision was: Let's get season 1 under our belt, and should we get season 2, we'll have the chance to bring in cameos that are more than glorified cameos but actually give them storylines. Hopefully we'll get there and will reach out to the cast if that time comes and see if they'll want to come."
The producer then teased, "There are some cameos in season 1 from people on the original show, but not the series regulars." That leaves the question of which cameos will make it into season 1?
Could Eleanor Waldorf be the secret cameo in the new series?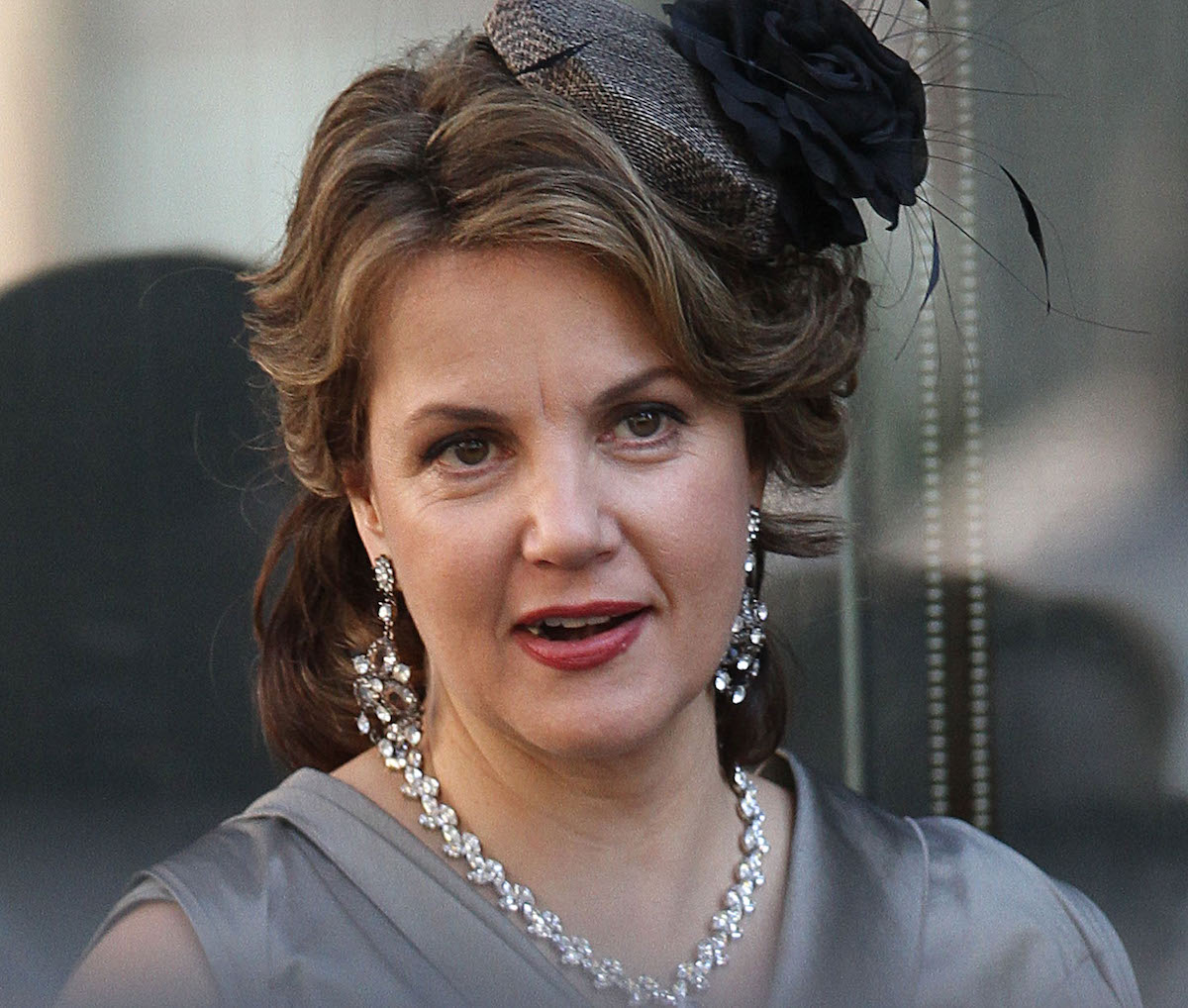 RELATED: 'Gossip Girl': Fans of 'You' Will See a Familiar Face
Eleanor Waldorf is Blair's (Leighton Meester) mother, who has a very successful fashion line. Blair often wanted Eleanor's approval, but that pressure led to a lot of problems in their relationship. The original series ended with the mother and daughter working together through Waldorf Designs.
The trailer for the new Gossip Girl doesn't show any recognizable characters. But there are some hints that Eleanor could possibly pop up.
Julien Calloway (Jordan Alexander) is seen walking down a runway in the trailer. The clothes range from gowns to bodysuits. It reflects more current fashion than what Waldorf Designs looked like in the original show. But maybe Waldorf Designs has managed to keep up with the times.
This would be a great choice given Eleanor was an important character from the original series, but not too big of a character to outshine the new ones. It would also give a chance for fans to find out what Blair is up to without showing her.
Of course, it's possible the clothes will be an opportunity for another kind of cameo. The original show had a few celebrity cameos from the fashion industry.
The runway 'Gossip Girl' scene could lead to a different kind of cameo
RELATED: When Does the 'Gossip Girl' Reboot Premiere on HBO Max?
Rachel Zoe, Tyra Banks, Alexa Chung, Karlie Kloss, Tim Gunn, Vera Wang, and Tory Burch had cameos in the original show. It certainly made the show's fashion moments feel more realistic.
It's possible this scene will just give way to more cameos from real people in the fashion industry. But it would definitely be a little more exciting to see Eleanor calling the shots once again.