Celebrity / Net worth / TV
'Gossip Girl': What Is Emily Alyn Lind's Net Worth?
Gossip Girl has been around for quite some time. Before it was an award-winning television show on the CW, it was a book series.
Gossip Girl has been around for quite some time. Before it was an award-winning television show on the CW, Gossip Girl originally grew to fame in the form of a book series. In 2002 Cecily von Ziegesar's Gossip Girl was released, and it would be the first of the author's 13 novels to make up the entertaining series that so many fell in love with. 
A few years later, in 2007, the literary world of trickery and teenagers came to life with the premiere of the TV show. Blake Lively, Leighton Meester, and Penn Badgley were just a few of the unforgettable celebrities who were cast in the CW series that ran for six seasons. 
Flash forward to almost one decade later, and HBO Max is set to release the newest reboot of the iconic title and characters. Emily Alyn Lind is one of the many stars who have been cast in the highly-anticipated show. Find out all of the must-know details behind HBO Max's take of Gossip Girl and just how much Lind's net worth really is. 
The cast and characters behind HBO Max's 'Gossip Girl' 
In a very fitting fashion, HBO Max's reboot of Gossip Girl revolves around the Upper East Side's newest generation of young teens. The private New York school that the characters attend is turned upside down when Gossip Girl's website resumes activity after nine years of silence. 
ET shared what has been revealed about the HBO Max characters and their correlating "mysterious one-word clues". Next to each of the characters' full names are their photos and a word meant to provide some insight into their roles on Gossip Girl. Zoya Lott is played by Whitney Peak and, at the moment, described as "perspective". Evan Mock is the actor behind Aki Menzies, whose profile picture is adorned with "innocence".
With a name like Otto Bergmann IV, there probably weren't too many surprises to see the word "privilege" next to Eli Brown's character. Brown's fans and followers might recognize him as Dylan Walker from Pretty Little Liars: The Perfectionist, another well-known TV reboot. 
Amongst the diverse and talented cast is Lind. On HBO Max's Gossip Girl Lind was cast to play the part of Audrey Hope. Paired with a word like "grace", it seems like Lind's character could be off to a good start. 
What is 'Gossip Girl' star Emily Alyn Lind's net worth?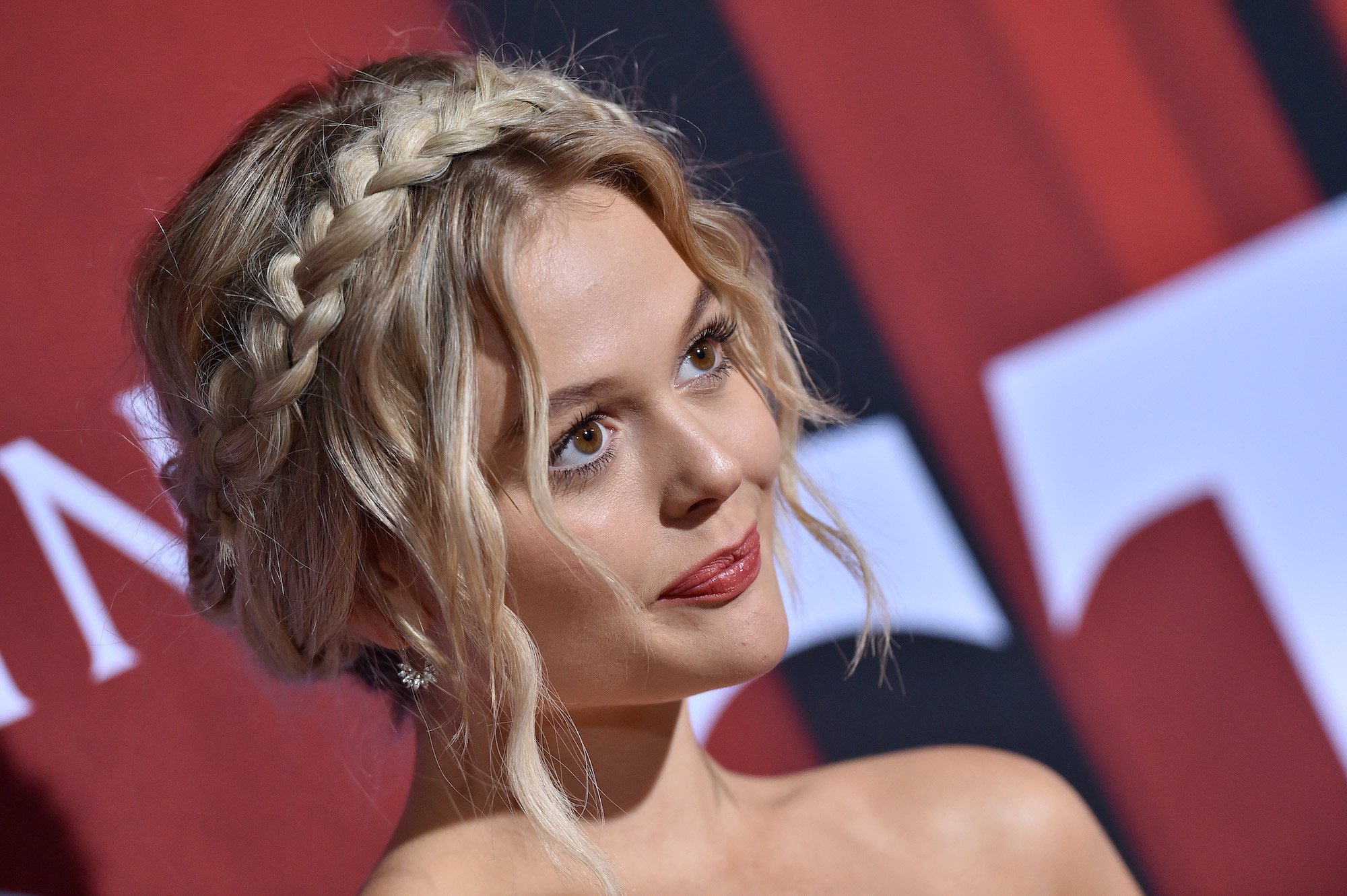 Republic World has listed Lind's net worth at 2 million dollars. Talk about impressive. With the anxiously awaited HBO Max series on the horizon, many can imagine the actor's net worth is only likely to go up from here.
Though this is probably a very exciting time for Lind, her role in Gossip Girl is by no means the star's first brush with acting and fame.
A look back at Emily Alyn Lind's acting career
In 2008 Lind made her acting premiere with her debut character of Young Lily in The Secret Life of Bees. Just the next year the actress received her first recurring role on the television series Eastwick. 
Throughout the years Lind has made many guest appearances on well-known shows like Medium and Criminal Minds. The actress also has experience working on the set of soap operas. Lind appeared on both Days of Our Lives and All My Children. TV enthusiasts might also recognize the celebrity from her performances as a young Amanda Clarke on ABC's popular series Revenge. 
More recently Lind's fans and followers have gotten to enjoy her as Jolene Drygulskifrom the series Sacred Lies and Melanie in the film The Babysitter: Killer Queen. IMDb has outlined Lind's impressive and lengthy acting roles, and many people are looking forward to seeing the star in HBO Max's Gossip Girl.