'Gossip Girl': Leighton Meester Said Being 'Mean' as Blair Was Like Therapy
Leighton Meester became famous for playing mean girl Blair Waldorf. The Gossip Girl star admitted that it felt good to play someone who wasn't afraid to be rude sometimes and even compared it to therapy. 
Blair Waldorf had a habit of being mean on 'Gossip Girl'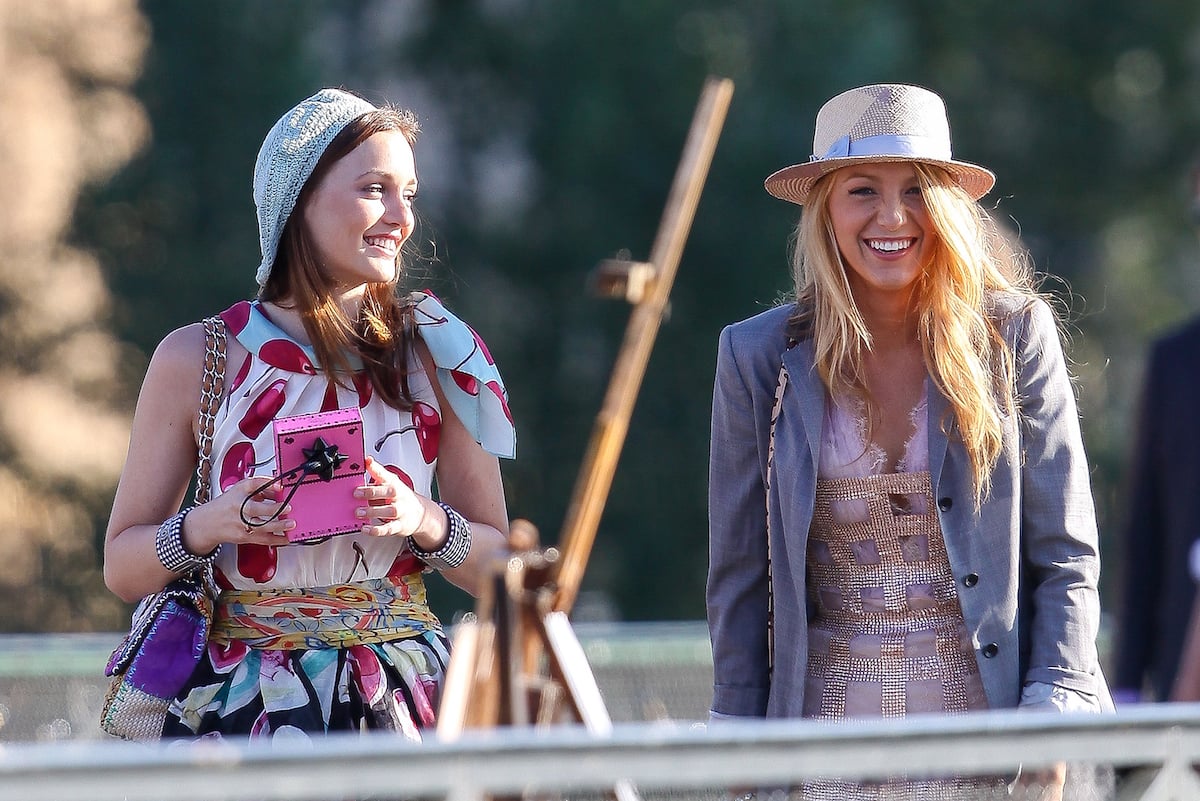 RELATED: 'Gossip Girl': The Ages of the New Cast vs Original Cast in Their Premieres
Blair Waldorf started off being the most popular girl at Constance on Gossip Girl. But she became very territorial over her crown when her best friend, Serena van der Woodsen, returned (Blake Lively).
She had some good reasons for that. Serena had sex with her boyfriend, Nate Archibald (Chace Crawford), before leaving. Nate didn't do a good job at hiding his feelings for Serena or making Blair feel secure. Blair also felt abandoned by her friend during a rough time for her family.
They managed to make their friendship work, but Blair still had her guard up with other people. She wasn't afraid to put down anyone she perceived to be an outsider. This was partially due to her being insecure, but also truly believed she was superior from having rich parents and almost always getting what she wanted.
Leighton Meester said being mean as Blair was like therapy
RELATED: 'Gossip Girl': Why Chace Crawford Thought Leighton Meester Would 'Never get the Part of Blair Waldorf'
Blair is the type of character that doesn't hold back even if what she has to say isn't kind. Meester talked about this aspect of her character with Rachel Ray, who asked if it's fun playing a mean character.
"Yes," she answered. Meester said playing the nice girl could get a little boring. "I'm lucky because the character is written really well, and she's got a lot going on. So it's not just her being mean. But yeah, there's that to it. That's pretty awesome."
Ray said it must feel like she's getting something out of her system. "Cause you can't really be mean in real life," Meester said. "I don't ever want to, especially when I meet people in real life who don't think I'm like that. I'm really nice, I swear!" The actor later added, "It's therapy."  
Leighton Meester said she's not a drama queen
RELATED: Did Leighton Meester Hate 'Gossip Girl'?
The actor has talked about not being like her character in other interviews. "There's a part of me that could be like that," Meester told People back in 2008. "I'm not saying that there isn't. But I'm not like that in real life at all. I don't do anything near what she does. She's a total drama queen."
Meester said it's funny when people meet her and are surprised she's nothing like her mean character. She sometimes said people even told her, "Good job!" for being nothing like Blair. It sounds like Blair made meeting new people awkward for the actor. But it didn't take long for them to realize she's nothing like her character.