'Gossip Girl': Why the New Characters Might Remind You of Blair, Jenny, and More
Gossip Girl is back but with totally new characters. Fans of the original show might notice that these new students will remind you of Blair Waldorf (Leighton Meester) or other original characters. Here is why there will be some similarities and which characters have the same traits or backgrounds.
Why the new 'Gossip Girl' characters might remind you of Blair, Jenny, and more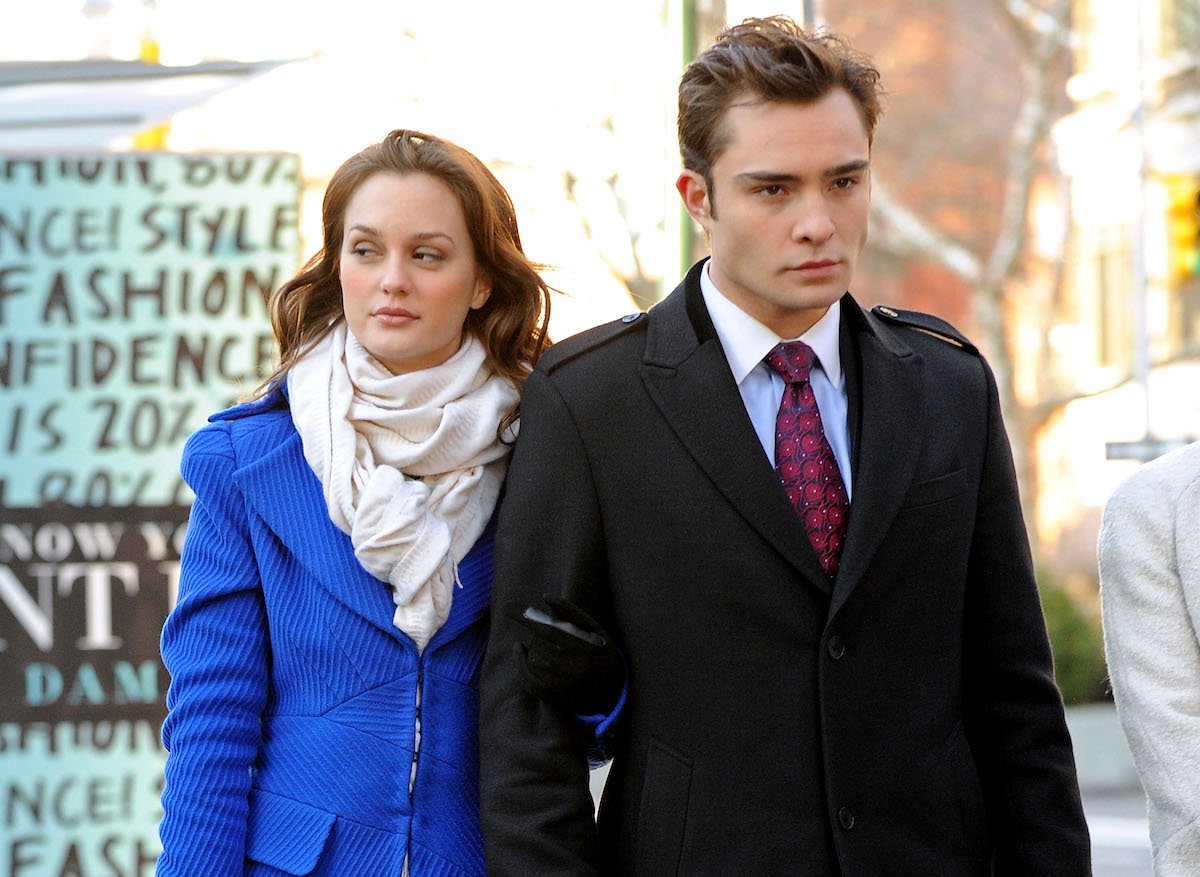 RELATED: 'Gossip Girl': Will the Trump Family Be in the HBO Max Show?
Gossip Girl producer Joshua Safran claimed the writers didn't try to replicate any of the original characters in this new series. "I think that any similarities were not intentional, but also unavoidable because those archetypes exist," Safran told The Wrap.
"I wrote the pilot and then I was like, 'Huh, Chuck (Ed Westwick) and Max (Thomas Doherty) have some similarities. Blair and Audrey (Emily Alyn Lind) have some similarities. Jenny (Taylor Momsen) and Zoya (Whitney Peak) have some similarities," he said.
Safran admitted he was concerned this would be a problem, but co-creator of the original series, Stephanie Savage, said there is a reason why some of the new characters might feel familiar. It goes back to the book series, which Cecily von Ziegesar wrote.
"And Stephanie is like, 'No, it's that Cecily created very great archetypes that exist in this world. When she invented those characters and wrote those books, she looked and said, these are the historical types that exist in this world. And so there was no way to not touch upon that,'" Safran said.
So which characters seem to be similar to the original characters? Here are a few hints.
Which 'Gossip Girl' characters are similar to the original ones?
RELATED: 'Gossip Girl' Will Have Cameos From the Original Show but Not the Kind You'd Expect
Julien Calloway (Jordan Alexander) is very similar to Blair Waldorf in that she's very popular and also has two close friends that seem to follow her everywhere. She also has a rich and famous parent. The difference between them is Julien is also an Instagram influencer, so her fame goes beyond Constance Billard. 
Zoya Lott is a Jenny Humphrey type, given she's Julien's half-sister. She moves to New York to attend the prep school at the beginning of the show, so she's naive, and Julien might take advantage of that like Blair loved to do to Jenny.
This also makes Obie (Eli Brown) reminiscent of Nate (Chace Crawford), given he's already in a relationship with the Queen Bee of the school. Max is also similar to Chuck because they are both very troubled and love to party.
Of course, there are still differences between the new characters and their original counterparts. Max, for example, is pansexual, while Chuck was only interested in bedding women. Time will tell for fans to find out how many more similarities and differences there are in the season.