'Gossip Girl': Olivia Jade Denies Claim Made About Her in the Premiere
Gossip Girl is back to making snarky pop culture comments. The first episode mentioned social media personality Olivia Jade, but she doesn't look happy about it. She denies a claim made about her in the premiere.
Olivia Jade denies claim made about her in the 'Gossip Girl' premiere
RELATED: 'Gossip Girl' Will Have Cameos From the Original Show but Not the Kind You'd Expect
The first episode made a few pop culture references. Olivia Jade made a Tik Tok addressing one made about her. 
The first episode ended with the school thinking Zoya Lott (Whitney Peak) took Obie (Eli Brown) from Julien (Jordan Alexander). Julien's friends were coming up with a strategy to gain the power back. There is a scene where Julien walks up the stairs of Constance with Luna La (Zión Moreno) and Monet (Savannah Lee Smith).
"You as someone who loses is bad for business," Monet tells Julien. "I didn't lose anything, And everything will be fine so long as you win," Julien said. "Olivia Jade gained followers when her mom went to jail," Luna claimed.
This scene plays on a TV, and Olivia Jade records it in the Tik Tok. She then says, "No, I didn't," to Luna's line. 
Did Olivia Jade gain or lose followers after the college admissions scandal?
RELATED: 'Gossip Girl': Why the New Characters Might Remind You of Blair, Jenny, and More
Olivia Jade was already focused on being a social media influencer before the college admissions scandal. She reportedly had about 2 million YouTube subscribers and 1.4 million followers on Instagram before the news broke, according to Vanity Fair via Distractify. 
Jade then took a break from social media during the backlash from the scandal. Later, she returned to YouTube with a video titled "Hi Again." She had a small loss of followers to 1.94 YouTube subscribers and 1.3 million followers on Instagram.
What did Olivia Jade's parents do?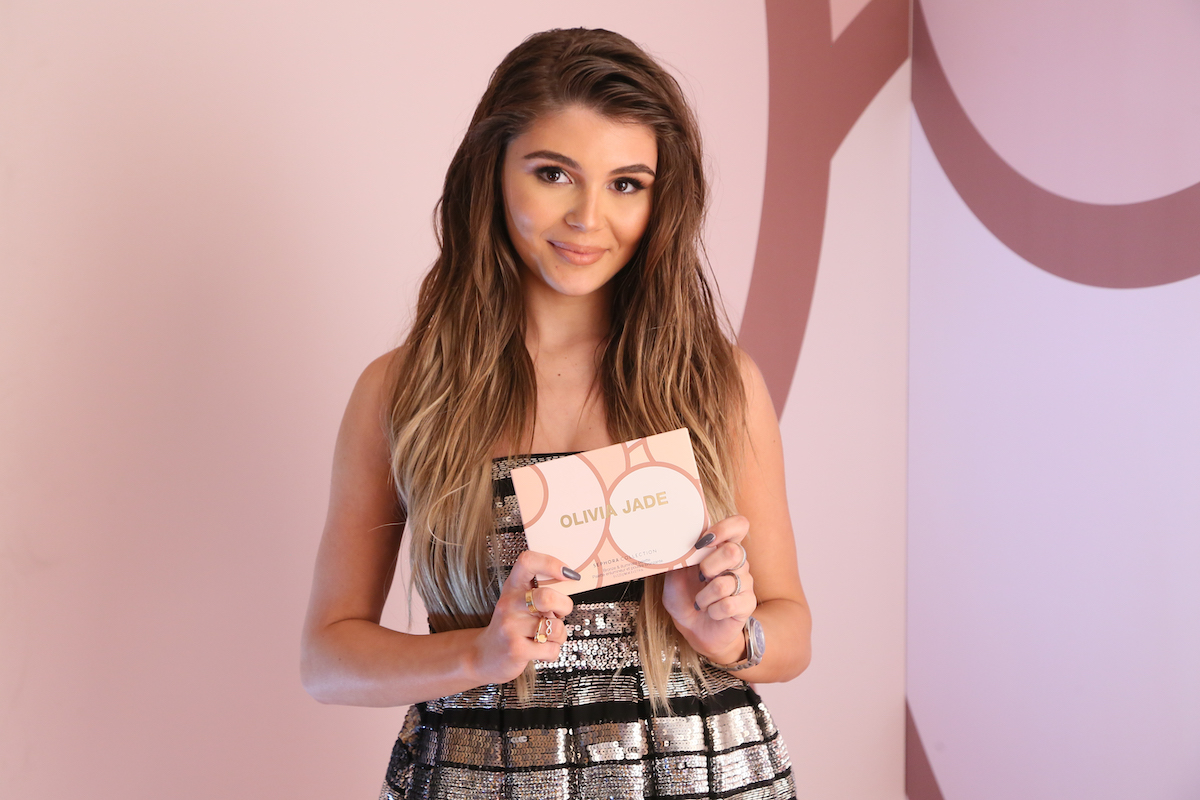 RELATED: Kristen Bell's Gossip Girl Intro Changed for the HBO Max Show
Her father, designer Mossimo Giannulli, and mother, actor Lori Loughlin, pleaded guilty to conspiracy to commit wire and mail fraud. This stemmed from paying half a million dollars to get their daughters into the University of Southern California. Part of the scheme posed them as rowing recruits even though they didn't play the sport. 
Giannulli served five months in a federal facility, and the rest of his time at home, according to Paper Mag. Meanwhile, Loughlin served two months in prison.
It's not that surprising that Gossip Girl mentioned Olivia Jade. The episode kicked off talking about the world of the young and the privileged. The teachers specifically talked about some of the students' grades changing after complaining to their parents. Julien even took a step further by getting Zoya into Constance by falsifying some paperwork.