'Gossip Girl': The Books Had a Built-In Spinoff For 1 Controversial Character
When Gossip Girl first premiered on The CW back in 2007, the teen soap immediately made waves. Critics and audiences alike were drawn to the cultural influence of the hit TV show — from its unflinching look at teen sexuality to its use of technology and commentary on bullying — with some saying that Gossip …
When Gossip Girl first premiered on The CW back in 2007, the teen soap immediately made waves. Critics and audiences alike were drawn to the cultural influence of the hit TV show — from its unflinching look at teen sexuality to its use of technology and commentary on bullying — with some saying that Gossip Girl was "ahead of its time."
One of its most controversial characters was the social outcast turned fashion designer Jenny Humphrey (played by Taylor Momsen). Starting in season four, the show featured Humphrey less and less. But the original Gossip Girl books — and the backstory on the television production set — reveal just how differently Humphrey's journey could have been.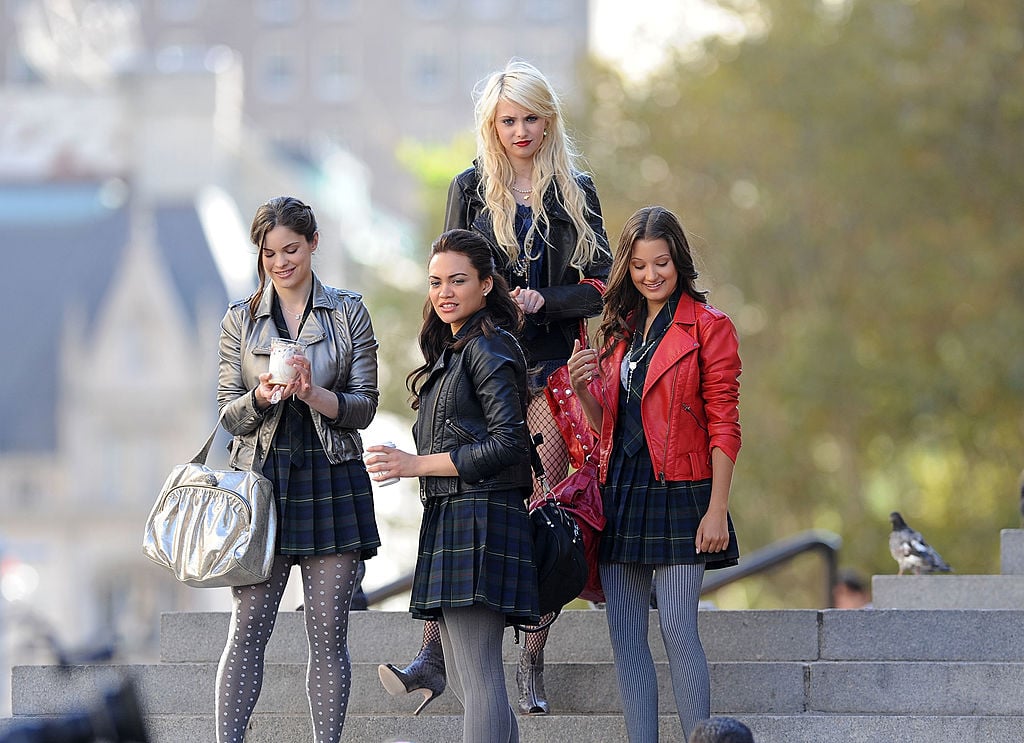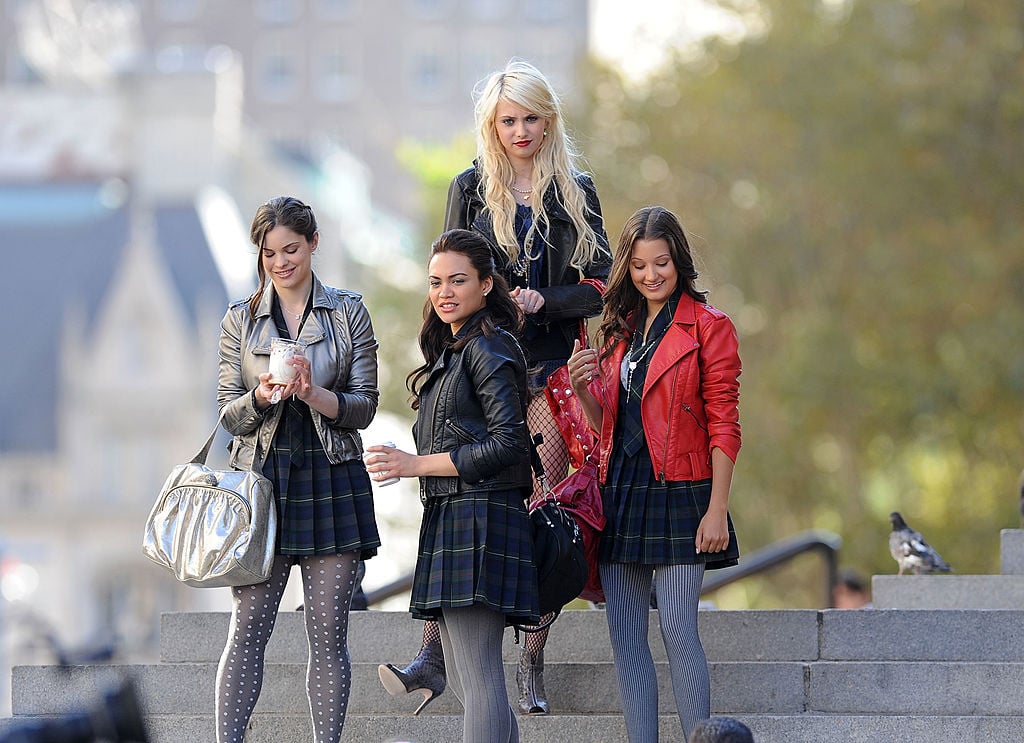 All hail queen Jenny Humphrey
"Your era's over and so is that headband," quipped Jenny Humphrey to Blair Waldorf (played by Leighton Meester) in the ninth episode of season three entitled "They Shoot Humphreys, Don't They? "Gossip Girl's third season officially marked the era of Blair as the queen of Constance Billard, the Upper East Side prep school around which the show's universe revolves. 
It was also a major pinnacle for Jenny's story arc, which began in season one with Jenny and her older brother Dan Humphrey (played by Penn Badgley) getting thrown into the social mix of Manhattan's elite.
Throughout Gossip Girl's six seasons, which aired from 2007 to 2012, the Humphrey siblings navigated the ins and outs of New York's upper-class lifestyle as they tried to fit in with it-girl Serena van der Woodsen (Blake Lively), Nate Archibald (Chace Crawford), Chuck Bass (Ed Westwick) and the previously mentioned Blair. While they're initially labeled as social outcasts by the group of rich kids, both Humphreys find their own path. Jenny Humphrey replaces Waldorf as "queen bee," and Dan Humphrey gets it-girl Serena to fall for him — and his character had a shocking — and confusing — reveal in the show's finale.
Jenny Humphrey had an expanded storyline in a 'Gossip Girl' book spinoff 
The first Gossip Girl book, written by author Cecily von Ziegesar, was published in 2002. Von Ziegesar would go on to publish another dozen books in the series. Building off the success of those novels, a spinoff series of books called The It Girl began to be published in 2005. "I'm not writing The It Girl," von Ziegesar told New York Magazine. "It's going to be 'created' by me, but use someone else's writing."
The spinoff books focus on Jenny Humphrey's solo adventures outside of Manhattan at Waverly Academy, reports GoodReads, and picks up Humphrey's story right after she gets kicked out of Constance Billard. Some of Humphrey's storylines in the spinoff book series got incorporated into the Gossip Girl TV show (including rumors of a TV spinoff similar to the books themselves).
'The It Girl' meets 'Gossip Girl'
Quite a few plots and character traits from The It Girl ended up being included in the television version of Jenny Humphrey. In the spinoff books, Jenny aims to reinvent herself and become what she calls "the new Jenny." Fans of the TV show will remember a similar plot point mid-series when "New Jenny" returns to Manhattan with a new outlook on life. 
In the It Girl, Jenny builds a band of loyal followers and frenemies, including preppy Callie Vernon and edgy Tinsley Carmichael. On the TV show, Jenny has a group of "minions" modeled after Waldorf's original clique.
And speaking of edgy characters like Carmichael: The It Girl's take on Humphrey includes notable storylines involving drugs, near-death misses, expulsions from the school, and similar risque behavior. Similar plots emerged for TV's Jenny. Because the Gossip Girl book series had its own built-in spinoff, rumors about an It Girl TV spinoff started soon after the TV show premiered. According to Entertainment Weekly, the TV show's producers considered creating a Jenny Humphrey spinoff (still played by Taylor Momsen) to be launched after the second season of Gossip Girl was finished. 
A TV spinoff was also requested by many fans, such as reviewer Mark Estes at TVOvermind who said that the Momsen's performance as Humphrey was such a stand-out that he "wish[ed] that Jenny had of gotten her own spinoff." He went on to say that "The It Girl would've served as a perfect companion to the show…because it [would have given] Jenny/Taylor a platform to shine and still be just as delicious as its predecessor."
Unfortunately, the rumors never panned out and the Gossip Girl producers have moved on to focusing on a new Gossip Girl series set to debut in 2021.