'Gossip Girl': The Upper East Side's Secret Spreader Was Almost Someone Else
Hey Upper East Siders! Turns out Dan Humphrey wasn't the original "Gossip Girl" after all. Although it has been several years since the finale of The CW soap opera, fans of Gossip Girl are still scratching their heads as to why Penn Badgley's character was selected to be the secret blogger this whole time. Yet the original contender for the role was arguably more perplexing than "lonely boy." Who was the original secret spreader? Keep reading to find out.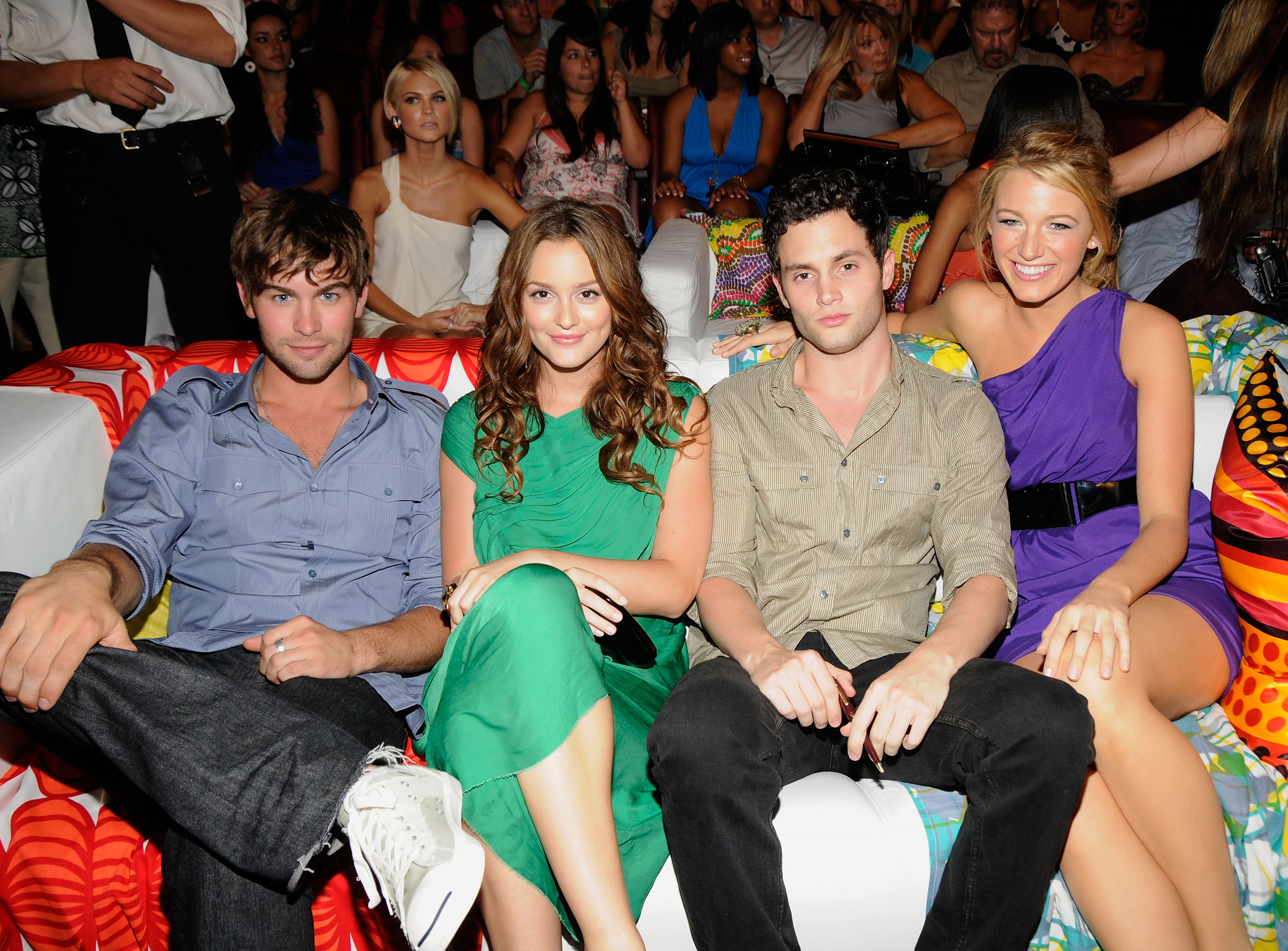 Dan Humphrey wasn't the first in line to be 'Gossip Girl'
RELATED: 'Gossip Girl': Why Chace Crawford and Penn Badgley Say the Show Was 'Ahead of Its Time'
After watching Badgley in You, it's a lot easier to wrap our heads around the idea of his Gossip Girl character being secretive and conniving all along. His character on You, Joe Goldberg, is a certified stalker who calculates his every move to win over his dream girl. Remind you of anyone? Oh, that's right… Dan Humphrey!
Granted, Humphrey never locked Serena van der Woodsen into a glass box filled with books, but it's safe to say "Lonely Boy" did some crazy illegal stuff to get the girl in the end.
Yet before You, and before the big reveal that Badgley's character was Gossip Girl all along, Dan Humphrey was your average Brooklyn hipster with a love of literature and pretty blondes. That's why, back then, it was such a shock that he was the Upper East Side's secret spreader all along.
The executive producer didn't want Gossip Girl to be Dan
Joshua Safran, (the executive producer on Gossip Girl), didn't want Dan to be the anonymous blogger. When asked about Dan being Gossip Girl, Safran said, "I like to joke that Dan was Gossip Girl because I had left the show by then. Dan was not my intended Gossip Girl… But I understand why Dan was Gossip Girl. I just had my heart set on Nate."
While it might be difficult to grasp the fact that Dan was Gossip Girl, it is arguably more difficult to believe that Nate was the malicious and meticulous secret spreader on the series. It's quite hard to imagine the straight-laced character writing out phrases like "XOXO" and "lonely boy" on his cellphone.
There was another character who was supposed to be the secret spreader
Believe it or not, there was another character who the writers originally planned on being the anonymous blogger, and this one makes sense.
Originally, Eric van der Woodsen, Serena's little brother, was set for the role. Logically speaking, we can understand this because Connor Paolo's character is a bit of an outcast on the show. Perhaps he used the blog to cope with this fact. He also possessed all the inside scoop when it came to his older sister and her close friends.
Unfortunately, the character's status as the secret spreader was leaked by the New York Post. Safran recalled the incident, saying, "I always thought it was Eric until the end of season two, and I even guided it that way, but when the New York Post revealed it was Eric–and I still don't know how that happened, I think they were just guessing–we realized we couldn't go down that road anymore, so we abandoned him."