'Gossip Girl': When Blake Lively and Penn Badgley Broke up in Real Life They Hid It From the Crew for Months
Why did Blake Lively and Penn Badgley keep their relationship a secret?
The phrase "life imitates art" always seemed to resonate with Blake Lively, who found herself caught up in an extremely similar situation as her Upper East Side character. While filming Gossip Girl, the actor struggled to separate herself from her CW role considering the fact that she was filming the series 24/7. Lively had the same clothes as Serena, the same hairstyle, and even the same boyfriend.
Yet despite her similarities to her TV character, Lively preferred to keep her romantic life extremely private. Find out why Penn Badgley and Blake Lively tried to keep their relationship woes under wraps while filming Gossip Girl.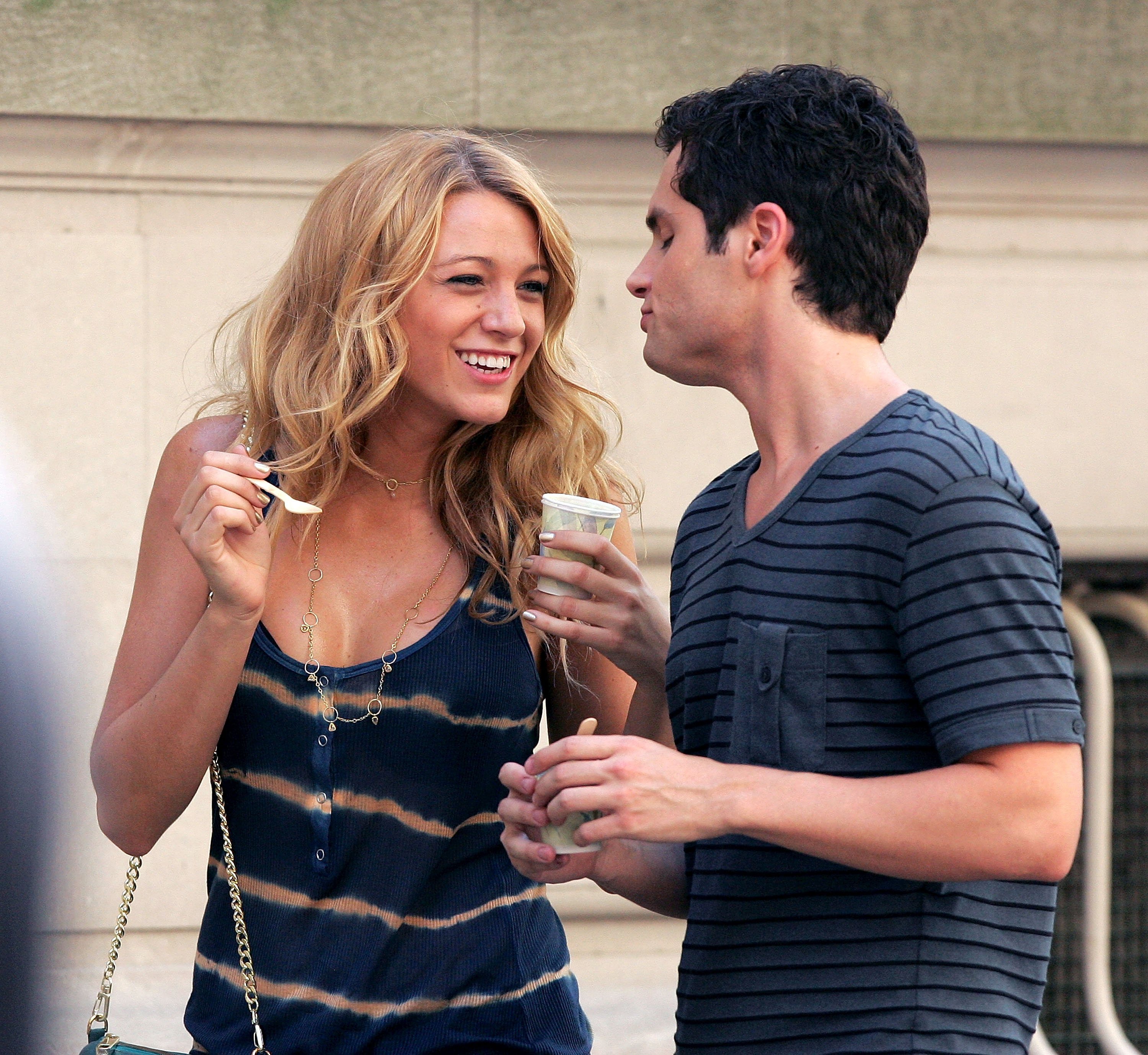 Blake Lively didn't want the fame that came with 'Gossip Girl'
In an interview with Vanity Fair, Lively admitted that she's actually quite shy, and wasn't interested in the fame that she knew would come from the show. Considering the success of the Gossip Girl books, Lively was well aware that the series about the preppy Upper East Siders would be no small gig. She said, "Whoever does this will not be able to walk out of their house ever again and be the same as before they started this. You could tell it was a cultural phenomenon."
Badgley and Lively tried to hide their relationship status from the public
Despite the show runners wanting their cast members to date for publicity purposes, Penn Badgley and Blake Lively tried to keep their romantic relationship a private affair. Not only did they keep their romance and break up under wraps from the paparazzi, but they also kept things on the down low from their co-workers as well.
Lively said in her Vanity Fair interview, "I remember there was one point where we were just afraid of how our personal lives overlapping our work life could be perceived by our bosses. (But then) we were like, 'Oh no, that's exactly what they want.' They wanted us all to date. They wanted us all to wear the same clothes that we're wearing on the show. They wanted that, because then it fed their whole narrative. People could buy into this world." 
Despite their split, the 'Gossip Girl' cast mates kept things professional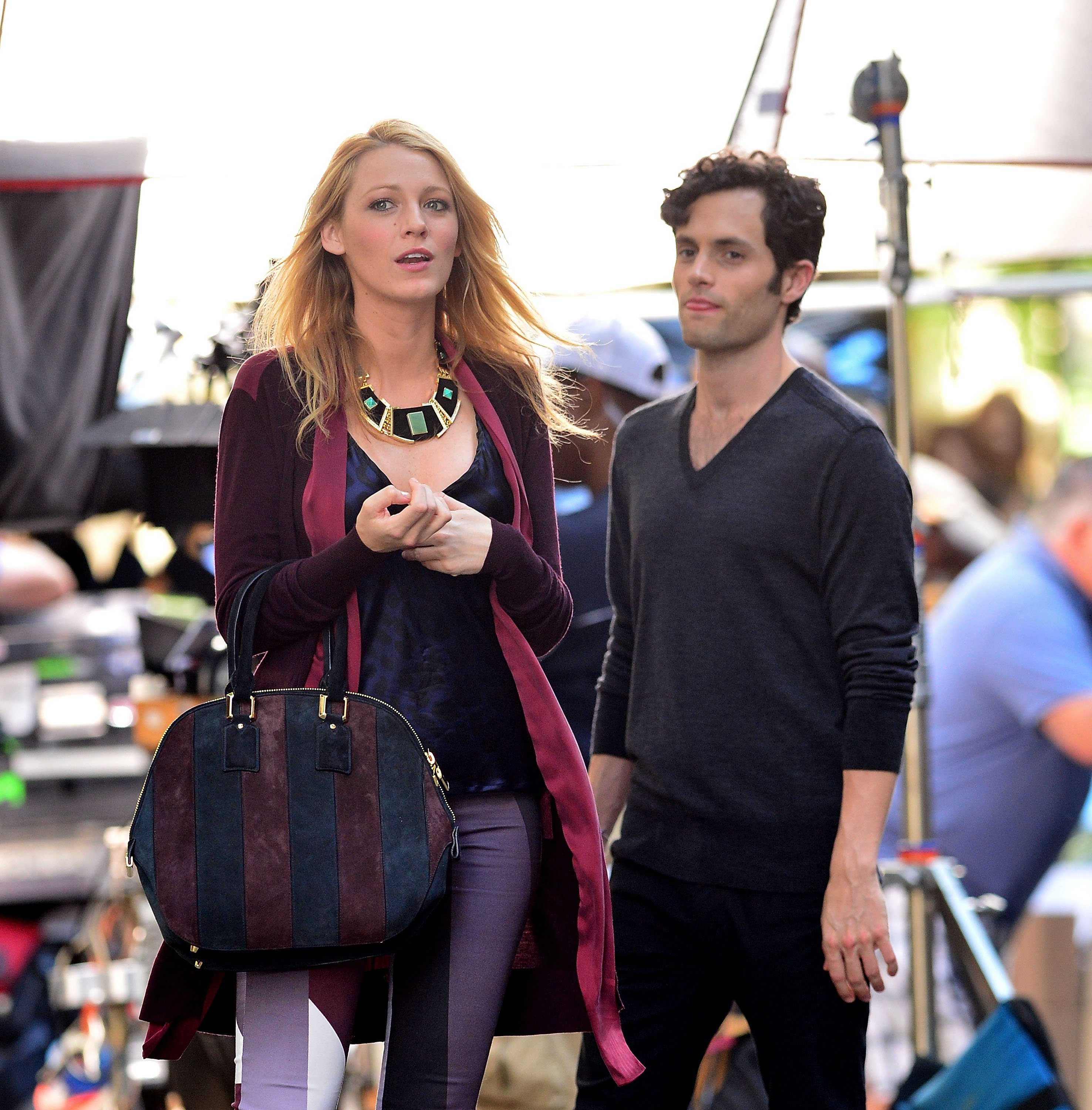 While Blake Lively may look just like Serena van der Woodsen and share the same glamorous outfits as her character, it is clear that she is the opposite of her TV personality considering the actor's drama-free approach when it comes to her personal relationships. The same applies to Badgley, who in real life prefers not to spill all his gossip to the internet for the whole world to see. (We're looking at you, Lonely Boy.) 
Being the classy professionals they are, Blake Lively and Penn Badgley did not let their real-life romantic split bleed into their careers. The actors were civil on set, and continued to shoot love scenes together without a single complaint. 
According to the show's executive producer Joshua Safran, "The shocking thing was, I found out on the set of the season 2 finale that Blake and Penn had broken up months before. They kept the breakup hidden from the crew, which you could never do now. I don't even know how they did it. They kept it from everybody which is a testament to how good they are as actors. Because they did not want their personal drama to relate to the show."