'Gossip Girl': Why Whitney Peak Thought the Original Show Was 'Kind of Weird'
Gossip Girl is back with a new cast. The HBO Max show takes place in the same universe as the original show, so it's still important. Whitney Peak talked about her role and said the original Gossip Girl was kind of weird.
Whitney Peak plays Zoya in 'Gossip Girl'
RELATED: 'Gossip Girl' Will Have Cameos From the Original Show but Not the Kind You'd Expect
The new Gossip Girl is full of new characters. But the whole story is kicked off with Zoya moving to New York and attending Constance Billard. 
Zoya also happens to be the half-sister of Julien Calloway (Jordan Alexander). Julien is an Instagram influencer, and her father is rich. She says she rules the school with her friends in the trailer.
Obviously, Zoya getting along with Julien will be an important key to having a smooth time at the prep school. But if the original show has taught us anything, it's very hard to get on the good side of a queen bee. 
Peak is 18 years old and was in high school when she auditioned for the role. She previously played Alpha Jessica in Home Before Dark and Judith in Chilling Adventures of Sabrina.
Why Whitney Peak thought the original show was 'kind of weird'
RELATED: 'Gossip Girl': Dan Wasn't Gossip Girl in Season 5, According to Executive Producer
The actor talked about her role with The Hollywood Reporter. She answered if she watched the original show.
"I thought it was so entertaining," she answered. "It was also kind of weird because when I started watching it, I went to a regular public school and didn't really have to think about the fact that people live like that and have problems like that."
Peak also revealed how she felt about playing the only character who doesn't live a lavish life in the Upper East Side. "It's fun because she's in a stage of being introduced to this world where she's still very authentic but also struggling with altering herself to fit in," the actor said. "So there are moments where she gets to kind of tap into that [more privileged] world. I'm always like, 'What's the most Blair [Waldorf, from the original Gossip Girl] way that I could say this?'"
Are Zoya and Julien like Blair and Serena?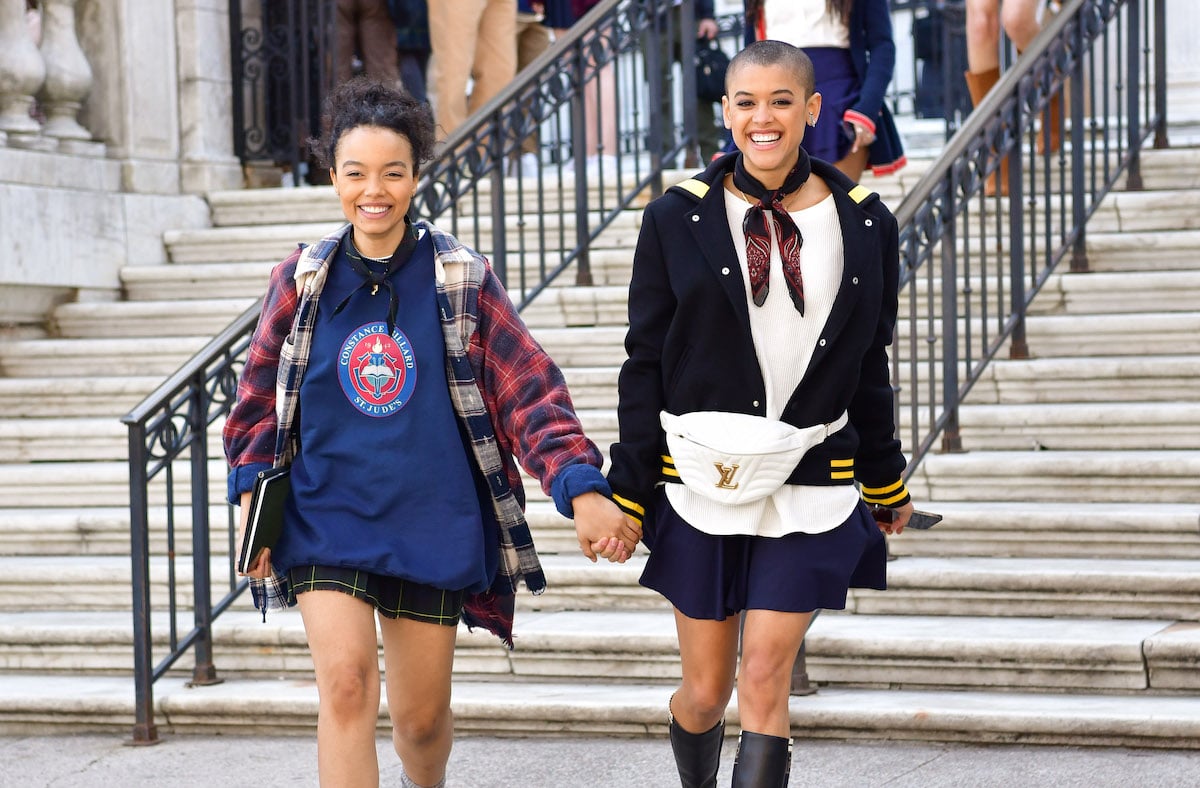 RELATED: 'Gossip Girl': Will the Trump Family Be in the HBO Max Show?
Some fans might assume Zoya and Julien will have a relationship like Blair and Serena (Blake Lively). But that won't be the case.
"In the original, it was very much Blair versus Serena from the pilot episode," Peak told Teen Vogue. "But Julien and Zoya actually want to make things work."
Alexander also talked about the sisters struggling to come together. "Zoya and Julien are like a ship trying to dock in a storm," she said. "The intention is there to reach their destination, but there's so much going on that's trying to sink the ship and pull it back out to sea."
But many things keep them apart from their friends to a love triangle. Fans will have to watch to find out if Zoya and Julien will ever get on the same page.