'Gossip Girl': Who Is Jordan Alexander?
HBO's 'Gossip Girl' is one of the most anticipated reboots this year — who is Jordan Alexander and who does she play?
Up until the first trailer for the new Gossip Girl was released, fans knew almost nothing about the show. The show's creator and cast remained hush about it and gave fans little to go on. The HBO extension of The CW's Gossip Girl has a plot so secret that leaked photos of the series' catering menu were considered headline news.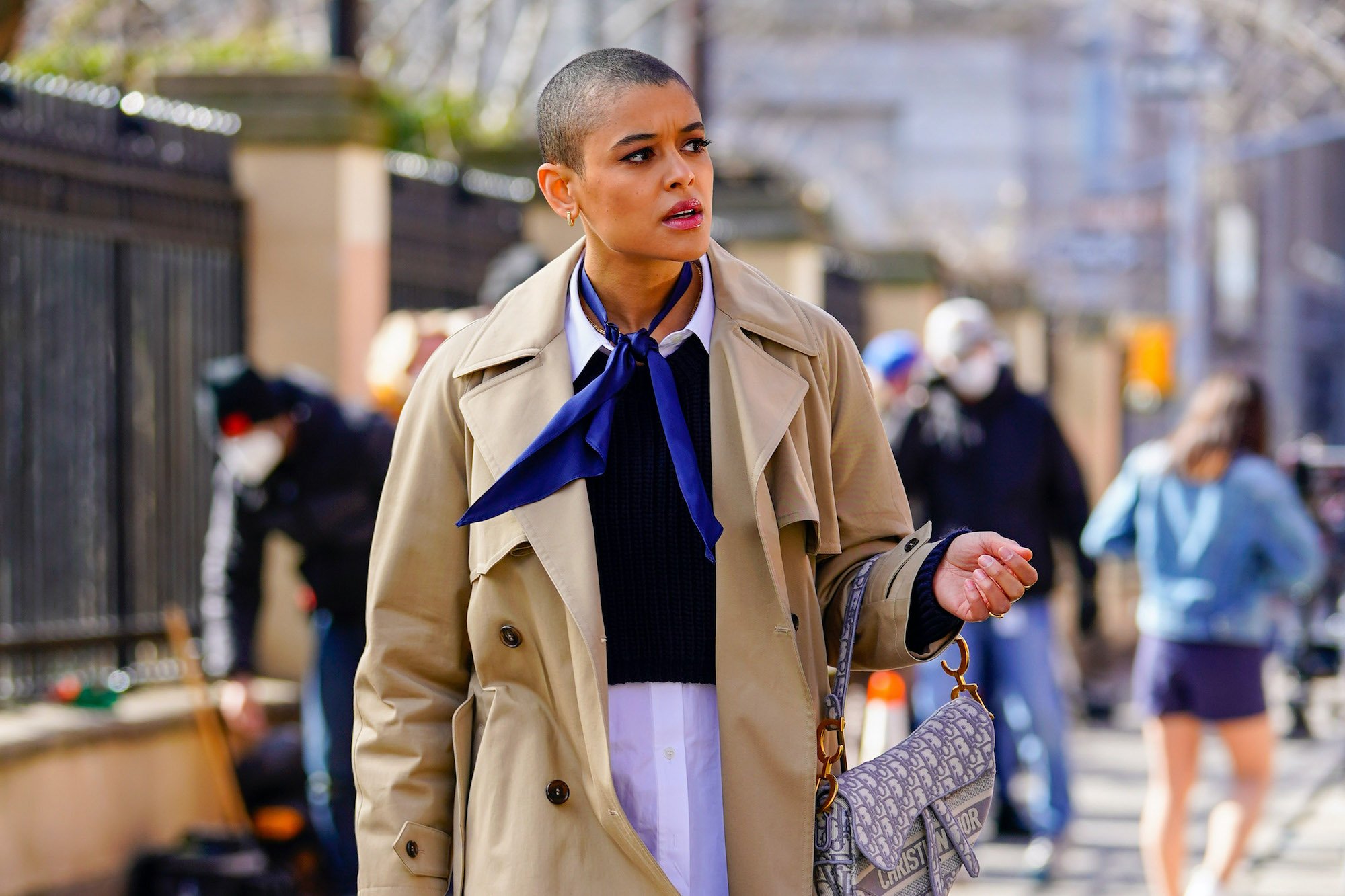 Thankfully, those involved with the series have broken their silence, and fans can now breathe a sigh of relief as they wait for the upcoming show in July. Gossip Girl featured a new, almost unheard-of cast which makes it even more enjoyable. One of the cast members is Jordan Alexander.
Alexander didn't know which show she was auditioning for
It's no secret that the showrunners wanted the extension to remain a closely guarded secret. As a matter of fact, they kept the information, so top secret that even those auditioning for it didn't know what they were getting into. Alexander revealed in an interview with Nylon that she was handed the script under a fake name.
The only thing she knew was the character's arc of being extremely wealthy and famous, and that was about it. With the recent details, we now know that Alexander plays the super-wealthy Julien Calloway, a social media influencer and Upper East Sider.
Her character welcomes Whitney Peak's character Zoya Lott into the fold of the elite Upper Class in NYC prep school. Alexander didn't have any difficulty easing into the role as she had already had some practice being an influencer.
She has a substantial following on Instagram and follows some influencers, which essentially means she has had enough practice to play one on-screen. The star initially auditioned for the show in February last year and landed the part in August. She has been filming for Gossip Girl since October when production continued after delays from the pandemic.
'Gossip Girl' isn't her first rodeo
Much like the other cast members, Alexander has had some acting jobs in the past. She joined acting thanks to her sister's urging and was almost immediately signed by Norbert Abrams. After six months, she landed a lead role in Sacred Lies: The Singing Bones alongside Juliette Lewis.
In 2008 she appeared in Tortured, playing Sheila Green. Two years later, the actor landed two roles in The Latest Buzz and Rookie Blue playing Chloe and Mia, respectively. In both shows, she had a guest role and appeared in only one episode, and in The Latest Buzz, she is credited under the name Jordan Christine Alexander.
In 2012 she appeared in Please Kill Mr. Know It All in a supporting role as Attractive Girl #2. In 2016 Alexander appeared in Unbury The Biscuit as Liz. She is also a singer and songwriter, having released her single 'You' earlier this month and is represented by Innovative Artists in the U.S.
The new show is different from the original in many ways
The new Gossip Girl tries to remain faithful to the original one in more ways than one. For example, both shows are filmed in New York, take place in one universe, and feature the students being tracked by one mysterious person (Gossip Girl). However, the new show will be a bit different since it will feature new and updated technology and have a more diverse group of students.
The show's creator noted that the show would deal with how the world looks today, how people today handle wealth and privilege, and where it comes from. The original cast won't be returning since the new show focuses mainly on teenagers. However, the original show's narrator Kristen Bell will be reprising her role as Gossip Girl's voice.