'Gossip Girl': Why Chace Crawford Thought Leighton Meester Would 'Never get the Part of Blair Waldorf'
Chace Crawford sure changed his opinion about Leighton Meester after seeing her audition for 'Gossip Girl.'
It's hard to imagine anyone other than Leighton Meester for the role of Blair Waldorf. The Gossip Girl actress perfectly captures the icy exterior of Manhattan's queen bee while still managing to incorporate a sense of vulnerability within her character. Meester arguably stole the show with her talent, but one actor didn't think she would ever be the one to get the part. Keep reading to find out why Chace Crawford thought Meester would never make it on the show.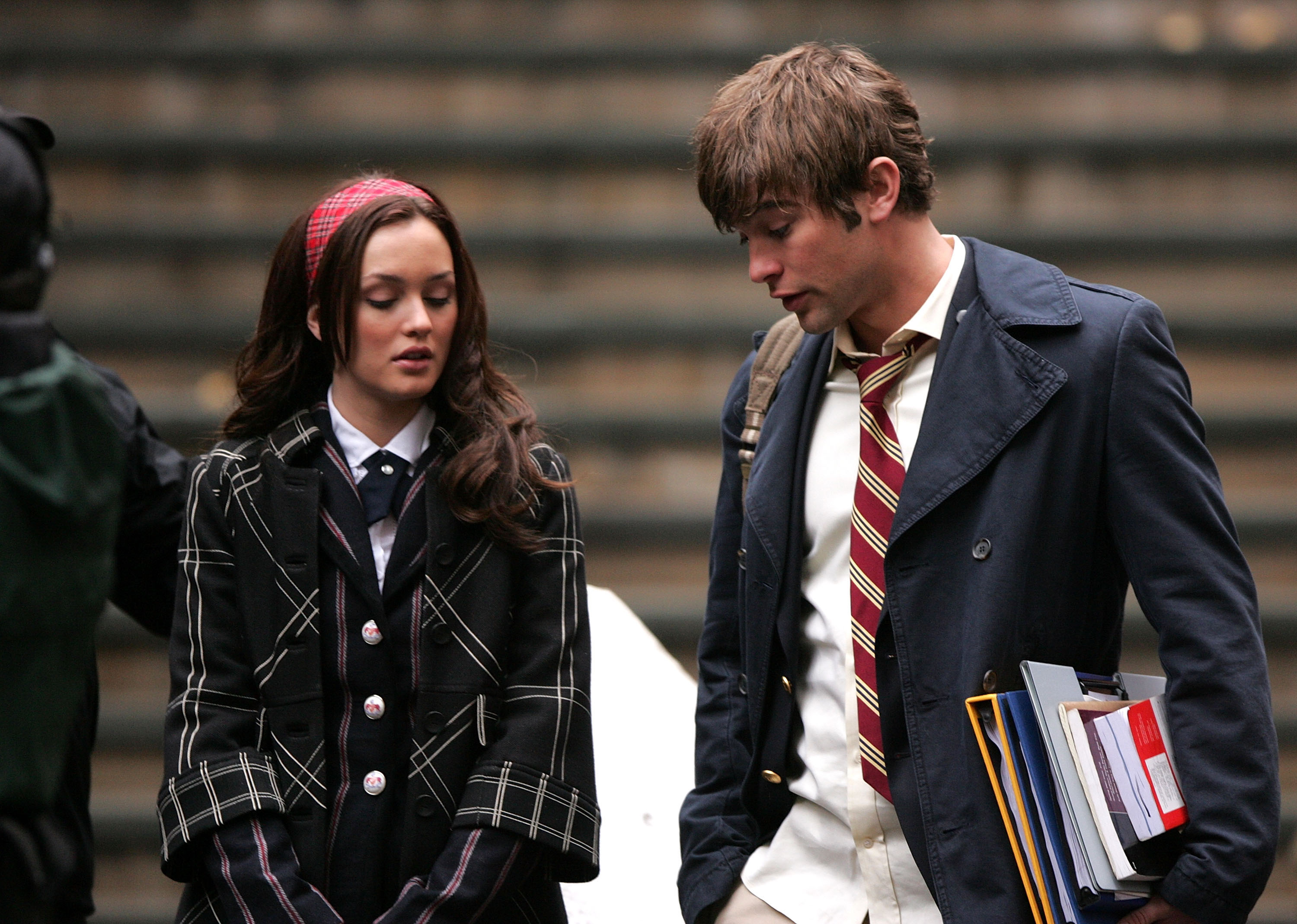 Leighton Meester is nothing like Blair Waldorf
It's safe to say the talented actor is nothing like the calculating Upper East Sider she portrays on-screen. Meester describes Blair as extremely insecure, with a desperate need to prove herself as the most popular girl in school. Meanwhile, the actor herself is reported to be quite introverted. 
In a Vanity Fair interview, show runners said that Meester was on the quiet side, and would often wander off set when she was done shooting to crack open a book. While Meester admits she can relate to Blair in some ways, it is clear that she doesn't care as much about social status as her power-hungry character on the CW drama.
Chace Crawford doubted she would get the role
When it came to the role of Serena van der Woodsen, show runners were practically begging on their knees for Blake Lively to take the part. Yet when envisioning Leighton Meester for the role of Blair, people were doubtful. The most doubtful of them all, it seems, was Chace Crawford. In his Vanity Fair interview, he talked about the audition process with his eventual on-screen "soulmate." 
"I just don't see her as Blair Waldorf," he said. "I can't see it." 
Yet the actor's opinion did a complete 180 once he saw her audition. According to Crawford, Meester "turned around slyly in her chair," and instantly snapped into character. She was even wearing her signature Blair Waldorf headband. Immediately, his opinion changed for the better and he thought to himself, "That girl can act. She's the perfect girl for this."
Even so, Blair Waldorf is described in the novels as an "alluring brunette" in contrast to her BFF's golden tresses. Problem was, Meester was blonde at the time! Yet without protest, the actor dyed her hair brown, and thus was given the iconic role of Blair Waldorf.
Meester lives a drama-free life with Adam Brody
One could argue that Blair Waldorf needs drama in the same way that a fish needs water. The manipulative fashionista is always getting caught up in a tangle of dysfunction, and we don't really know how she would be able to preoccupy her time without storing all of Manhattan's juicy gossip in the palm of her hand. Her relationship with the brooding Chuck Bass proved her desperate need for conflict, and the dysfunctional couple always had something to fight about.
Yet in reality, Leighton has the grace and maturity to maintain a drama-free relationship with The O.C.'s Adam Brody. Instead of being mortal enemies like Chuck and Blair, Meester states that Brody is not only her "soulmate," but also her "best friend."