'Grace and Frankie': How Much Would The Beach House Really Cost?
'Grace and Frankie' follows a pair of seventy-somethings as they embark on life as divorcees, but they are doing it in a comfortable beach house. How much would the property have cost?
Netflix Original, Grace and Frankie, has become something of a cult classic. The humorous series focuses on the changing lives of Grace Hanson, Robert Hanson, Saul Bergstein, and Frankie Bergstein. When Robert and Grace divorce she wants one thing; the family's beach house that they shared with the Bergsteins. The sprawling beach home has direct beach access and a pool house. How much would the beachfront property have cost, and could the families have really afforded to splurge on the vacation home?
The actual house is in Broad Beach
While the writers have placed Grace and Frankie's beach house in La Jolla, California, the real home that was used for filming is located in Broad Beach, a neighborhood in Malibu, according to Nine. Broad Beach is an exclusive and expensive enclave of Malibu, with most homes boasting direct beach access. In fact, Broad Beach is among the most expensive neighborhoods in Malibu, and that's saying something.
According to the Malibu Times, the median home price in Malibu was $3,650,000 in 2017. The median home price has risen substantially since 2011 when the median home price was just over $2 million. The actual home used to film Grace and Frankie was last sold in 2006 for $15 million. It has four bedrooms and four bathrooms spread across it's nearly 4,000 square feet.
La Jolla is more affordable
Based on the storyline, Grace, Frankie, Saul, and Robert split the cost of the beach house before Saul and Robert reveal that they are in love with one another. If we go with the theory that the house is located in La Jolla, the price they paid was substantially more reasonable than the $15 million that the Broad Beach home last sold for. The home still wouldn't have been cheap, though. According to Zillow, the median home price in La Jolla is $1.6 million. Ten years ago, the median home price was still over $1 million.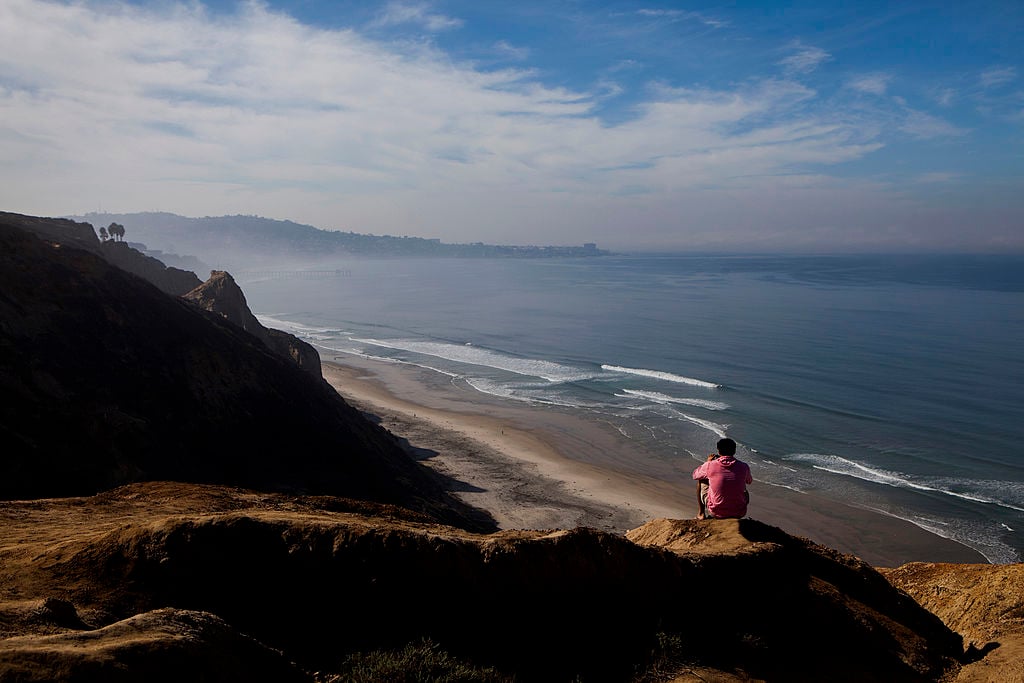 The closer you get to the beach, the more expensive the homes become. Right now, there is a 4 bedroom, 4 bathroom single family home seated on the beach in La Jolla listed for $6.9 million. The house that is currently on the market is around 1,000 square feet smaller than the home used to film Grace and Frankie.
So, could they have swung the cost?
A home on the beach is financially out of reach for most people, but for Grace, Frankie, Saul, and Robert, it probably was economically possible. Both Robert and Saul are partners in a law firm when the show begins. According to Payscale, the average law firm partner garners around $300,000 a year in San Diego. Salaries, however, can go up to $700,000 a year depending on experience. Because both Saul and Robert are late into their careers when the show begins, fans can assume they were commanding hefty paychecks.
Grace also built a successful business of her own. Now in the hands of her daughter, Brianna, fans can assume Grace amassed a personal fortune with her cosmetics business, Say Grace. In early episodes, Grace's products can be seen in supermarkets, and her face appears on the box. While we never find out how well the company does in terms of yearly sales, one can assume it's operating with a substantial profit.
If the couples were financially savvy and invested well during their marriage, likely, they are more than comfortable. A house like the one they purchased together would be a massive expenditure, but not one that was necessarily out of reach.