'Grace and Frankie': June Diane Raphael Discusses Filming During a Pandemic and the Approaching End of the Series
Filming for the final season of Grace and Frankie will be wrapping up shortly, marking the end of an era. The Netflix original comedy series was first released to the platform in 2015. The series stars Jane Fonda and Lily Tomlin as the titular characters. In the pilot episode, Grace and Frankie are shocked to find that their husbands, Robert and Sol, are leaving them to be together.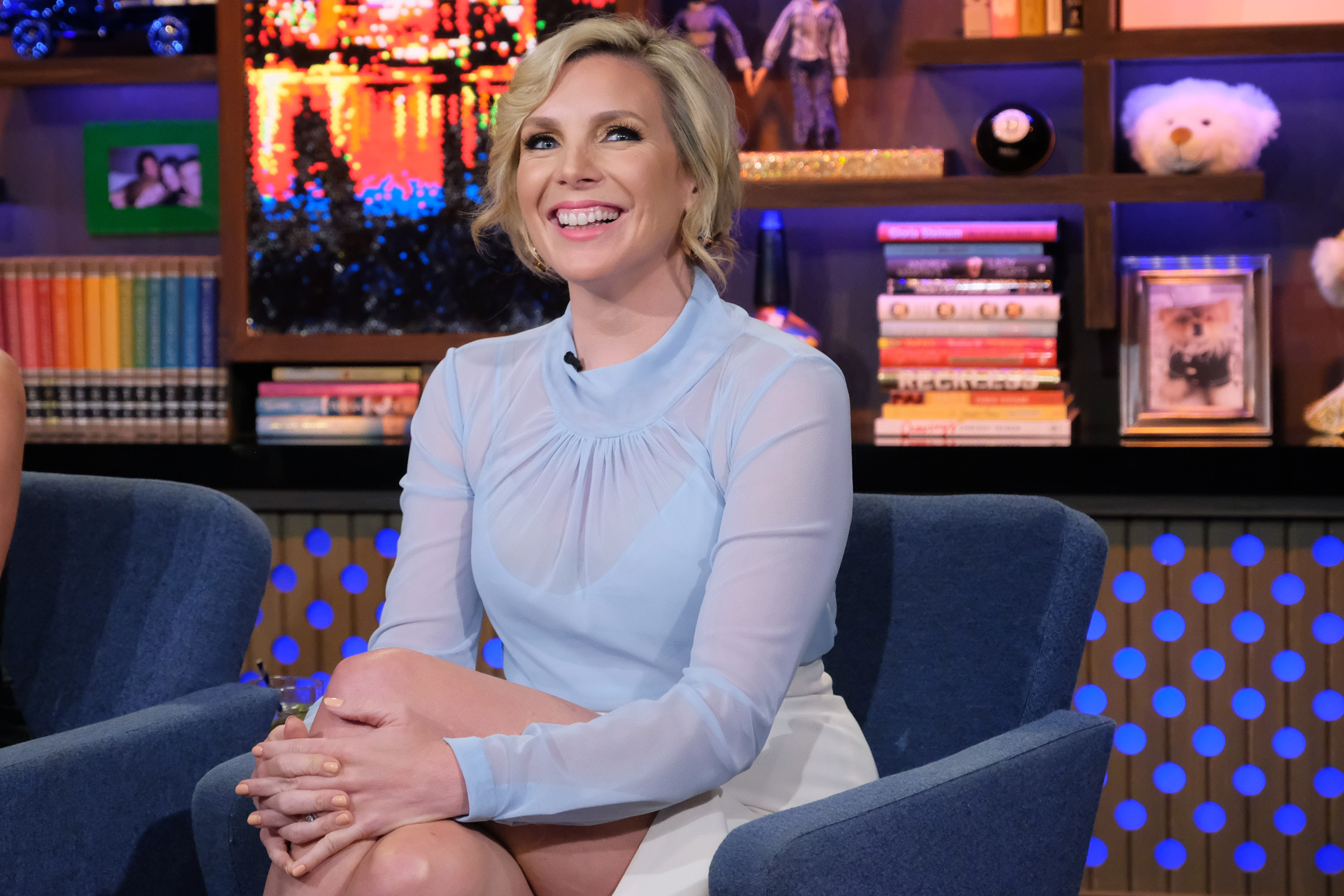 Season 7 will be the last of Grace and Frankie. Last month, the first four episodes of the final season dropped to Netflix. Filming for the final season was delayed due to coronavirus (COVID-19), but things are finally back on track. June Diane Raphael has played an important character in the series since the beginning. In an interview, she discussed filming during a pandemic and the bittersweet approaching end of the series.
Who does June Diane Raphael play in 'Grace and Frankie'?
Raphael plays Brianna Hanson in Grace and Frankie. Brianna is Grace and Robert Hanson's oldest daughter. She is witty and mean like Grace and an incredibly hard worker. Brianna is also the CEO of the beauty company Grace founded, Say Grace. Brianna dates a man named Barry, who initially worked as an accountant at Say Grace, on and off throughout the series. She is not the best with relationships and states that she does not want to have kids or get married.
June Diane Raphael discusses filming during a pandemic
Filming for season 7 of Grace and Frankie was delayed 15 months due to the pandemic. Production halted in March of 2020 and did not resume until June 2021. The final episodes are anticipated for 2022. At least the cast and crew had four completed episodes under their belt to surprise fans with last month.
Considering four of the Grace and Frankie main cast members are in their early 80s, it makes sense that every precaution is being taken. " I know that everybody's been really serious about protocols and keeping everyone safe, especially with the population of our cast and the age of our cast," Raphael explained to People. Although they are being cautious, Raphael and her fellow cast members are "all just so happy to be together."
'Grace and Frankie' approaches the final episode
Raphael has played the part of Brianna since the first episode of Grace and Frankie. She was ecstatic to return to filming with her cast members for the final season. "It feels so great to be together," Raphael told People. "We're having so much fun. We just finished the 13th episode this week, so we're finishing up a series." Season 7 will have 16 episodes, making Grace and Frankie the longest-running Netflix original series.
Still, Raphael told People that the end of Grace and Frankie will be "bittersweet." She has grown close to her on-screen blended family over the years. "For me, it's the first time I've really been a part of a long-running series, or at least this long," she remarked to People. "I would read about people crying, and the crew is your family, and everybody feels this togetherness, and wonder what that was like. And boy I'm in it right now, and it's remarkable the connections that you make with everyone after this amount of time." Grace and Frankie fans might have a few tears to shed as well when the final episodes of the series drop.
RELATED: 3 Things 'Grace and Frankie' Fans Want to See From the Final Episodes