'Grace and Frankie': Lily Tomlin Regrets Agreeing to End the Show
Lily Tomlin and Jane Fonda have dazzled fans with their Netflix show, 'Grace and Frankie'. The octogenarian actors are getting ready to wrap things up with the show's seventh and final season. While it's a long-running success, not everyone is prepared to let go. Tomlin is said to say goodbye to her job and her character.
Grace and Frankie stars, Lily Tomlin, Jane Fonda, Martin Sheen, and Sam Waterston, are currently filming the show's final season. While the series will go off the air as the longest-running Netflix Original to date, not everyone is ready to let go. Back in 2019, Tomlin discussed the decision to end the series and revealed that she had one big regret.
What is 'Grace and Frankie' about? 
Netflix's longest-running original series is about Grace Hanson and Frankie Bergstein's attempt to navigate life in their 70s and 80s after their husbands leave them for each other. Season 1 deals with the women coming to terms with their new lives, the lies that were told to them, and the process of moving forward and dating again.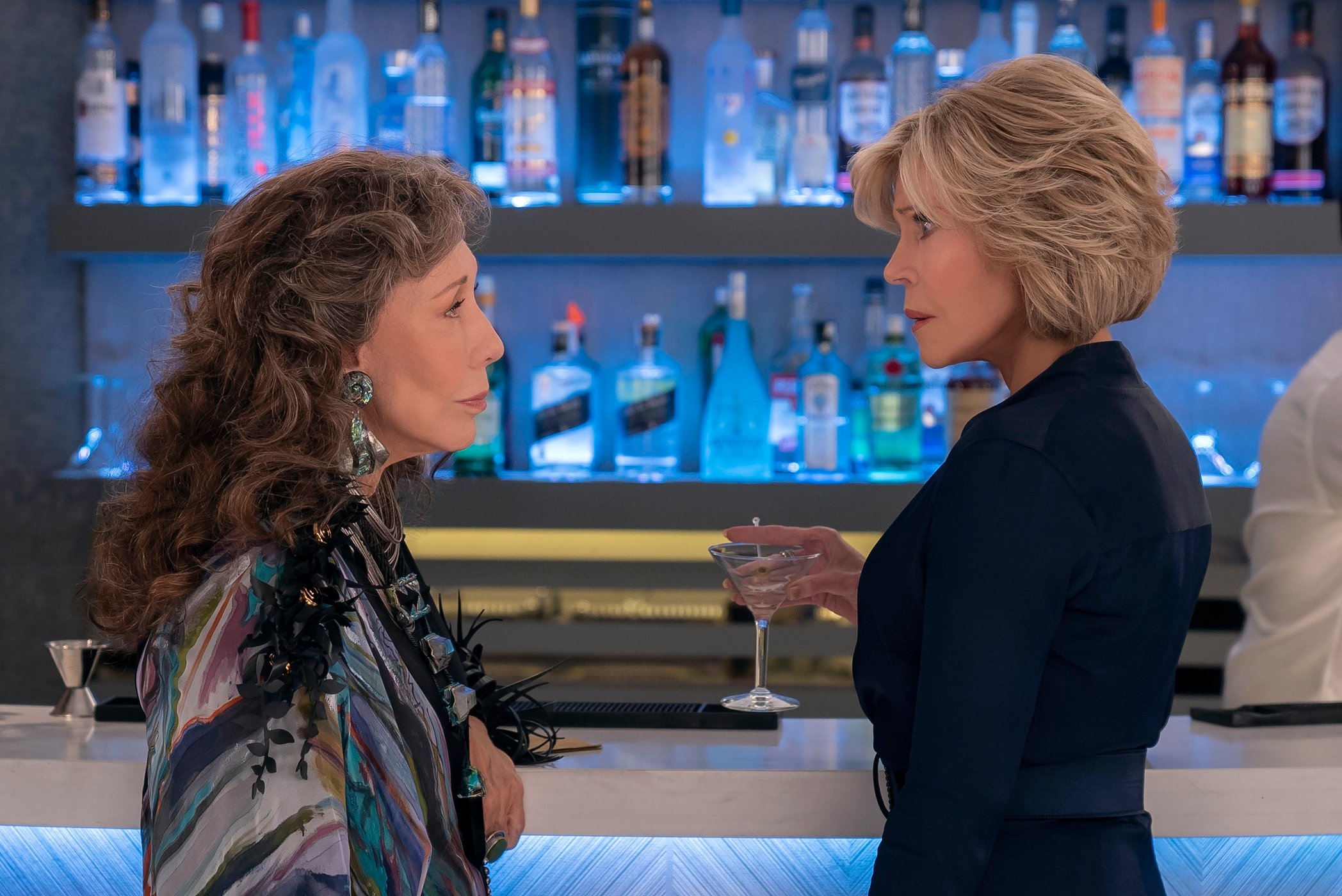 Subsequent seasons follow the unlikely pals as they navigate life together, find new love, start a business, and learn how to let go. The storyline for season 7 remains unknown, but season 6 ended with a bang, and fans expect the final season to tie up loose ends and offer interesting twists. 
Lily Tomlin regrets agreeing to wrap up 'Grace and Frankie' 
While the seventh and final season of Grace and Frankie is set to be a milestone for Netflix, not everyone is happy about wrapping up the series. In 2019, Lily Tomlin sat down to chat about the show and what is to come in its final season. She did admit to having one regret and it's a big one. Tomlin said she is sorry she agreed to end the show.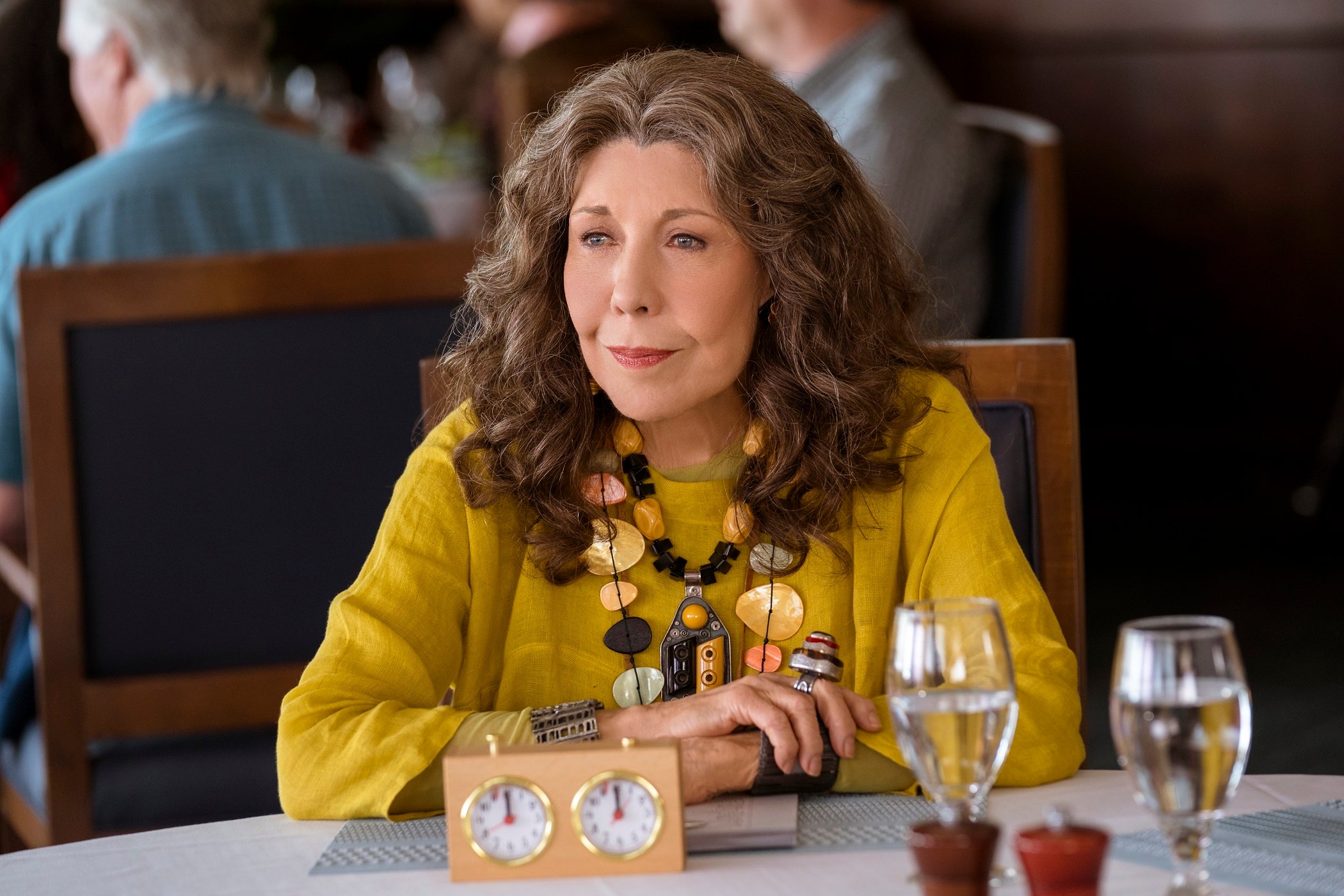 According to USA Today, Tomlin admits that she and Fonda had spoken about ending the show with season 7. She said they talked to the production company, too, and everyone had officially agreed that the long-running show was ending. After they finished filming season 6, though, Tomlin said she started to have regrets. Tomlin noted that she'd grown to love her character, the show, and the show's creators. 
Why is the final season of Grace and Frankie taking so long to drop?
Season 6 of Grace and Frankie premiered in January 2020. The 13-episode season followed the same format and was released around the same time as previous seasons. Season 7, however, is taking a lot longer to come. So, what is the holdup? 
The cast of Grace and Frankie had started filming the final season, which Netflix expected to release in January 2021, when the Coronavirus (COVID-19) pandemic shut down much of Hollywood. The cast initially expected to head back into the studio in January 2021 to finish up, but they decided to hold off because of Covid-19 surges. On her blog, Fonda revealed that they made the decision because much of the cast is older and more vulnerable to severe illness. Fonda is 83, while Tomlin is 81. Their co-stars, Martin Sheen and Sam Waterston, are both 80. 
Netflix has not yet issued an official release date. Since the cast is still filming, fans shouldn't expect the full season in 2021. Some experts think Netflix will split the final season into two parts, with part 1 premiering in January 2022. If that happens, the second part will likely be released later the same year.