'Grace and Frankie' Stars Jane Fonda and Lily Tomlin Are Teaming up Again
'Grace and Frankie' stars Jane Fonda and Lily Tomlin have been friends for decades. The series is coming to an end, but Fonda and Tomlin will be teaming up for a new movie.
Jane Fonda and Lily Tomlin both have illustrious acting careers dating back for decades. The pair teamed up to star in the Netflix original series Grace and Frankie. Fonda and Tomlin play the titular characters, whose husbands leave them for each other. Filming for the seventh and final season of Grace and Frankie has nearly reached its end, and Fonda and Tomlin have already found a new project to work on. The actors will join forces for Paul Weitz's new comedy film Moving On.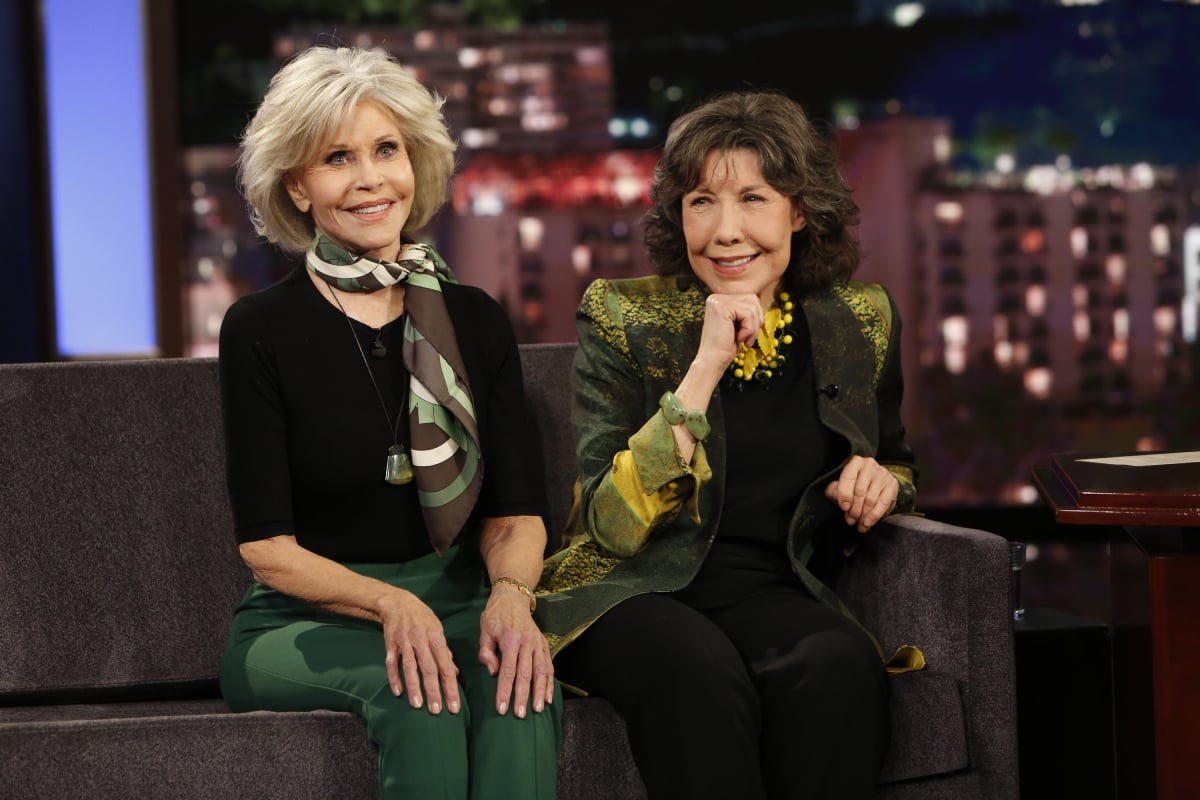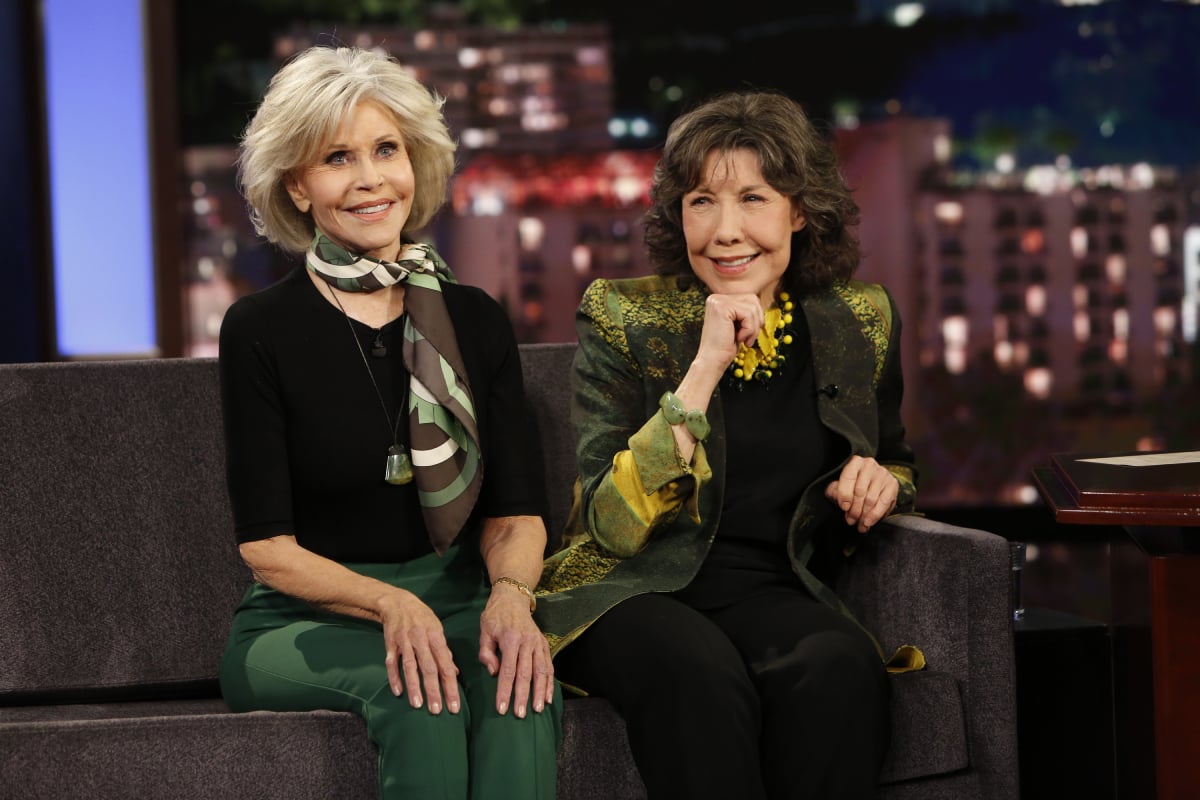 Lily Tomlin and Jane Fonda are friends in real life
Fonda and Tomlin have worked together on Grace and Frankie since 2015. Luckily, the actors are good friends in real life. In an interview with The Washington Post, Fonda stated that she met Tomlin in the late 1970s. "I've been a fan of hers since before I met her. I had a Klute hairdo when she did Klute. I met her when she came backstage when I was doing Appearing Nitely at the Ahmanson Theatre in L.A. That was about '77 or '78." Not long after that, Tomlin and Fonda joined Dolly Parton in 9 to 5.
9 to 5 became a hit movie and is still a beloved classic. It was also an opportunity for Tomlin and Fonda to work together. "We've been friends ever since," Tomlin told The Washington Post. "We're friends because I just love her. I know Jane has my back whenever she can."
Tomlin and Fonda are teaming up for a new movie
Tomlin and Fonda will soon be working together once again on a comedy called Moving On. The Hollywood Reporter states that the film "centers on two old friends who meet at a funeral and resolve to exact revenge on a widower who wronged them decades earlier." Richard Roundtree and Malcolm McDowell will also be joining the cast.
Paul Weitz has worked on films such as Fatherhood, About a Boy, and American Pie. THR confirmed that Weitz will write and direct Moving On. The film is expected to begin production in Los Angeles later this year. If fans know anything about Fonda and Tomlin's dynamic, they can expect Moving On to be another hilarious comedy.
'Grace and Frankie' is wrapping up after six years
Fonda and Tomlin's new movie is coming just in time for Grace and Frankie to reach its end. Filming for the seventh and final season was delayed for months due to the coronavirus (COVID-19) pandemic, but now it is finally almost finished. The first four episodes of season 7 are currently available on Netflix.
The final twelve episodes are anticipated for some time in 2022. By the time it ends, Grace and Frankie will be Netflix's longest-running original series. In season 7, Sol and Robert are living at the beach house with Grace and Frankie after a toilet flooded their house. Mallory is working in San Francisco, Brianna is dating Barry, Coyote is in a committed relationship, and Bud and Allison are raising their daughter.
There are still quite a few questions that need answers before Grace and Frankie ends. Hopefully, season 7 will address all of them.