What Did 'Grace and Frankie' Stars Sam Waterston and Martin Sheen Do Before They Got Famous?
Martin Sheen and Sam Waterston have played an on-screen couple in the Netflix series Grace and Frankie since 2015. The duo play Robert Hanson and Sol Bergstein, two men who leave their wives to be together. Sheen and Waterston are both in their early eighties. They have each had a long and successful acting career, but what did they do before they got famous?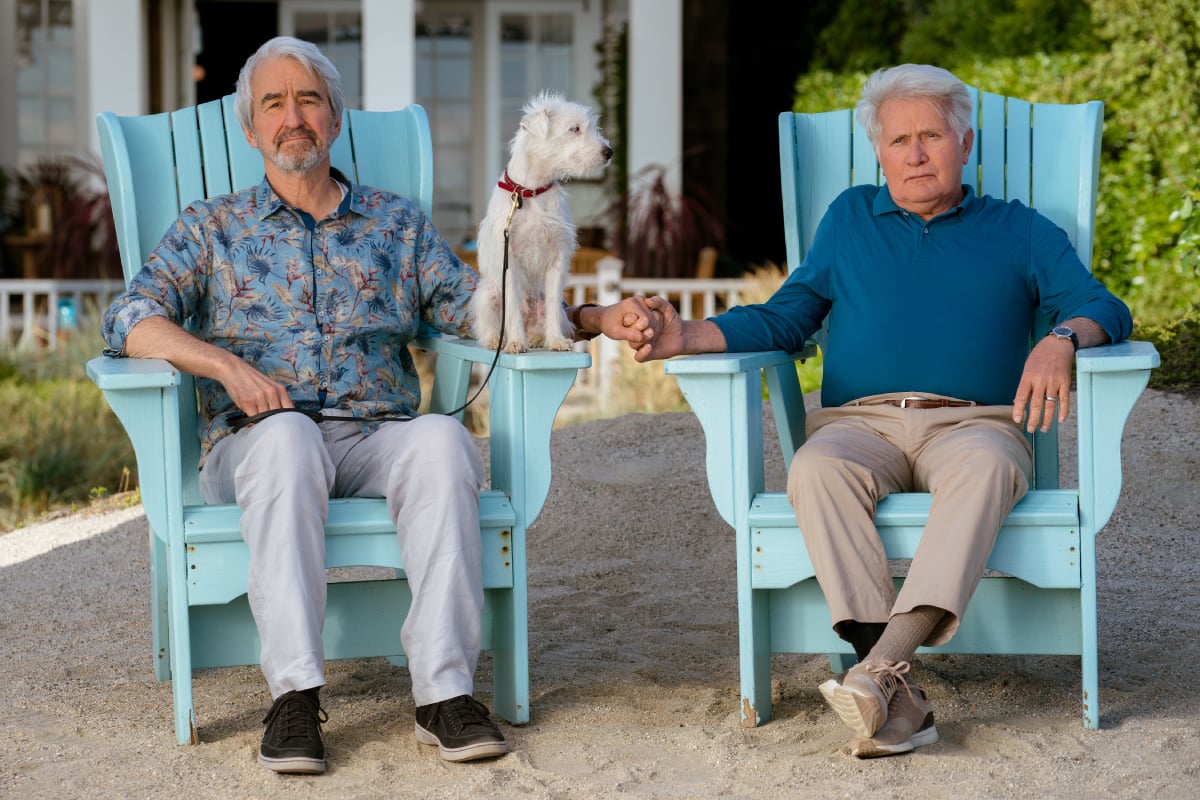 Waterston and Sheen star in 'Grace and Frankie'
Sheen and Waterston have been acting for quite some time. Waterston is probably most famous for his role as Executive Assistant District Attorney Jack McCoy in Law and Order. He joined the cast in season 5 and has reprised his role throughout the franchise. Sheen is perhaps best known for his role in the films Badlands and Apocalypse Now and the TV series The West Wing.
After so much time in serious roles, Waterston and Sheen later tackled comedy. They star alongside Jane Fonda and Lily Tomlin in Grace and Frankie. Waterston and Sheen's characters Robert and Sol are a couple who finally leave their wives and get married in their 70s. Their relationship certainly has its ups and downs.
What did Waterston and Sheen do before they got famous?
Waterston and Sheen have been famous for quite some time, but they both had a life before their acting careers took off. On The Ellen Show, Fonda and Tomlin had the pleasure of asking how they supported themselves in their early days.
Sheen joked that he "did everything possible without skill." He told Fonda and Tomlin, "I sold Christmas trees. I caddied. That was a very skilled job. Actually, I became a professional caddy. I caddied from the time I was nine years old until I left home at the age of 18."
RELATED: 'Grace and Frankie': Which Actor Has the Highest Net Worth?
"When I went to New York I was a busboy, a soda jerk, an elevator operator, I delivered newspapers and milk," Sheen continued. Waterston stated that he worked for the Macy's Theater Club. "The entire staff was out-of-work actors and we messed everything up," Waterston recalled.
"We sent people tickets for four different shows on the same night. They would complain to us and we'd say, 'Oh sorry sorry sorry' and we would send them tickets for three other shows on the same night some other night," he told Fonda and Tomlin.
'Grace and Frankie' will end after seven seasons
Filming for the seventh and final season of Grace and Frankie will be wrapping up soon. Season 7 is anticipated for some time in 2022. There is a lot fans still want to see from Waterston and Sheen's characters.
Robert and Sol can be toxic to each other and their ex-wives. Fans are hoping that the final season will confront the couples' problematic behaviors. It will also be interesting to see how living at the beach house together will work out for Grace, Frankie, Robert, and Sol.
RELATED: 3 Things 'Grace and Frankie' Fans Want to See From the Final Episodes