Grace Kelly's Daughter Princess Stéphanie Had a Scandalous and Short-Lived 1st Marriage
When Grace Kelly chose love over her career, she chose to carry out her duties as royalty and everything else it entails. Her daughter, Princess Stéphanie, did not. And in many cases throughout her life, you can tell the difference. Grace Kelly took on Princess of Monaco with elegance and poise, while her daughter distanced herself more often than not and marched to the beat of her own drum, with one experience taking her and her kids on a journey with a traveling circus.
But before there were shocking stories about an elephant trainer and an acrobat, Grace Kelly's daughter Princess Stéphanie had a scandalous and short-lived first marriage. Although short-lived, it would change Princess Stéphanie's life in big ways!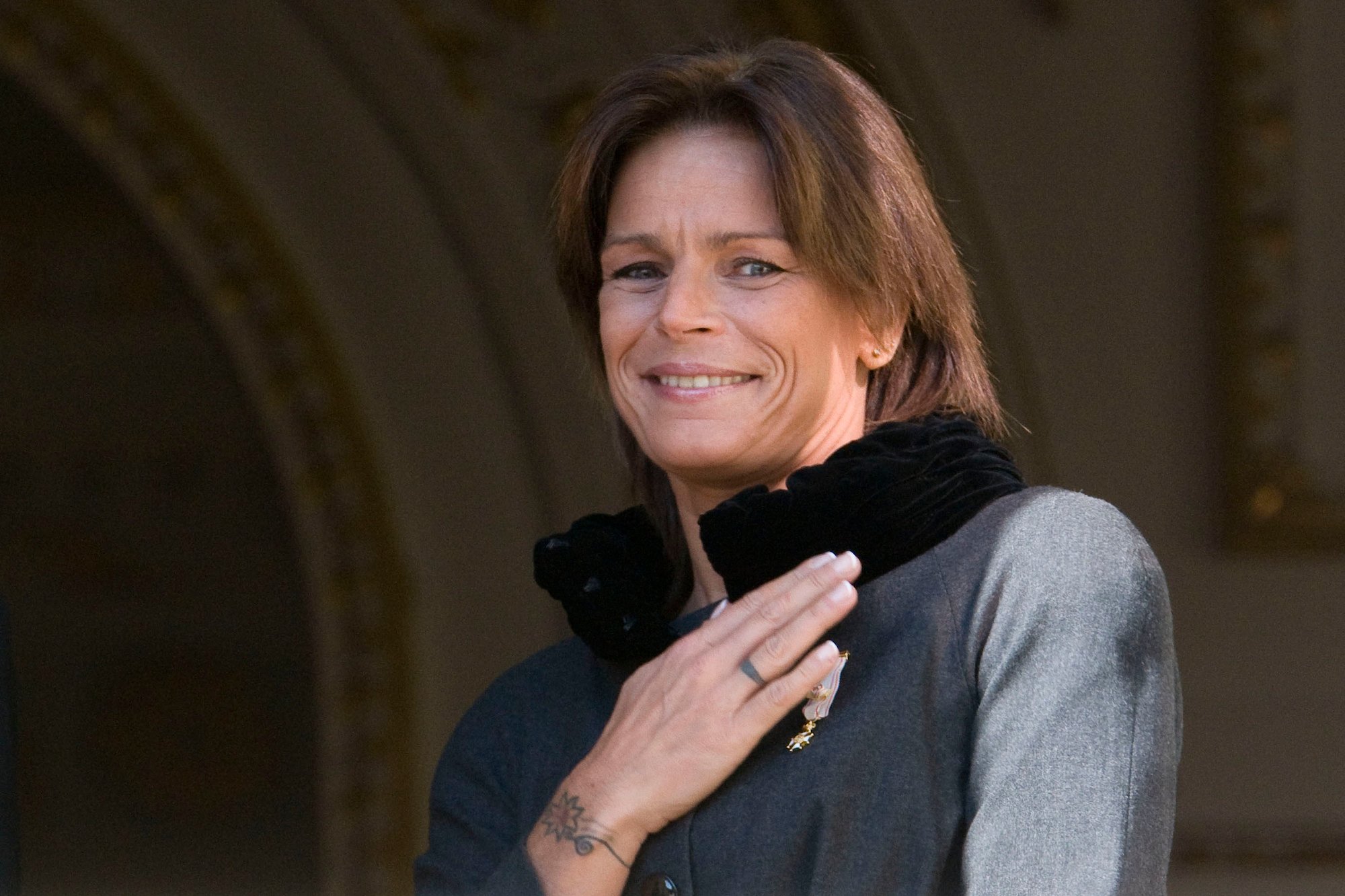 Grace Kelly and her daughter Princess Stéphanie
RELATED: Did Princess Diana and Grace Kelly Die in Similar Ways?
Grace Kelly was regarded as a wonderful mother, talented actor, and admired princess (albeit an 'outsider' to the royal family at first). When she died in a car crash at the young age of 52, she was driving alongside Princess Stéphanie, who has since been involved in a series of questionable and scandalous behaviors. Taking a different path than her mother's, she has had three children out of wedlock, married her bodyguard, ran off with an elephant trainer, married that elephant trainer's Portuguese acrobat, and more.
However, it seems the two are somewhat similar as Princess Stéphanie has dabbled a little in fashion design, singing, and acting like her mother. Grace Kelly was well-known for her incredible fashion sense before and after becoming royalty, and it's another trait her daughter would emulate without effort.
"As the youngest daughter of famed style icon Grace Kelly, Stéphanie has big (pointed-toe) shoes to fill, but we think she's honoring her mother's fashion legacy excellently," Town and Country reported. "Favoring menswear-inspired looks, tailored pant, and skirt suits, and vibrant red shades, Stéphanie knows how to turn heads with her outfits."
Princess Stéphanie's affair with her former bodyguard
Before marrying her bodyguard, Daniel Ducret, Princess Stéphanie already had two kids with him. As unconventional as it was, especially as the Princess of Monaco, the two had a seemingly sweet and genuine relationship. One that would eventually lead to their marriage in 1995, although it would be short-lived.
Duret charmingly told People back in 1992, "The first time we met … we exchanged a glance, and we couldn't stop looking at each other." Despite how romantic it may seem from the outside, it didn't seem like she had the complete approval of her royal family.
According to AP, since her mother's death, Princess Stéphanie " … has been the family's wild child, often at the center of scandals in and outside Monaco, culminating in her falling pregnant to her bodyguard. The couple have two children. It's hoped that the marriage will [be] accepted as part of the Grimaldi family and help mend the rift between father and daughter."
Their love story would eventually come to an end
RELATED: The British Royal Family's Most Scandalous Love Affairs, Revealed
As it always does, the truth came out, and the supposedly 'genuine' relationship between Ducret and Princess Stéphanie was tainted with scandals and infidelity. It was already a shock that she married an ex-fish wholesaler, but when it came out that he was cuddled up naked with someone else, Princess Stéphanie was mortified and "sent into hiding" after.
"The photographic account of the encounter provides the sort of documented evidence which means that, whatever else Daniel Ducruet has found to tell his publicly outraged wife, he can hardly suggest that he and 'Miss Naked Breast' were 'just good friends,'" reported Irish Times. "We see Ducruet arrive poolside in a teeshirt and jeans, being warmly greeted by the topless Ms. Houteman. Between a glass of wine and a cigarette or two, the pair move into a series of athletic embraces which ends with both of them naked and about to…"
For obvious reasons, their marriage was cut short, and Grace Kelly's daughter Princess Stéphanie would go on to get involved in other scandalous doings. It was her first paparazzi scandal but wouldn't be her last in the years to follow. Nonetheless, she followed her heart, and for that, Grace Kelly would've been proud.