How Many Grammy Nominations Does BTS Have?
The ground-breaking boy band, BTS, is attending the Grammy Awards for the third time in 2021, performing an original song for the first time. 
How many Grammy nominations does this K-pop group have? Here's what we know about BTS and what makes 2021 so special for fans.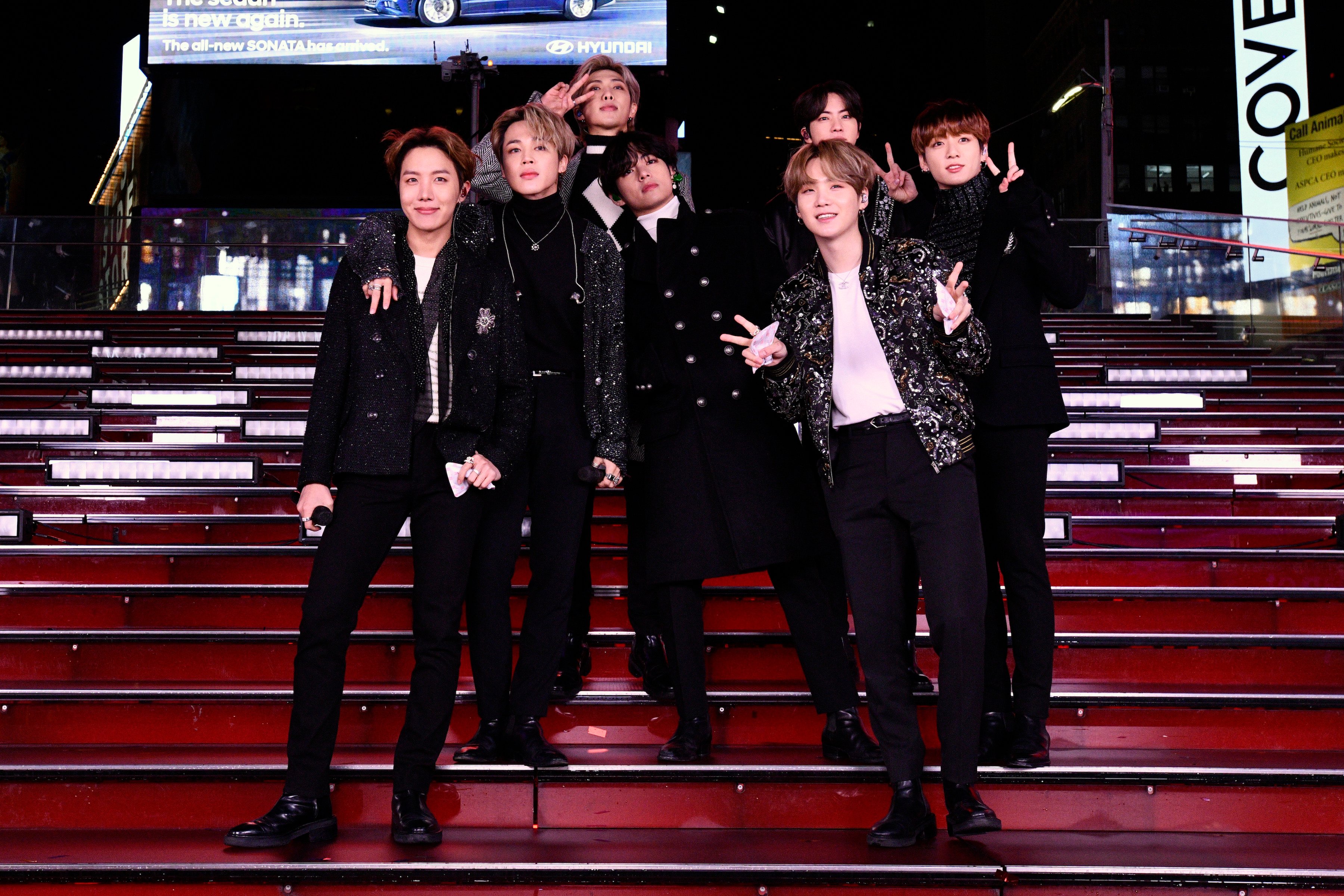 BTS earned their first Grammy nomination for the 2021 ceremony
After years of waiting, Suga's prediction finally came true. BTS earned their first Grammy nomination for the 2021 ceremony, in the Best Pop Duo/Group Performance category. That was for their song "Dynamite," released during summer 2020.
"We're really excited, it still feels surreal," Jimin said during an interview with USA TODAY via an interpreter. "We're still figuring out what to make of it. But we do know this is a great honor and we're deeply thankful. We're trying our best to deliver a great performance to return all the support we received from our fans."
BTS earned nominations for award ceremonies like the MTV VMAs and the Billboard Music Awards
"Dynamite" is BTS' first Grammy-nominated song. Since their debut over seven years ago, this group earned recognition from several award shows, both in South Korea and overseas. They earned the Billboard Music Award for Top Social Artist four years in a row. 
Their song "On" from Map of the Soul: 7 earned this K-pop group the MTV Video Music Awards for Best Choreography and Best Pop Video. The group even performed "Boy With Luv" alongside Halsey at the Billboard Music Awards.
BTS will perform at the 2021 Grammy Awards
In addition to their Grammy Award nomination, BTS was announced as one of the performers at this year's ceremony. Due to the coronavirus (COVID-19) pandemic, however, the group will not be traveling to Los Angeles, as they did in years prior.
"(A) performance is what we wanted more, even more than a nomination or winning," RM said during the same interview. "We are a performance team, so a performance with our own song was one of our final dreams for this whole journey, so we are flattered and excited at the same time."
This will be the first time BTS performs an original song at the ceremony, as last year the group appeared alongside Lil Nas X and Billy Ray Cyrus for "Old Town Road." This year's award ceremony also includes performances from Taylor Swift, Harry Styles, Billie Eilish, and Dua Lipa. 
The Grammy Awards take place on March 14, 2021. In the meantime, the "Life Goes On" music video by BTS is now available for streaming on YouTube. The K-pop group's deluxe album, titled Be, is available on Spotify, Apple Music, and most major streaming platforms.