Grammy-Winning Singer Lauren Daigle Announces Her First World Arena Tour
Announcing dates for her very first headlining arena tour, Grammy winner Lauren Daigle revealed the tour will take the artist through 44 performances between January and July 2020.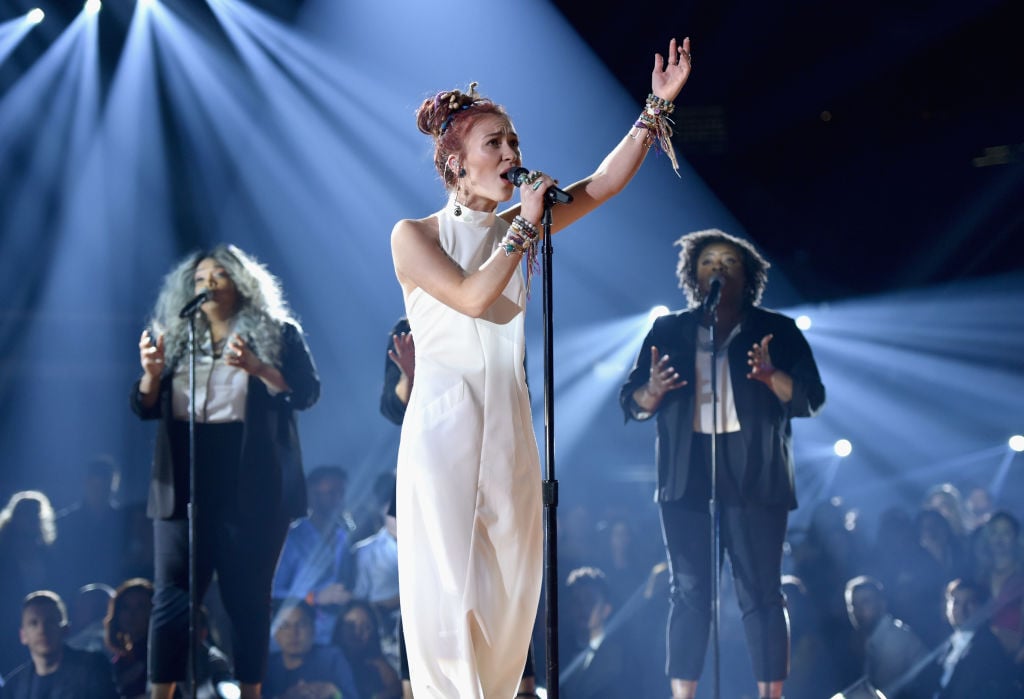 'This year has been life-changing'
The year 2019 has been one heck of a year for the Louisiana-born-and-bred singer. Although she is technically considered a Contemporary Christian Music artist, anyone can appreciate her message and her immense talent.
Daigle's song You Say from her album 'Look Up Child' stayed at No. 1 for an incredible 62 weeks on the Billboard Christian Airplay charts. It then crossed over to the Billboard Adult Top 40 charts, peaking at No. 5.
She has called the song "a reminder of identity, a reminder that when I'm weak, God is strong."
When asked about the song's appeal, Daigle said, "I think everybody, regardless of where you're from or what you do in the world, wants to feel embraced. Everybody wants to feel accepted," she said. "And I think this is a song that offers that. I've seen people that are older and have lived many years just weeping with that song. And I've seen children who are four years old dancing in the aisles to that song."
She has also appeared this year on Jimmy Kimmel Live! and on The Ellen DeGeneres Show, a far cry from when she was rejected on American Idol (and returned recently to serve as a guest mentor). Her appeal swings wide and a broad range of audiences connect with her music.
She's always wanted to sing
As a child, Daigle spent so much time singing that her mother called their house "the music box."
At the age of 15, she was diagnosed with an illness called cytomegalovirus. The immune deficiency caused her parents to homeschool her for about two years. It was throughout this period that Daigle fell in love with singing. Thanks to her mother's concern that Daigle would fall into a depression, she arranged for voice lessons.
The two-time Grammy winner says of music's role at that time in her life, "And I fell in love, it became my healing. From that space that's where those songs come from. I feel like that experience, I could live a lifetime off of just those two years."
Hitting the road for her massive world tour
Daigle announced the tour live from iHeartRadio's heaquarters in New York City, where she will play Madison Square Garden next June.
"Let me tell y'all," she said during the announcement, "I'm freaking out."
Her announcement on the iHeartRadio website details the tour as making stops in Australia and then across cities in North America including Charlotte, Knoxville, Dallas, Grand Rapids, Lexington, Charleston, Atlanta, Omaha, Minneapolis, St. Louis, New York City, Pittsburgh and more before wrapping up in her hometown, Lafayette, Louisiana, in July. Opening her shows will be husband-and-wife duo Johnnyswim.
"I love putting out a vibe where people are free to respond however they feel and where people feel like a warm welcome, where they can have a good laugh and let go of some of the things they have been holding on to through the stress of family or work or whatever," the 28-year-old told People. "(The world tour) is going to be lively and fun and cheerful as well as emotionally connected."
Lauren Daigle's world tour kicks off in Australia in January 2020.