Grammys 2022: A Look a Nominees Taylor Swift and Jack Antonoff's Friendship
Taylor Swift and Jack Antonoff are Grammy Award-winning artists for 'Folklore,' also snagging a nomination for 'Evermore' at the upcoming award ceremony.
In addition to working with Bleachers, Jack Antonoff is a close friend and collaborator of Taylor Swift, recently snagging a nomination for Producer of the Year for his work on "Gold Rush." Here's what we know about these artists and their friendship.
Jack Antonoff and Taylor Swift are longtime friends and collaborators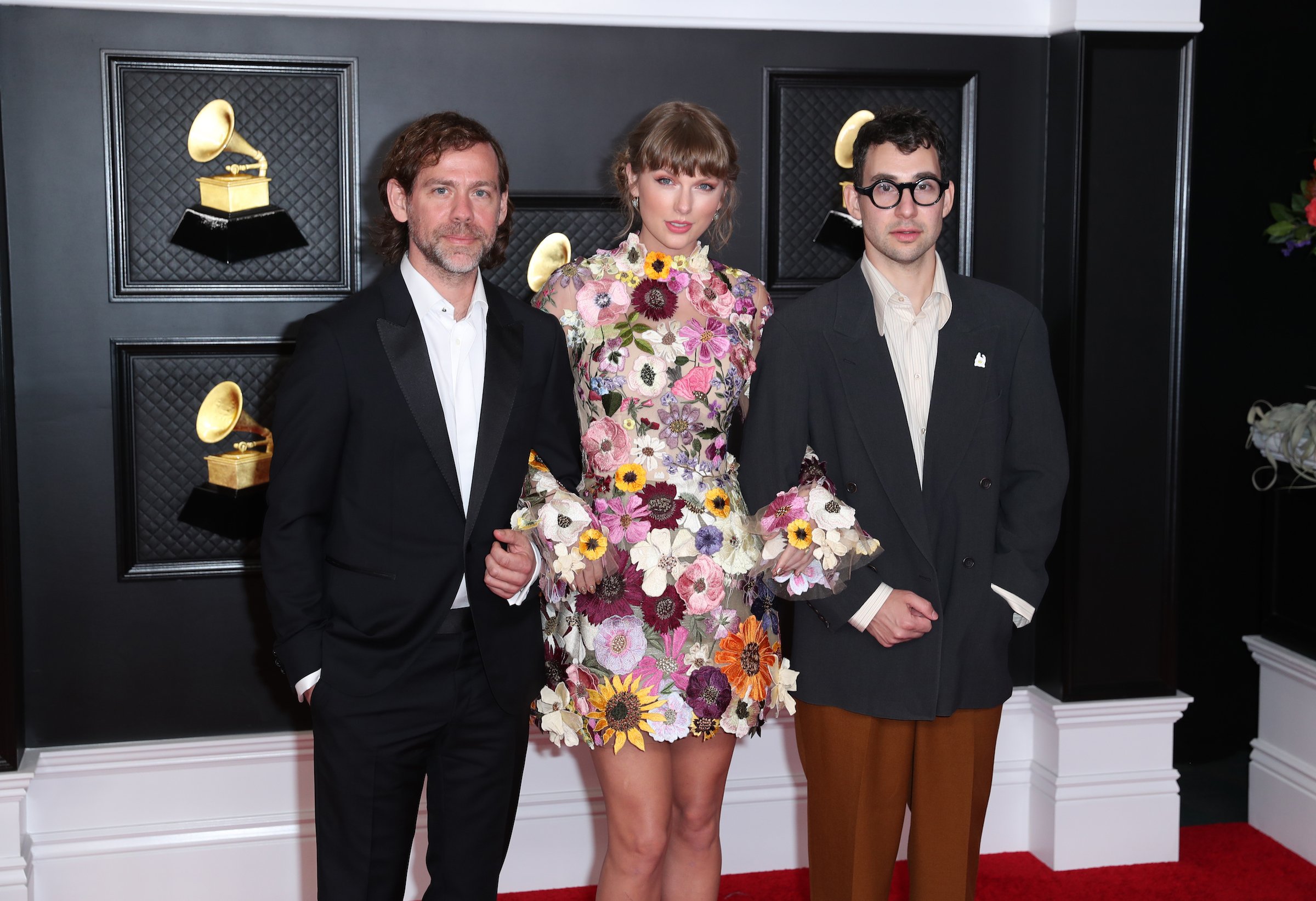 In addition to being the frontman of Bleachers, Antonoff is known as a collaborator of many chart-topping artists. He co-wrote Solar Power tracks with Lorde and earned a featured artist slot on Carly Rae Jepsen's "Comeback." 
The performer is also a co-writer, co-producer, and a close friend of Swift. Antonoff and Swift created the "Getaway Car" bridge, featured on Reputation, in just 28 seconds. Fans can even hear Antonoff's voice in the background of "Out of the Woods" from 1989. 
When Swift created Folklore: The Long Pond Studio Sessions for Disney+, she included Antonoff. She also featured him in her 2021 Grammy performance. This album earned the Grammy Award for Album of the Year. Later, Antonoff took to Instagram, detailing his experience working with Swift.
"You are the one who let me produce records first," Antonoff captioned his post. "Before you, I just 'wasn't a producer' according to the herbs. I just wasn't let in that room. Then I met you, we made 'Out of the Woods,' and you said, 'that's the version,' and that changed my life right there."
What songs did Jack Antonoff write with Taylor Swift?
The List reports that Antonoff and Swift's relationship began with 2013's "Sweeter Than Fiction." According to Taylor Swift Fandom, these songwriters later collaborated on "New Year's Day," "Paper Rings," "You Are In Love," and other hit songs.
Recently, Antonoff earned credit as a songwriter for Swift's "All Too Well (10-Minute Version.)" During an interview with Billboard, Antonoff said it meant a lot to him to work on the reimagined version of Red. 
"There are these moments where I get to produce the 10-minute version of 'All Too Well' with Taylor, and when I was working on that song, I was thinking to myself, 'This is a great honor. Love this song. I was not involved in the original. I know how important this song is to her and her people. I am going to go about this with the most integrity and care humanly possible,'" Antonoff said. 
Taylor Swift and Jack Antonoff earned Album of the Year nominations for 'Evermore'
Thanks to Evermore, Swift and Antonoff snagged a Grammy nomination for the upcoming 2022 ceremony. The songwriters could sweep the same category two years in a row, although Swift is not slated to perform at this year's music event.
Antonoff himself earned a Grammy nomination in the Producer of the Year category. That was for his work on Swift's "Gold Rush," as well as the Bleachers 2021 release Take the Sadness Out of Saturday Night.
The Grammy Awards take place on April 3, 2022.