'Grantchester' Returns to PBS But Some Fans Still Aren't Over James Norton's Exit
Grantchester returned to PBS on June 14, and and it's the first full season without the series' original star James Norton as Sidney Chambers. Fortunately, it seems that Will Davenport (Tom Brittney) has settled into his role as the new vicar and has proved just as capable as his predecessor at assisting with murder investigations.
In the season premiere, Will helps uncover the troubling truth about the death of Jessica Hall, a student found dead after a college party. He and his detective buddy Geordie Keating (Robson Green) might have found their rhythm, but Grantchester fans are having a harder time getting used to the new face in the pulpit. They're still lamenting Norton's departure from the British mystery series. 
Some 'Grantchester' fans miss James Norton 
Norton's role as a thoughtful yet rebellious Anglican priest with a knack for solving crimes helped propel him to stardom. But after three seasons on the show (which airs on ITV in the U.K.), the actor decided it was time to move on. With Sidney's story reaching its "natural conclusion" at the end of season 3, it was time for "a fresh injection of energy," Norton told Radio Times.
Enter Outlander actor Brittney, who took over as the vicar of Grantchester parish after Sidney decided to move to America early in season 4. But the change hasn't gone over well with all viewers. 
"I don't like the new vicar as much as Sidney but I will be watching," one commented on Instagram. Another felt that switching leading men was a big mistake, and that "it would have been better to have ended the series altogether" after Norton left. 
Tom Brittney weighs in after one person slams his acting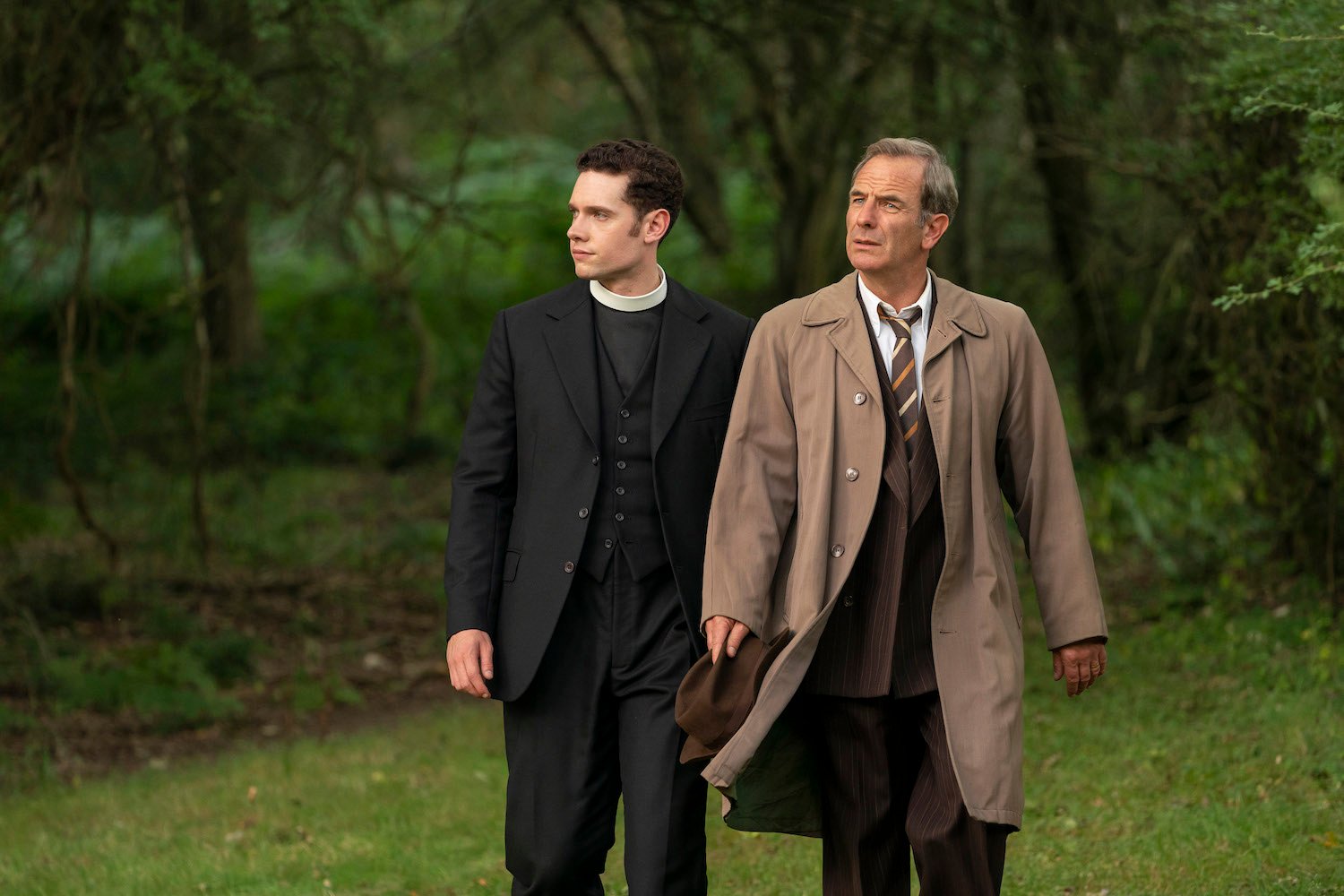 While some fans have simply expressed that they miss seeing Norton on the show, others have more pointed criticisms. After the Masterpiece PBS Instagram account shared a video of Brittney urging people to watch the new season of Grantchester, one person wrote that they should "bring the other guy back to the show," adding that "@tombrittney is a bad actor…"
Brittney took the criticism in stride. "I'll be better this season I promise," he replied to the disappointed viewer. 
Several fans also chimed in to say they liked Will's character — and Brittney's acting. 
" I think he did such a great job last year and he had big shoes to fill,"  one wrote.
Another argued that Will's character was "someone I would actually want to be my priest. Sidney was a little too scandalous." Several others agreed, writing that the character played by Norton had "too much angst" and "was getting away from himself." 
"You did a bang up job!" wrote a supportive fan. "Looking forward to the new season."
Grantchester airs Sundays at 9/8c on PBS. Episodes are also available to stream on the PBS Video app. 
Check out Showbiz Cheat Sheet on Facebook!