'Grantchester' Season 4, Episode 2 Recap: Secrets Exposed
Get used to Grantchester without Sidney Chambers. The second episode of PBS Masterpiece's mystery series is the first without James Norton's jazz-loving vicar, who lit out for America with his new love Violet, the daughter of a civil rights activist, in the season premiere. 
Now, Sidney's old friends are moving on without him. Closeted curate Leonard (Al Weaver) has temporarily stepped into the old vicar's shoes, and while things are a bit awkward at first (opening the Sunday service with a quote from his fave author Dostoevsky may not have been the right move), he soon finds his groove. Plus, he's earned the approval of stern housekeeper Mrs. Chapman (Tessa Peake-Jones), who has written a glowing letter to the archdeacon recommending that he be allowed to permanently take over as vicar. Out from under Sidney's shadow, the charmingly awkward Leonard has a new spring in his step, but will it last?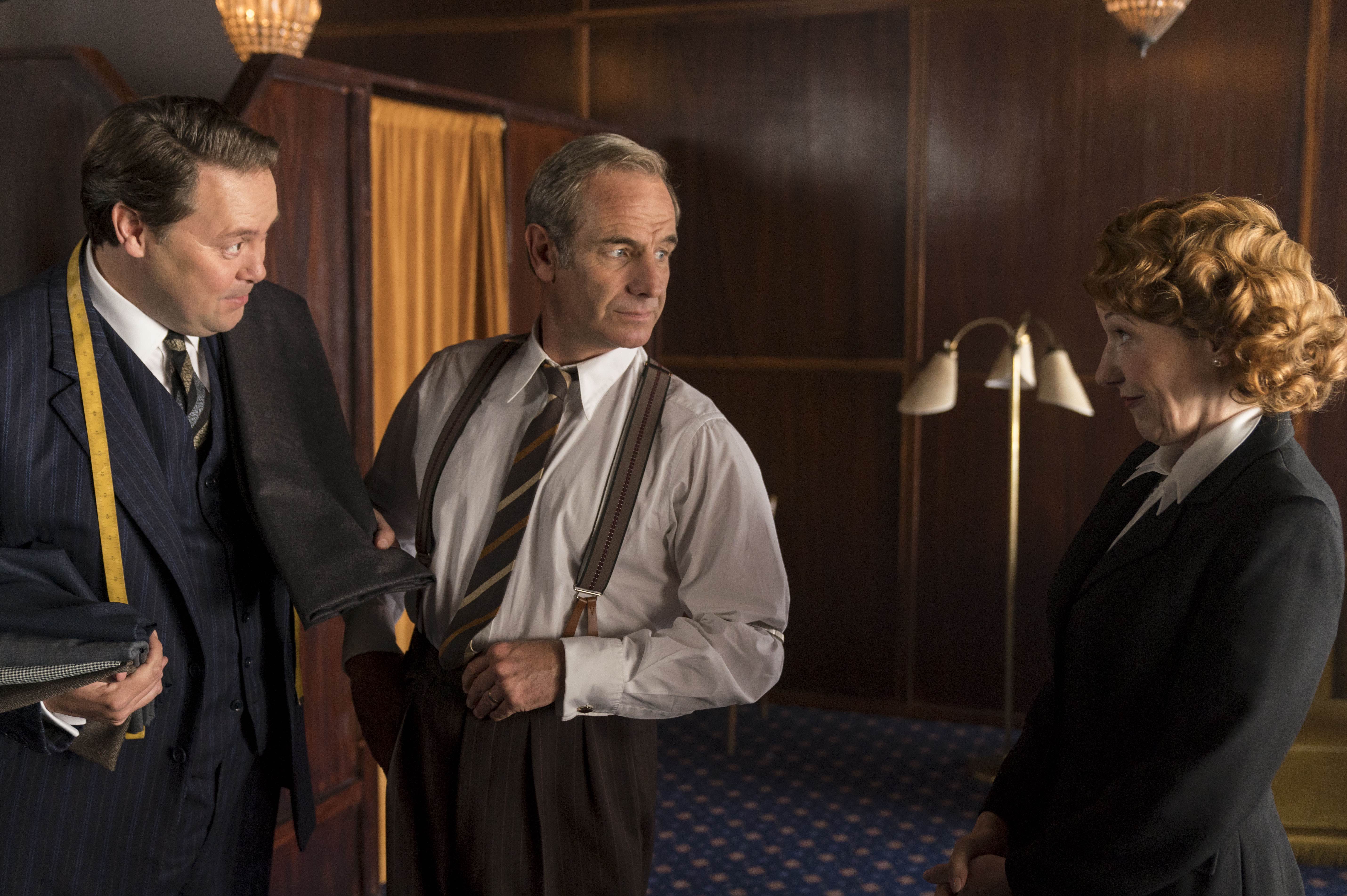 Meanwhile, Geordie is getting a snazzy makeover courtesy of his wife Cathy (Kacey Ainsworth), who has embraced her new job at the local department store with gusto, and her boss Anthony Hobbs (a weaselly Christian McKay). Looking dapper in his new sharkskin suit, Geordie heads over to the Cambridge University Mathematical Laboratory, where someone has reported a break-in. 
The break-in is a false alarm, but it's clear something is amiss in the lab, where the director Alex Simms (Tom Turner) and his team are working with some new-fangled devices called computers. ("Soon, they'll be able to do everything, maybe even your job," one of programmers tells a skeptical Geordie.) Sims is behaving erratically, and minutes later, he's collapsed due to mercury poisoning — someone has broken the computer's memory tubes containing the lethal element. 
With the crime escalating from minor break-in to possible murder, Geordie starts to dig into Alex's background. He discovers that the researcher was actually gay, and that his marriage to fellow researcher Jean Sims (Zoe Telford) is a front designed to maintain his reputation. Cue some not-so-subtle allusions to Alan Turing and Britain's WWII codebreaking efforts at Bletchley Park.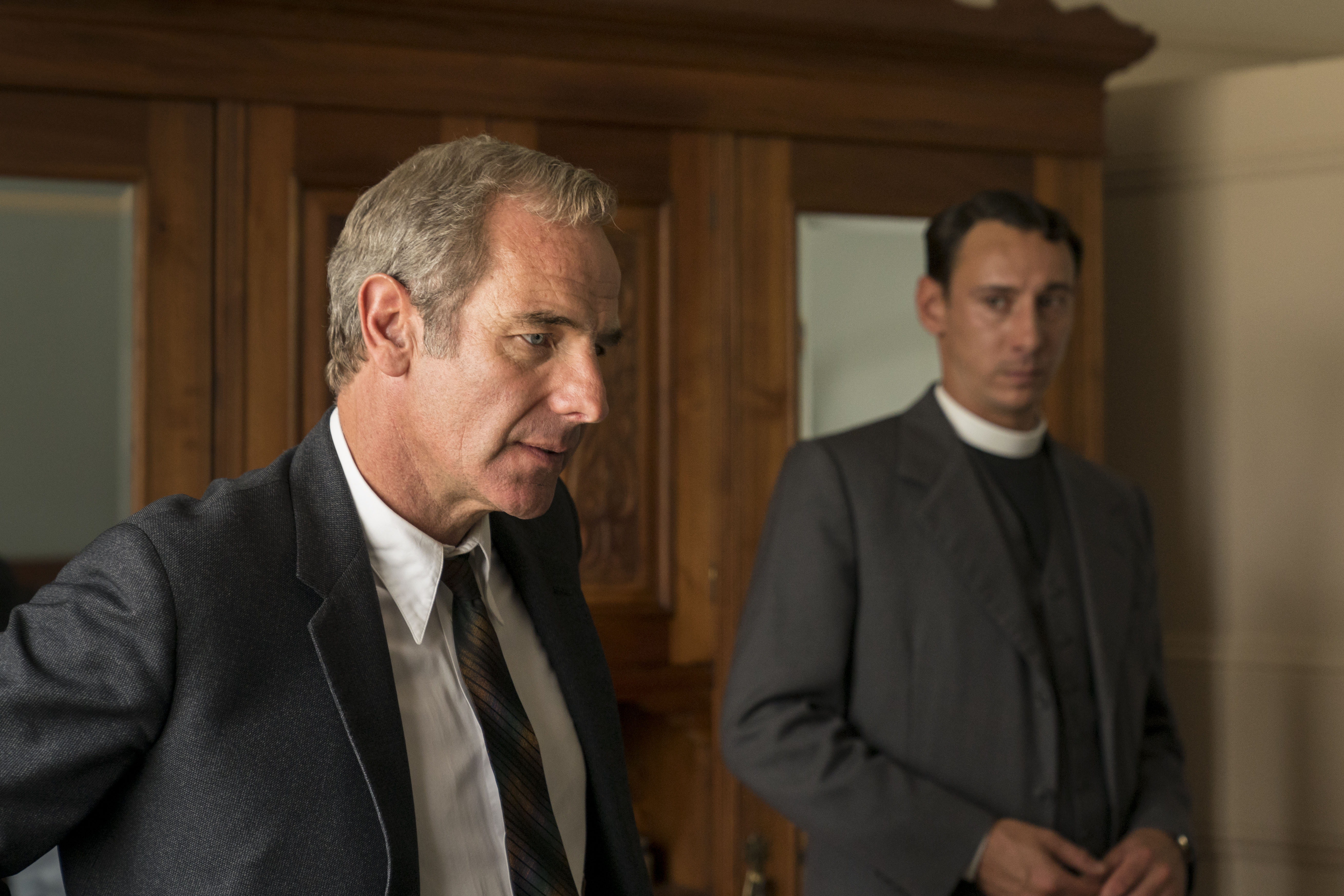 Geordie turns to Leonard for some help investigating Alex's other life. While initially reluctant, the curate soon discovers he's not so bad at this whole detecting thing. But he gets skittish when Geordie finds Alex's lover and outs him in front of his clueless wife. It all hits a little too close to home for Leonard, who must keep his own relationship with Daniel (Oliver Dimsdale) under wraps. (Homosexuality was illegal in the U.K. until 1967, and even today gay and lesbian members of the Church of England's clergy are expected to remain celibate.) 
Leonard's fear of his private life being exposed becomes reality when Mrs. Chapman walks in on him and Daniel kissing. She's horrified and immediately freezes Leonard out. When Will Davenport (Tom Brittney) is appointed vicar over Leonard, Mrs. C, formerly his staunchest supporter, doesn't object. The very English Leonard keeps a stiff upper lip throughout, but the incident has clearly shaken him. After all, it was only last season that his conflicted feelings about his sexuality lead to a suicide attempt. Now, his reaction to his sidelining is a mixture of disappointment about losing out on an opportunity he's just realized he wanted and relief at being able to remain in a less prominent position, one where his private life will likely be of less interest to parishioners.
While Leonard loses out on a promotion at the vicarage, he does provide crucial help in solving this episode's crime. And he's the one who points out to Geordie that he might be looking for the killer in the wrong place. Alex is gay, but that doesn't necessarily have anything to do with his death, Leonard observes. He's right. Alex was murdered by one of the programmers in his lab who was frustrated by his slowness to embrace new ideas and technology.
Like the season premiere, this episode of Grantchester tackles more than just the murder of the week by introducing more contemporary themes. It will be interesting to see how Leonard handles the fallout with Mrs. C. Will her affection for the curate be enough for her to overcome her homophobia? Plus, in a subplot that's sure to be developed more in future episodes, Cathy is assaulted by her co-worker. Norton's morally troubled vicar might be gone, but the show has proven that it doesn't plan to give up on addressing big questions and that it's more than just a quaint period drama.