'Grantchester' Season 4, Episode 5 Recap: A Deadly Dance
It's time for the season finale of Grantchester. This week's episode sees Will (Tom Brittney), Geordie (Robson Green) and other characters dealing with the fallout from several major events this season.
In the final moments of episode four, Will punched Leonard (Al Weaver) in the face after the curate called him a "constant disappointment" — the same words his father said to him earlier in the episode. Plus, Geordie was on the verge of having it out with Kathy's (Kacey Ainsworth) creepy co-worker while Mrs C. (Tessa Peake-Jones) was struggling with her departure from the vicarage after discovering Leonard is gay. 
Will gets an unwanted inheritance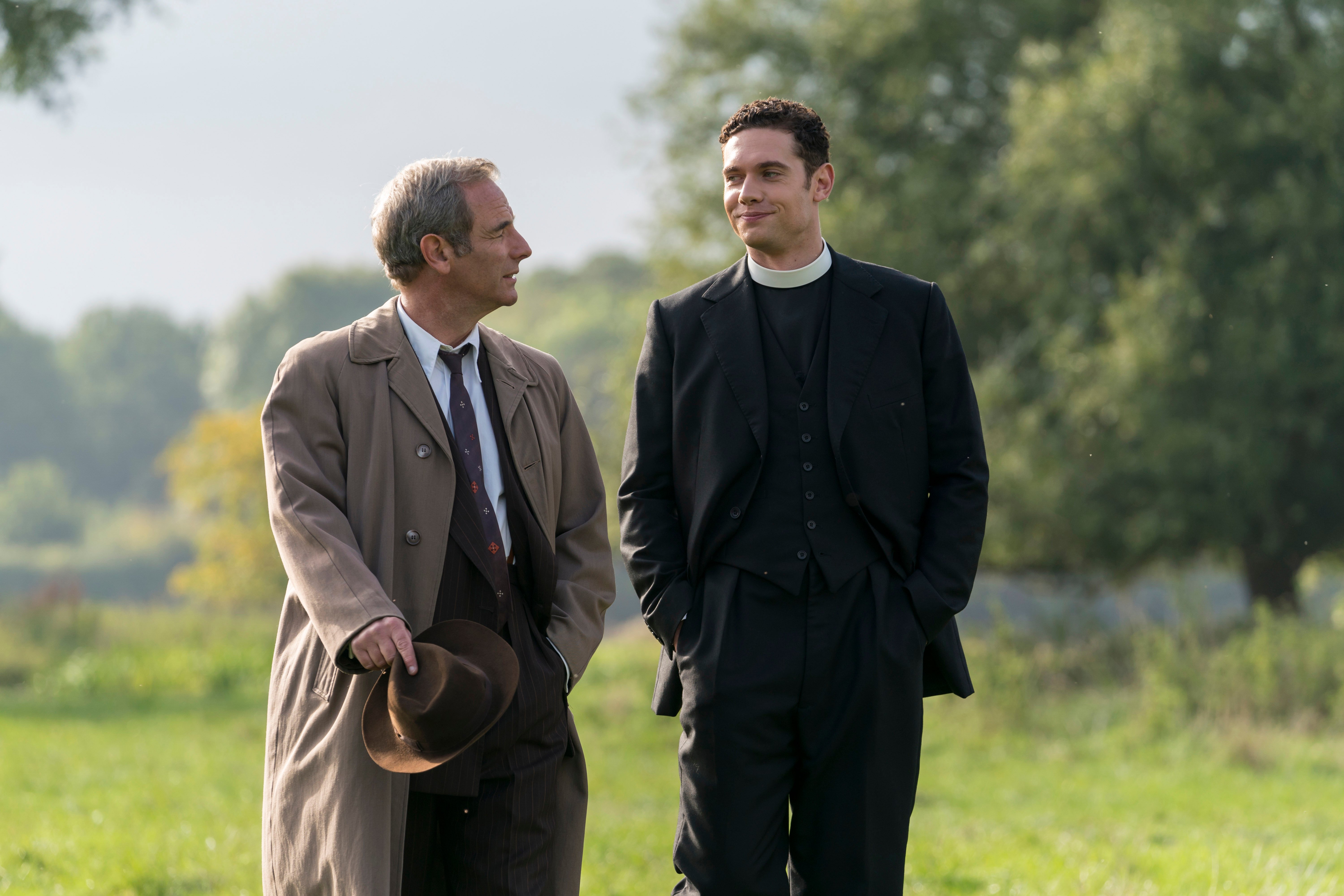 Will's father's death has left him in charge of the family's affairs, and the situation is not good. The family, as we learned last week, is broke. Will's mother who wants him to give up the church and manage the Davenport estate full time. But Will feels an obligation to his parish. Which will he choose? 
Meanwhile, a restless Geordie takes his frustration out on some rowdy young drunks, engaging in some casual police brutality and then hauling one off to jail. As Geordie rounds up the local riff-raff, Will returns to Grantchester to apologize to Leonard, who is hiding out at Daniel's (Oliver Dimsdale) place. Poor Leonard is nursing a serious black eye and a major crisis of faith, and even Will can't get through to him. 
Will pops by Geordie's place for a chat, but the detective gets called out on a case. Naturally, the vicar tags along. A body of a teddy boy named Donald Clark has been discovered behind the local dance hall. Geordie is shocked when he discovers a photo of his daughter Esme in the victim's wallet. 
Will and Geordie head to Esme's school to find out more about Donald. Esme (Skye Lucia Degruttola) admits they'd flirted but says she hardly knew him, though it's clear she's lying. Donald's teacher Mr. Pope (Joseph Millson) wonders if the boy could have committed suicide and talks about his educational philosophy of "strength through discipline."
Getting revenge on a predator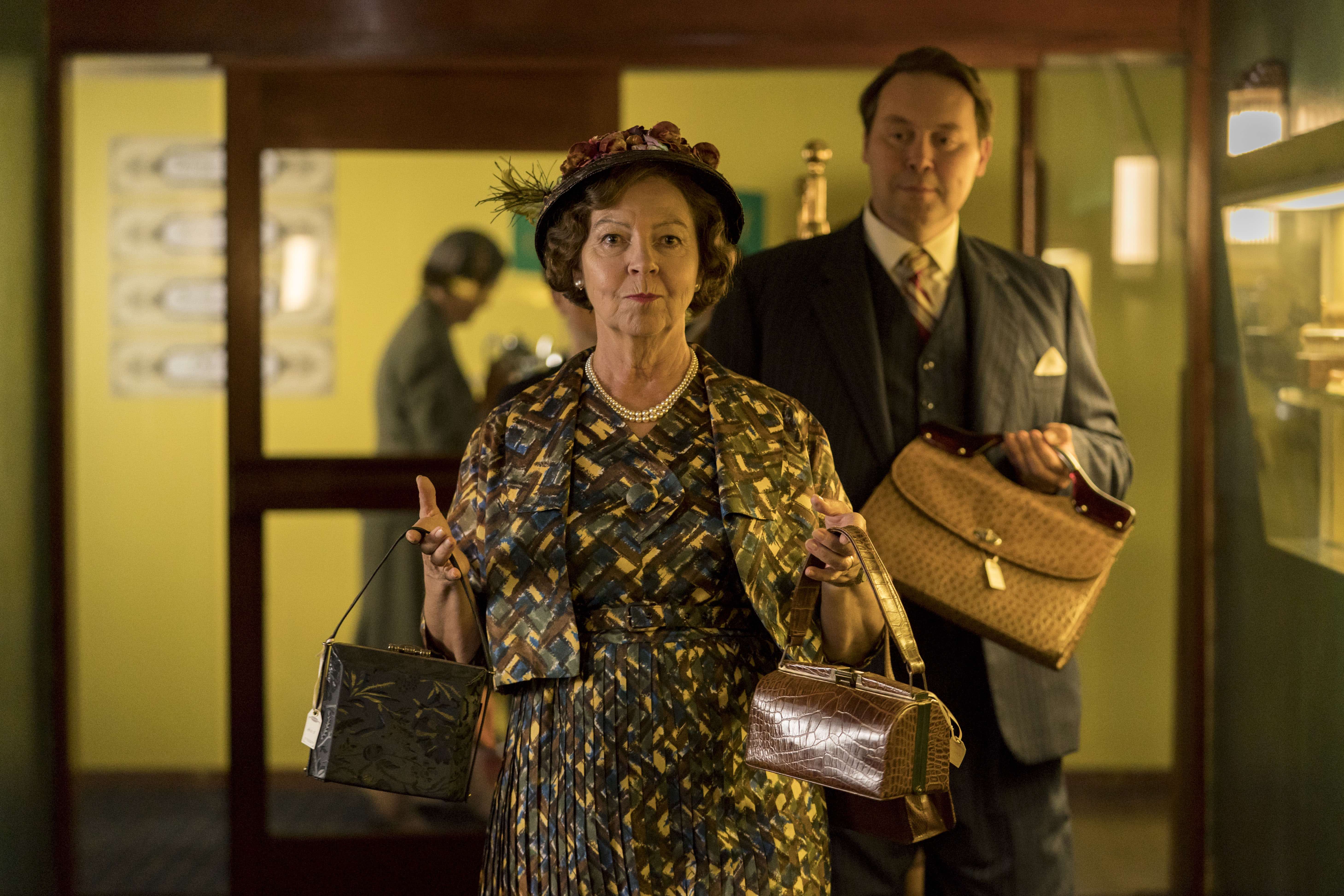 As her husband is off investigating, Kathy deals with her own workplace drama. Her slimy co-worker Anthony Hobbs (Christian McKay) is still lurking about, and she catches him assaulting another employee in one of the dressing rooms. She's shaken, but she knows from previous experience that her boss won't do anything to stop Anthony. But Kathy does confide her problem to Mrs. C. Together, they hatch a plan to get him fired, and by the episode's end he's been shown the door. 
Esme pays a visit to Will and sheds some light on the school's social dynamics. It seems that Donald had been fighting with some of his classmates before his death. Geordie arrests one of Donald's teddy boy friends for murder, but Will thinks his death was an accident. The post-mortem results seem to support Will's theory, since Donald choked on his own vomit. But after realizing that there was no vomit in the car, Geordie and Will discover that the victim was killed after being locked in a storage closet, choking to death because he was gagged. 
Leonard disappears, and Daniel asks Will to help look for him. The vicar finds the curate waiting at the bus station and convinces him to come home, after getting Leonard to admit that what's really bothering him is losing his adopted family of the former vicar Sidney, who's left for America, and their housekeeper Mrs. C.
Discovering a murderer 
After determining that Donald was murdered, Geordie and Will must find the killer. While at first it seems like one of his classmates did the deed, the truth is more complicated. Donald and his schoolmates are part of a group called the Fourth Realm, and the organizer is the discipline-obsessed Mr. Pope. The tyrannical teacher urged his pupils to take revenge on Donald when it seemed that he was going to break away. However, they merely wanted to scare their fellow student, not kill him. Mr. Pope is arrested.
Will heads back home, where he breaks the news to his mother that he is selling the estate. He promises her that he'll find her a new place to live, but she's angry with her son, saying that he's controlling her life just like his father before him. 
Mrs. C. returns to the vicarage, and Will and Leonard explain that they don't function without her. She agrees to come back, on the condition that Daniel not visit. This compromise seems to satisfy everyone for now, though it hardly seems fair to Leonard. 
The episode ends with Geordie and Will helping to organize a dance for Esme and her friends. Will flirts with Esme's teacher, Geordie embarrasses his daughter with his dancing, and everything seems relatively back to normal in this quaint village. 
That's it for this season of Grantchester. Will and Geordie will be back next year, since the show has been renewed for season 5. No word yet on when new episodes will air, but they'll likely premiere in Summer 2020 based on past seasons.