'Grantchester' Season 4: Why James Norton Is Leaving the Show
Grantchester returns to PBS on July 14, but the premiere will be a bittersweet one for fans of the British mystery drama.
Grantchester returns to PBS on July 14, but the premiere will be a bittersweet one for fans of the British mystery drama. James Norton, who plays sleuthing vicar Sidney Chambers on the show, is moving on, and a new man of the cloth has arrived to take his place at the Grantchester vicarage. But will he be able to replace everyone's favorite crime-solving, jazz-loving Anglican priest? 
Why James Norton is leaving 'Grantchester'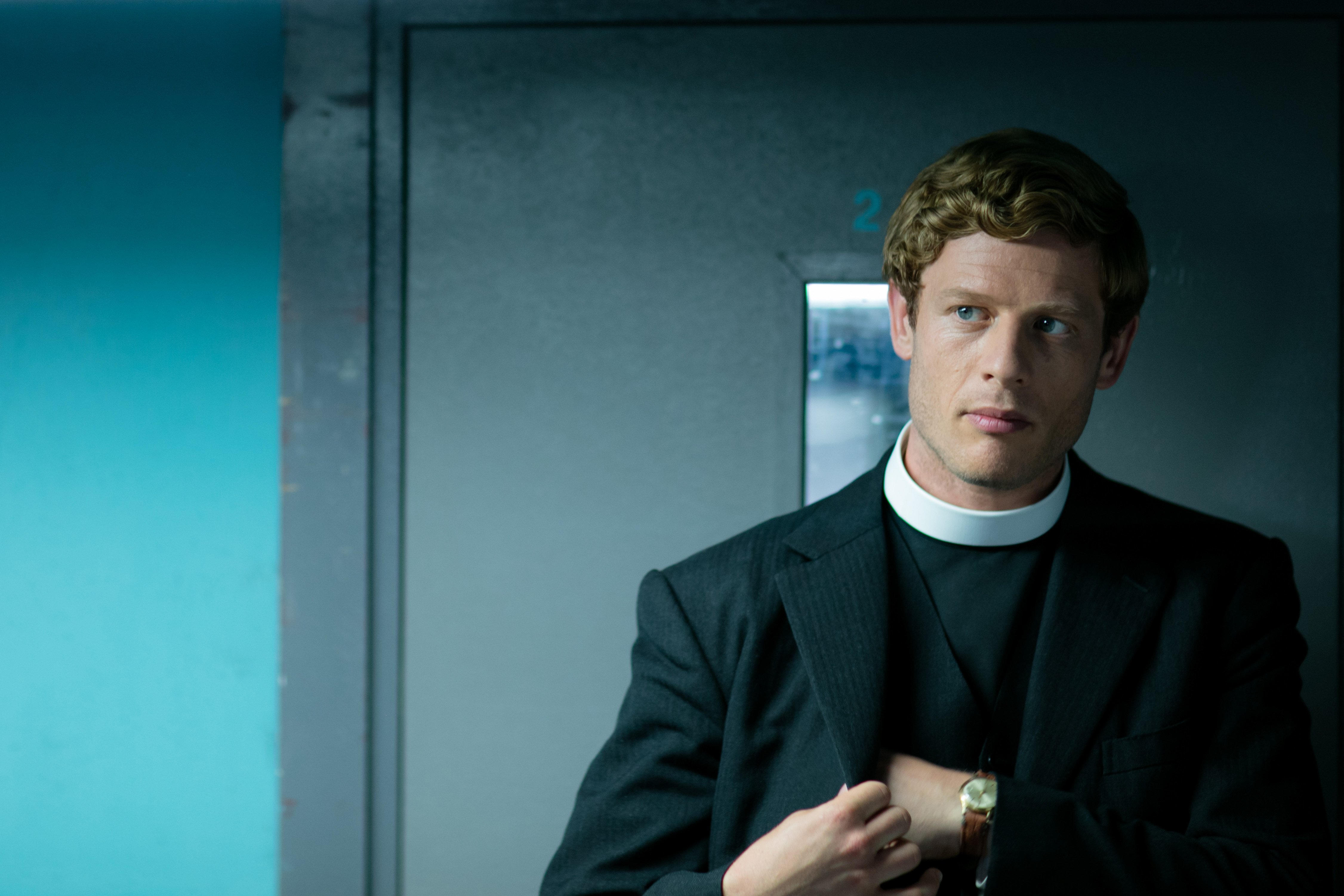 Norton has starred in Grantchester since 2014. When he joined the detective drama, which is produced in the U.K. by ITV, he had just a handful of credits to his name, including supporting roles in movies like An Education and Belle and the TV series Death Comes to Pemberley. 
Since then, Norton's star has been on the rise. He played violent rapist Tommy Lee Royce in the BBC drama Happy Valley, which earned him accolades (plus some death threats), starred in a 2016 TV adaptation of War and Peace, and appeared in a memorable episode of Black Mirror, "Nosedive." In 2018, he landed a starring role in McMafia, a BBC-AMC co-production where he plays the British-born son of a Russian crime boss. Later this year, he'll play John Brooke in Greta Gerwig's adaptation of Little Women alongside Saoirse Ronan, Meryl Streep, and Emma Watson. 
With more opportunities beckoning — there are even rumors he could be the next James Bond — Norton decided it was time to move on from Grantchester. It didn't hurt that he felt that his character's storyline had reached a natural conclusion. 
"It was a combination of things [why I chose to leave]," Norton told Radio Times. "The Amanda storyline tying up the way it did with her and Sidney breaking up and him choosing the church in the third series felt like a natural conclusion to Sidney's story."
"It felt like it would be better to hand over the baton to someone else and give Grantchester a fresh injection of energy," he added.
How Norton wanted his character's story to end 
Fans will have to tune in to see exactly what makes Sidney Chambers decide to leave Grantchester for good. One thing we do know is that producers didn't take Norton's suggestion that his character should be killed off. 
"I had a couple of light-hearted conversations with some of the producers offering my dramatic, absurd, farfetched versions of his exit," he told Radio Times. "I wanted Sidney to be the victim of a gruesome murder and then the new vicar would have to investigate the crime."
Tom Britteny will replace Norton on 'Grantchester' 
Norton is still around for the first part of Grantchester Season 4. But midway through the season, he'll depart, with new cast member Tom Britteny taking over the duties of ministering to the Grantchester faithful — and solving the village's various crimes, with the help of detective Geordie Keating (Robson Green). 
Britteny (who viewers may recognize from UnReal and Outlander) plays Will Davenport, the rebellious younger vicar with a dark past who takes over from Sidney Chambers. The actor knows that fans will miss Norton's character, but he says he hopes they embrace the change. He told the Arizona Republic that having both characters appear side-by-side in the season's first episode will ease the transition. 
"I'm so happy the writer handled it in that way," Brittney said. "People really love James Norton. You don't want it to be: 'OK, today the guy you love is gone, so get used to this new guy.' That could have gone badly."
Grantchester Season 4 premieres July 14 at 9/8c. 
Check out Showbiz Cheat Sheet on Facebook!