'The Great British Baking Show': This Is Who Actually Makes the Demo Bakes on the Series
The 2020 season of The Great British Baking Show has arrived on Netflix to save us from the continued perils of quarantine. Though we have been thrilled to be introduced to new bakers and see judges Paul Hollywood and Prue Leith again, we also have some major questions this year.
With the entire cast and crew in quarantine, who is making the demo bakes on the series? While it appears that Hollywood and Leith have a role in choosing the bakes for the technical challenge, we doubt they are getting their hands dirty every day.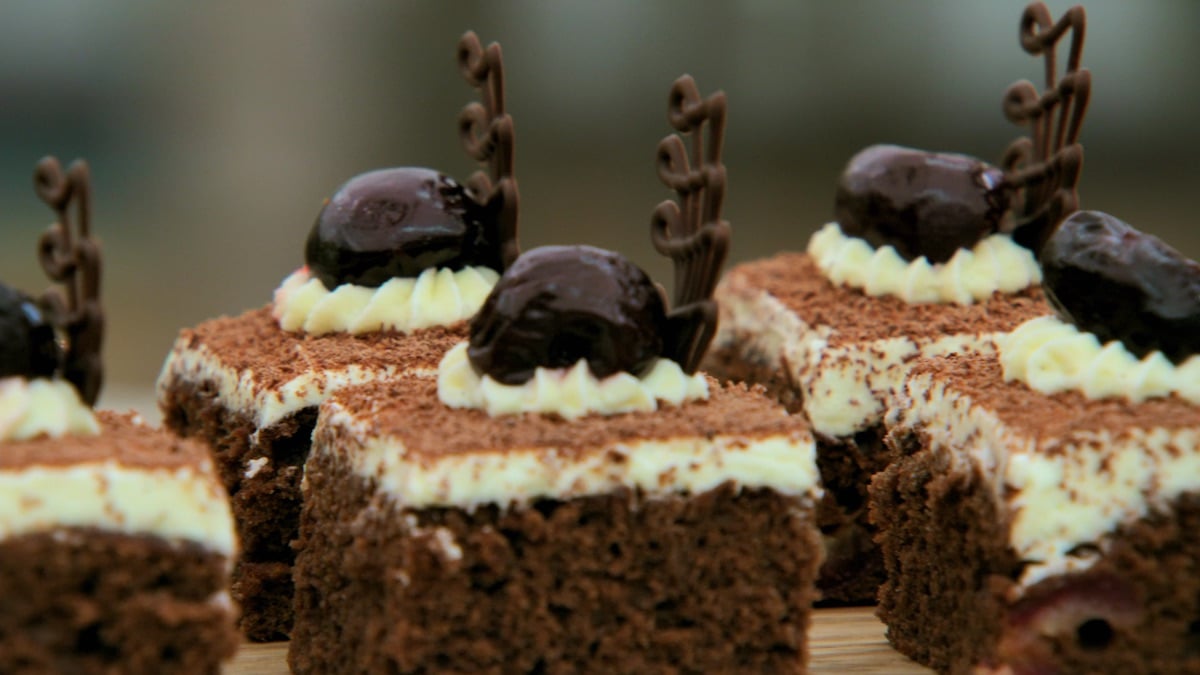 There's a reason 'The Great British Baking Show' is filmed in a white tent
Even amid this year's quarantined version of The Great British Baking Show, the series is still filmed in a white tent. This has been the setting since the series first debuted a decade ago.
 Mashed has reported that executive producer Anne Beattie was adamant about having a certain soothing vibe and aesthetic for the series. She chose a "village fete" theme which looks great, but the poor ventilation caused issues well before COVID-19.
Typically, the show is filmed in late spring into summer which can mean scorching conditions that can wreak havoc on a baker's plans.
None of the bakes on 'The Great British Baking Show' are wasted
With so many bakes, intricate designs, and hours of work put into their bakes, we are thrilled to know that none of the contestants' hard work is thrown out or wasted (provided it's edible of course.) The show's chief home economist, Faenia Moore, told BBC Good Food,
It all gets eaten, but in a controlled way. It's important for the bakers to eat what they've slaved over, so after each challenge, I make up a 'baker's basket' to go to their lunchroom. Then any leftovers go to the crew lunch. Everyone gets quite excited so you have to say: 'Step back, we need to do this in an orderly fashion.'
In fact, Baking Show newcomer, Matt Lucas ate so many bakes on his first day of filming the 2020 season that he got sick.
This is who makes the demo baking on the series
In each episode, either Hollywood and Leith choose an impossible creation for the contestants to make for their technical challenge. Though the creations might be favorites of the famed judges, they don't actually toil away in a kitchen to create them.
"With a lot of these things it's years since I baked them, but I just love them and it's quite fun," Leith revealed in 2018 via Radio Times. "I quite often bake things after the show because I love it. I'll get a recipe off one of the bakers and go and bake it."
Instead, some behind the scenes bakers craft the technical demos for the judges to indulge in. "Mary and Paul have never made a single cake in the tent," an insider told The Sun. "Paul in particular often talks about what 'we' have done, so it will come as a shock to fans."
Love Productions who helps bring the Baking Show to air confirmed this by saying, "No, Paul and Mary don't make the cakes. They never have. They are baked on the day and Paul and Mary could never do that."