'Green Acres': The Actors Behind Mr. and Mrs. Douglas Were Buried Just Feet From Each Other
Some actors have great on-screen chemistry. One iconic example was the ease and friendliness between Eva Gabor and Eddie Albert on the TV show Green Acres. Gabor and Albert played the married pair Lisa and Oliver Douglas on the famed series and fans loved watching the two over the years. The pair's friendship and love for each other extended into real life, too.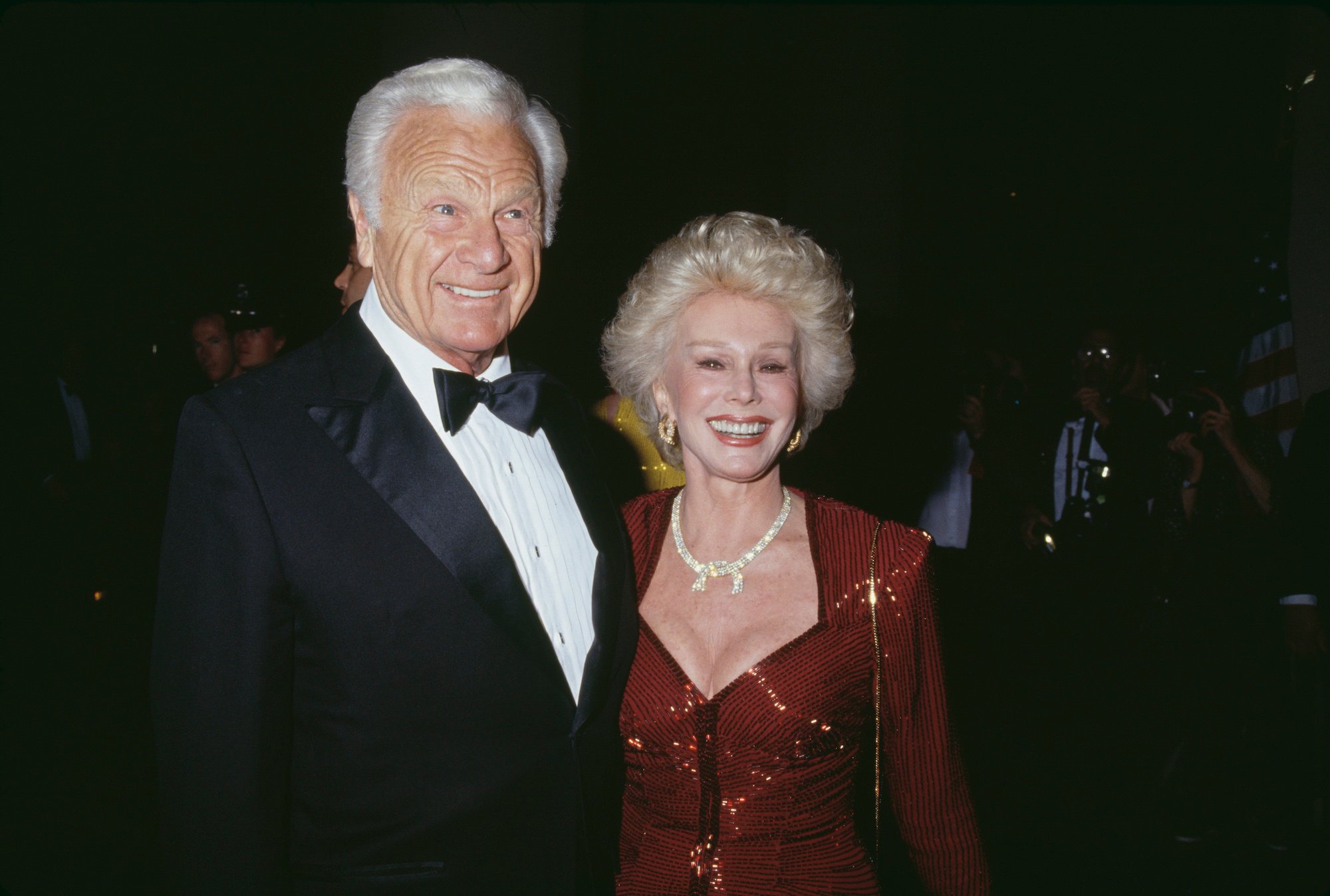 The Douglas family were the stars of 'Green Acres'
Gabor and Albert played married couple Oliver Wendell Douglas and Lisa Douglas on the TV show. The comedy aired on CBS from 1965 until 1971 and has one of the catchiest theme songs of all time. Longing for a simpler life, the Douglases moved from New York City to rural Hooterville. Green Acres was a spinoff of the hit show Petticoat Junction. The show was eventually canceled with CBS' 'rural purge', where they eliminated shows focusing on rural life from the network, including Petticoat Junction and The Beverly Hillbillies.
Both Eva Gabor and Eddie Albert had long acting careers
Albert worked for decades in the entertainment industry: first as a trapeze artist, then as a radio actor, stage actor, in feature films and on TV. In fact, Albert had been on TV since the medium's earliest days. According to IMDb, in 1936 Albert participated in a very early, experimental private TV show that was orchestrated by RCA and NBC. Because of the primitive technology at the time, Albert had to wear green-tinted make-up and purple-tinted lipstick during filming, in order for his image on the TV set to look normal. 
IMDb reported that Gabor was also in Hollywood by the 1930s. Gabor starred in shows like Petticoat Junction, The Beverly Hillbillies, and The Love Boat. She would eventually get her big break in the 1950s, starring alongside stars like Elizabeth Taylor and landing her own talk show. By the time Gabor and Albert were on Green Acres, they were bona fide celebrities. 
Were Eva Gabor and Eddie Albert more than friends?
RELATED: 'Green Acres': Elvis Presley's Manager Inspired 1 Main Character
We know that Gabor and Albert were never married in real life, but did they share more than a platonic friendship? While they may have shared on-screen chemistry, that was all. There's no real proof that the two were anything more than just close friends.
According to IMDb, Gabor was married to Richard Brown while Green Acres was being filmed. Throughout her life, Gabor would be married and divorced five times. Albert was also married at the time. He and his wife Margo were married for 39 years until she died.
In a 1970 interview with CBC, Gabor and Albert are clearly at ease with one another. In this interview, Gabor says she's known Albert since coming to America and that she knows his wife Margo and their children and that they are "Very, very close. Good friends." Gabor also points out that because of Green Acres' filming schedule, she and Albert spend more time together than they do with their real-life spouses.
Eva Gabor and Eddie Albert are buried near each other in L.A.
RELATED: These Are the Most Beautiful Cemeteries Where Presidents Are Buried (and Where Donald Trump Wants to Be Laid to Rest)
Gabor carried warm thoughts of the show and Albert throughout her life. When she died in 1995, The Baltimore Sun reported that Gabor said the show was, "the best six years of my life. I adored every minute of it." Gabor was 74 when she died, the result of pneumonia and respiratory failure.  Albert was said to be devastated after Gabor's death. 
Albert died in 2005 at the age of 99, outliving both Gabor and his wife Margo. Wide Open Country reported that the Alberts and Gabor are buried just feet apart. Their final resting places are at Westwood Village Memorial Park Cemetery in Los Angeles, California. 
According to Find a Grave, Gabor is buried by herself. Her headstone reads, "You are in our hearts forever." The Alberts's nearby plot is also marked with a headstone that displays their names, birth and death dates, and a rose carving.