Greg Daniels Has a Huge Net Worth Thanks to 'The Office' and Other Hits
If it's one thing Greg Daniels knows about, it's great TV. Having won five Emmy awards, Daniels has made a name for himself writing, producing, and directing some of the most loved shows on television. Because of his continued success, Daniels has racked up a rather impressive net worth. But just how much is The Office creator worth, and how did he accrue such success?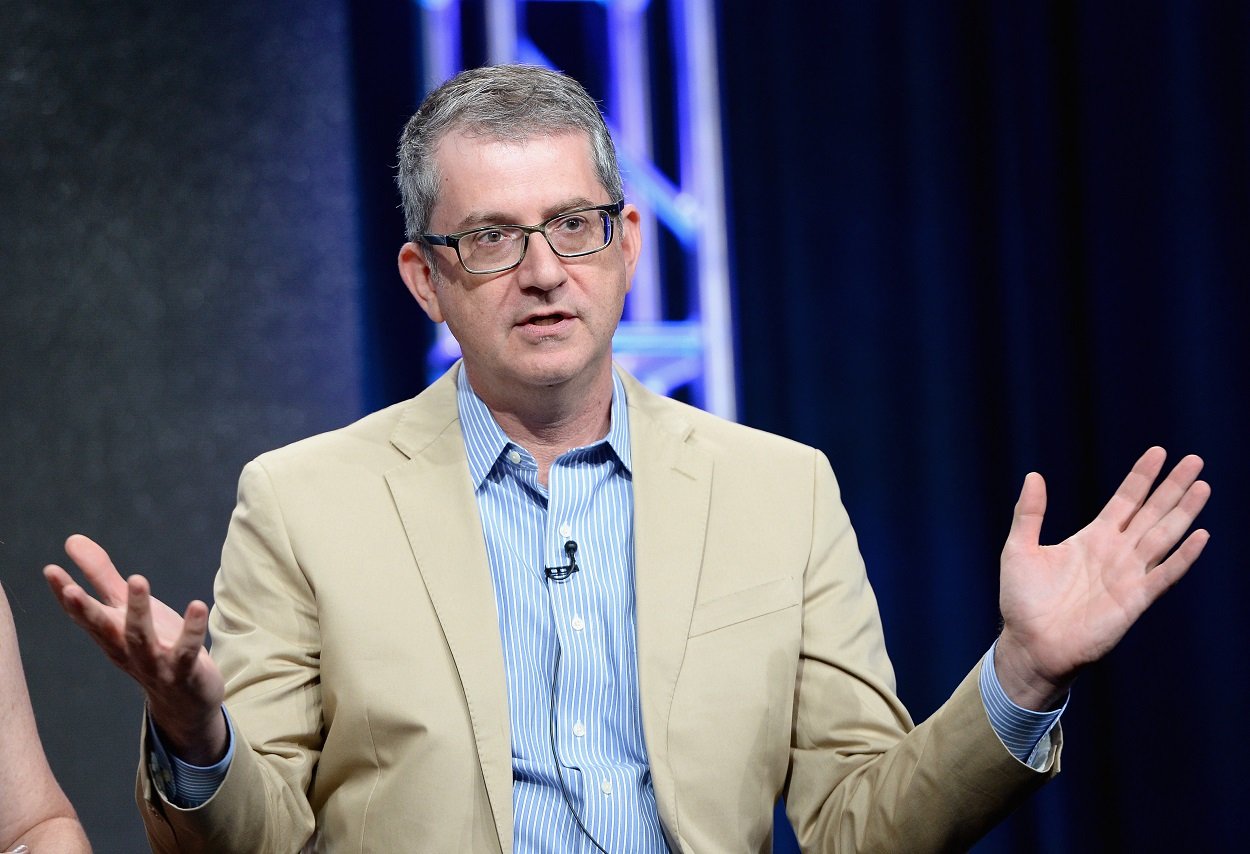 Daniels' education no doubt played a role in his success. He attended high school at the prestigious boarding school Phillips Exeter Academy before attending Harvard University. While at Harvard, Daniels began flexing his skills by writing for The Harvard Lampoon. Shortly after graduating, he received his very first writing credits for Not Necessarily the News. Unfortunately, he was let go after just 8 episodes due to budget cuts.
Greg Daniels won his first Emmy for writing episodes for 'Saturday Night Live'
Though being laid off is never fun, this may have been the best thing for Daniels' career and his net worth. Shortly after being laid off, he met Lorne Michaels and was given a three week writing trial period for Saturday Night Live. The trial quickly turned into a full-time position and Daniels stayed on staff for three years and even earned his first Emmy before leaving the show in 1990.
'The Simpsons', 'King of The Hill', and becoming a respected producer
After departing from SNL, Daniels wrote for multiple TV series and TV movies. Among the most notable were The Simpsons, which he joined in Season 5 and also produced 25 episodes, and King of the Hill, which Daniels wrote for and co-created with Mike Judge. Despite the success that the writer accrued up until this point, the biggest wins of Daniels' career were still yet to come.
Daniels began directing after developing 'The Office' for the U.S.
When Daniels made the choice to develop the British version of The Office for American TV, he likely had no idea the impact the show would have. Though the series wasn't super successful in early days, it eventually found its stride. Now, 16 years after the show premiered, it is more popular than ever before. In fact, The Office was the most streamed show in 2019 and 2020. While working on The Office, Daniels also had the opportunity to flex other skills. He added director to his resume and directed 13 episodes of the hit show.
The writer partners with Michael Schur for 'Parks and Recreation'
When The Office wrapped, Daniels partnered with fellow Office alum, Michael Schur, to create yet another successful show, Parks and Recreation. Like The Office, the show struggled in its early years but eventually found its voice and became highly successful in its own right. Again, Daniels served as a creator, director, producer, and writer for the show at some point or another.
Daniels further increased his net worth with 'Upload' and 'Space Force'
In recent times, Daniels has found success with Upload, and Space Force, two TV series, the latter featuring Office alum, Steve Carell in the lead role. Clearly, Daniels has found continued success in Hollywood and his net worth reflects this. But just how much is the writer worth these days? According to Celebrity Net Worth, Daniels is worth a whopping $50 million. Unlike Michael Scott, the infamous character he helped create, Daniels won't be "declaring bankruptcy" anytime soon.