'Grey's Anatomy': Amelia Rejected Link's Marriage Proposal to Protect Him, Fan Theory Suggests
Grey's Anatomy, as one of the longest-running and most successful medical dramas of all time, is a show that has tackled many tough issues over the years.
From divorce and abortion to amnesia and child loss, fans have seen many troubling storylines over the years. However, the recent plotline involving Amelia and her addiction might be one of the toughest and most heart-wrenching yet. Amelia Shepherd is a character who has appeared in several shows in the Grey's Anatomy universe, including Private Practice, and her struggles have been well-documented. It is her longstanding battle with addiction, in fact, that has given birth to an interesting fan theory, which could explain why Amelia rejected Link's recent marriage proposal. 
Amelia has a long history of addiction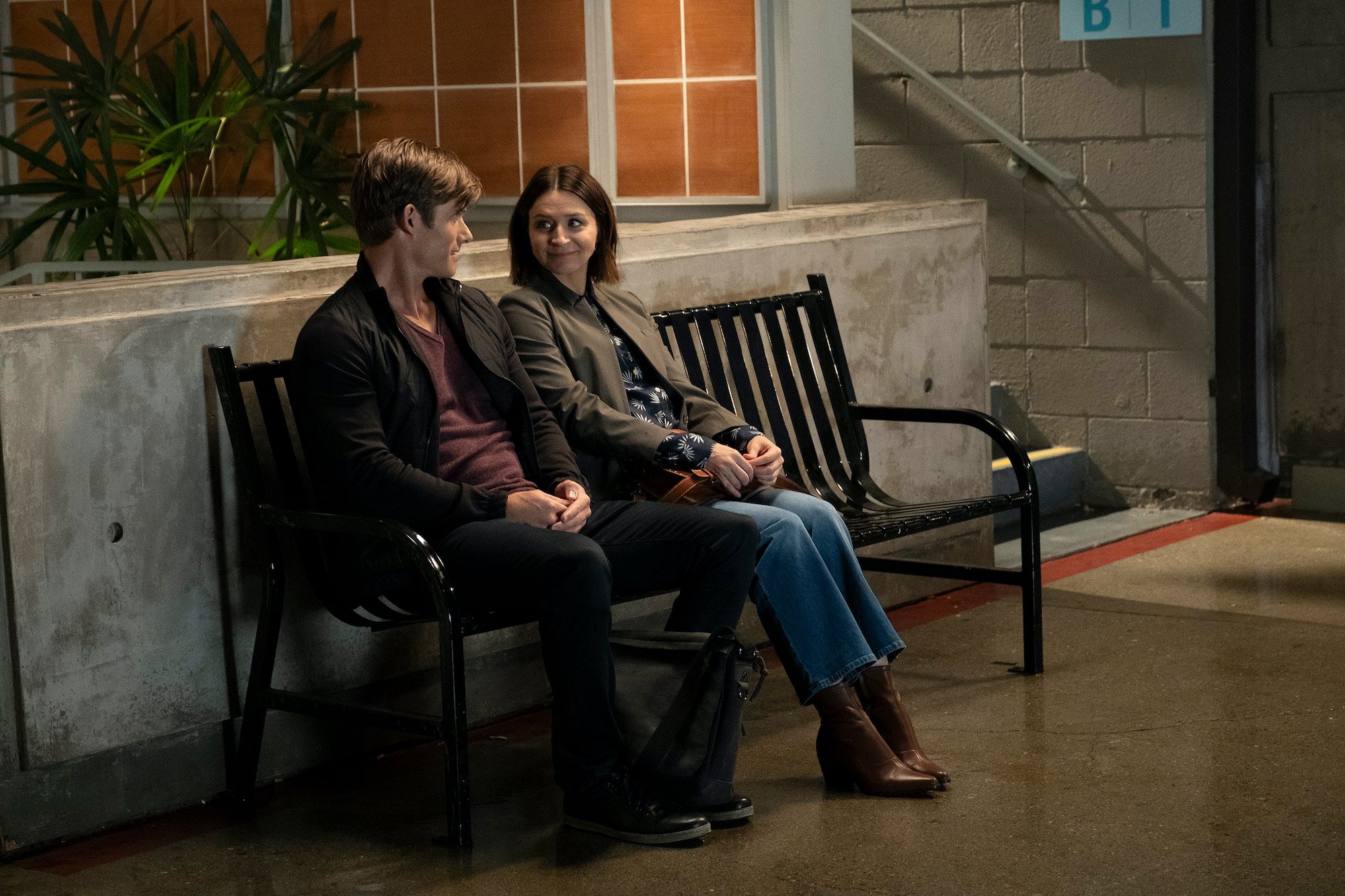 Amelia Shepherd is a character who first appeared in the series Private Practice, and although her sunny personality endeared her to fans, she has not had an easy journey. Over the course of her time on Private Practice, Amelia struggled with multiple addictions. First, she dealt with a crippling alcoholism problem, eventually switching over to pills, and finally, becoming hooked on heroin.
By the time Amelia Shepherd made the move to Grey's Anatomy, becoming a part of the regular cast, she had left most of her problems with addiction behind her. Still, the pain that her drug use caused her has never quite left her, and she has been able to turn to her experience with addiction in order to help and guide other characters in Grey's Anatomy over the course of the past season.
Fans discuss why Amelia rejected Link's marriage proposal
While Amelia hasn't reverted to hard drug use, recent episodes have shown that she has been struggling with the temptation to relapse — especially in the wake of the COVID-19 pandemic. Fans on Reddit have been speculating that Amelia's urges could be why she made the shocking decision to reject Link's recent marriage proposal.
"i think at any other point in time, amelia wouldve been ready to marry link. but due to the pandemic, she's experiencing the urge to relapse and she isn't coping well. therefore, she doesn't want to drag Link (and another child) into the mess," one poster noted, going on to detail how "she even said to link "i'm wired for self destruction," meaning that she knows she's a ticking time bomb and is seriously close to relapsing. she isn't being selfish by not wanting to marry link, she's trying to protect him and scout. this makes me even more worried for her." Another fan wrote that "Amelia has been very self aware of her addiction and her urges to fall back on that. I think so too that her saying no and not wanting any more kids is just her way of protecting her family because she knows she can't make Link really understand what she's going through."
Could Link and Jo get together in Season 18 of 'Grey's Anatomy'?
While Amelia's ongoing addiction issues could be one reason why she rejected Link, some fans also think that it could be a way of setting up a romance between Link and Jo. In the same Reddit thread, one fan wrote "I think the writers just decided they want him to be with Jo now that she's single." Still, not everyone is on board with that theory – one fan even noted that "it just doesn't make sense why theyd make amelia & link have scout just for link to end up with jo."
Ultimately, it's anyone's guess what twists and turns Amelia's storyline could take. Stay tuned to Showbiz Cheat Sheet for all the latest entertainment news!
RELATED: 'Grey's Anatomy': Ellen Pompeo Hints at the Show's Ending — 'I'm Not Trying to Stay on the Show Forever'