'Grey's Anatomy': April Ending Up With Matthew Made Absolutely No Sense
When the character of April Kepner found her true love in Season 14 of the show, it definitely struck a nerve with long-time fans.
Grey's Anatomy is one of the longest-running medical dramas of all time and has one of the most dedicated fandoms of any television show.
The fans discuss and dissect episodes, character journeys, and speculate about what should and should not happen on a continuous basis — being especially invested in the characters themselves, the heart and soul of Grey's.
When the fans aren't pleased with something that happens in the show, they don't hesitate to talk about it — and when the character of April Kepner found her true love in season fourteen of the show, it definitely struck a nerve.
April Kepner was involved with Jackson Avery for years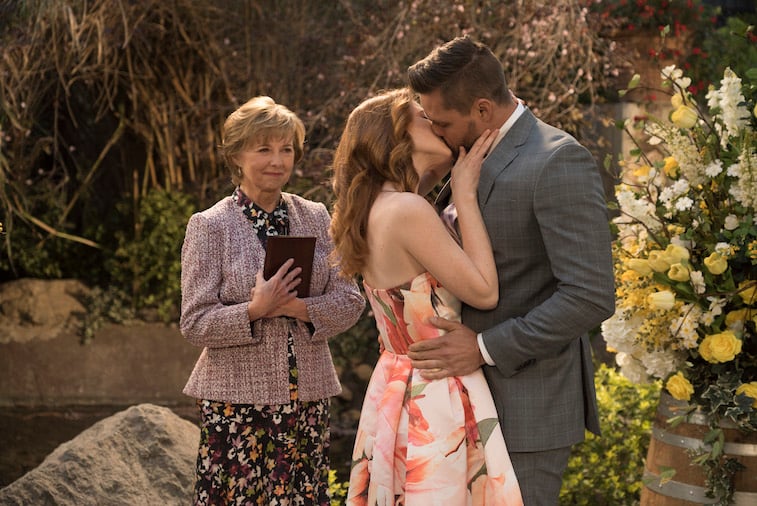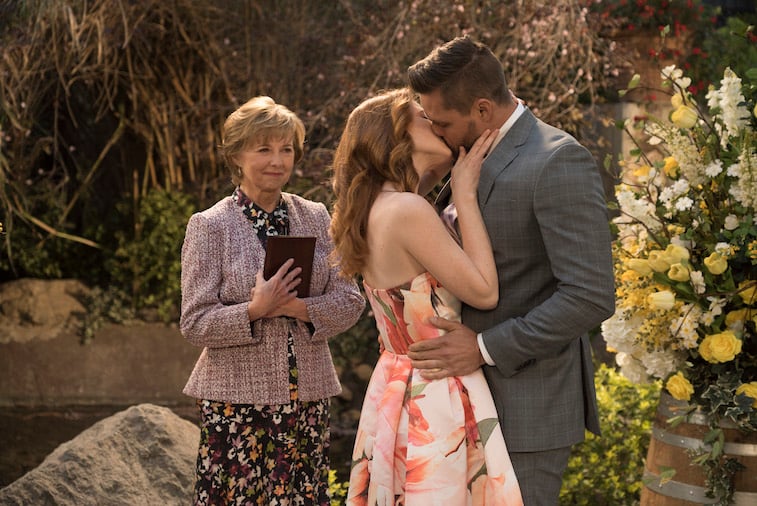 When April Kepner, played by actress Sarah Drew, was introduced in the early seasons of Grey's Anatomy, she was portrayed as a deeply religious, sometimes uptight character. Aside from her early crush on Patrick Dempsey's "McDreamy" character, Kepner wasn't romantically attached to anyone – that is, until she developed feelings for her friend, Jackson Avery.
Their romance got off to a rocky start – after Kepner lost her virginity to Avery, she was so conflicted about what had happened that she kept her distance from Avery for some time.
Eventually, they picked up where they left off, only to break up again. Kepner went on to date a paramedic named Matthew, even getting engaged to him before leaving him at the altar for Jackson Avery.
Avery and Kepner eloped and got pregnant not long after their wedding. Tragically, their baby had a genetic disorder and only lived for a few hours. Following their son's death, Kepner went into crisis and traveled overseas to provide medical care to those in warzones.
Ultimately, Kepner and Avery's relationship got so strained that the two decided to divorce – only to find out that they are pregnant again. The two decide to raise their child as friends, with Kepner going on to act out her grief from her previous trauma through excessive drinking and partying.
April Kepner ended up with Matthew Taylor
In season fourteen, April Kepner was a deeply troubled character who had lost her moral compass and sense of direction. After undergoing a dramatic restoration of her faith through an encounter with a terminal patient, Kepner starts dating Matthew once again.
The two got married shortly after it was revealed that they were dating, and Kepner unceremoniously left the show, ostensibly to join Matthew in providing medical care to underserved communities. 
Fans weren't happy about April Kepner's finale
Thirteen seasons of Kepner and Avery's turbulent romance seem to have made quite an impression on the fanbase. Following the revelation of Kepner's renewed romance with Matthew in season fourteen, fans were outraged. Fans took to social media to display their anger and irritation that Kepner had run off with Matthew rather than her longtime love, Jackson Avery.
Many fans questioned the timing of the marriage revelation, stating that it seemed way too rushed and that writers must have been looking for an easy way to write Kepner off the show. 
Fans on Reddit pointed out that Jackson Avery was clearly still in love with April, and that the romance with Matthew was a total misfire on the part of the showrunners. Grey's Anatomy showrunners have been accused in the past of allowing character development to fall to the wayside in favor of dramatic plot twists — and this could be a prime example of that.
Regardless, Kepner has not yet reappeared on Grey's, but there is a possibility that she could return – after all, fans are hoping for more nostalgia throughout season sixteen.