'Grey's Anatomy': Camilla Luddington Shares How She Felt About the 'Unpredictable' Nature of Jo and Alex's Split
Grey's Anatomy has made plenty of controversial choices when it comes to its characters and their relationships. And many fans are still reeling from Jo (Camilla Luddington) and Alex's (Justin Chambers) split at the end of season 16. Although fans knew Chambers was leaving the ABC medical drama, they didn't expect Alex to forego his relationship so abruptly. However, that element of the break-up is precisely what Luddington appreciates about it.
Justin Chambers left 'Grey's Anatomy' in season 16
Justin Chambers was one of the original Grey's Anatomy cast members, holding a prominent role on the series for 15 years before parting ways with his character. The actor announced his departure in 2020, explaining in a statement to Deadline that he wanted to explore other avenues of his acting career:
"There's no good time to say goodbye to a show and character that's defined so much of my life for the past 15 years. For some time now, however, I have hoped to diversify my acting roles and career choices. And, as I turn 50, and am blessed with my remarkable, supportive wife, and five wonderful children, now is that time." 
Of course, Chambers' departure left Grey's fans with questions about Alex Karev's fate. The character couldn't easily be written off, especially after developing a seemingly stable relationship with Jo. Many assumed the series would simplify things by killing Alex off. Instead, it took a different — and somewhat unexpected — route to explain his disappearance.
Grey's Anatomy Season 16 ends with Alex returning to his ex-wife in Kansas. He leaves Jo a letter explaining the whole thing, along with signed divorce papers. It's a heartbreaking way to end things, especially for fans who were rooting for the couple. However, it does bring their story to a realistic and relatable close.
Why Camilla Luddington appreciates Jo and Alex's split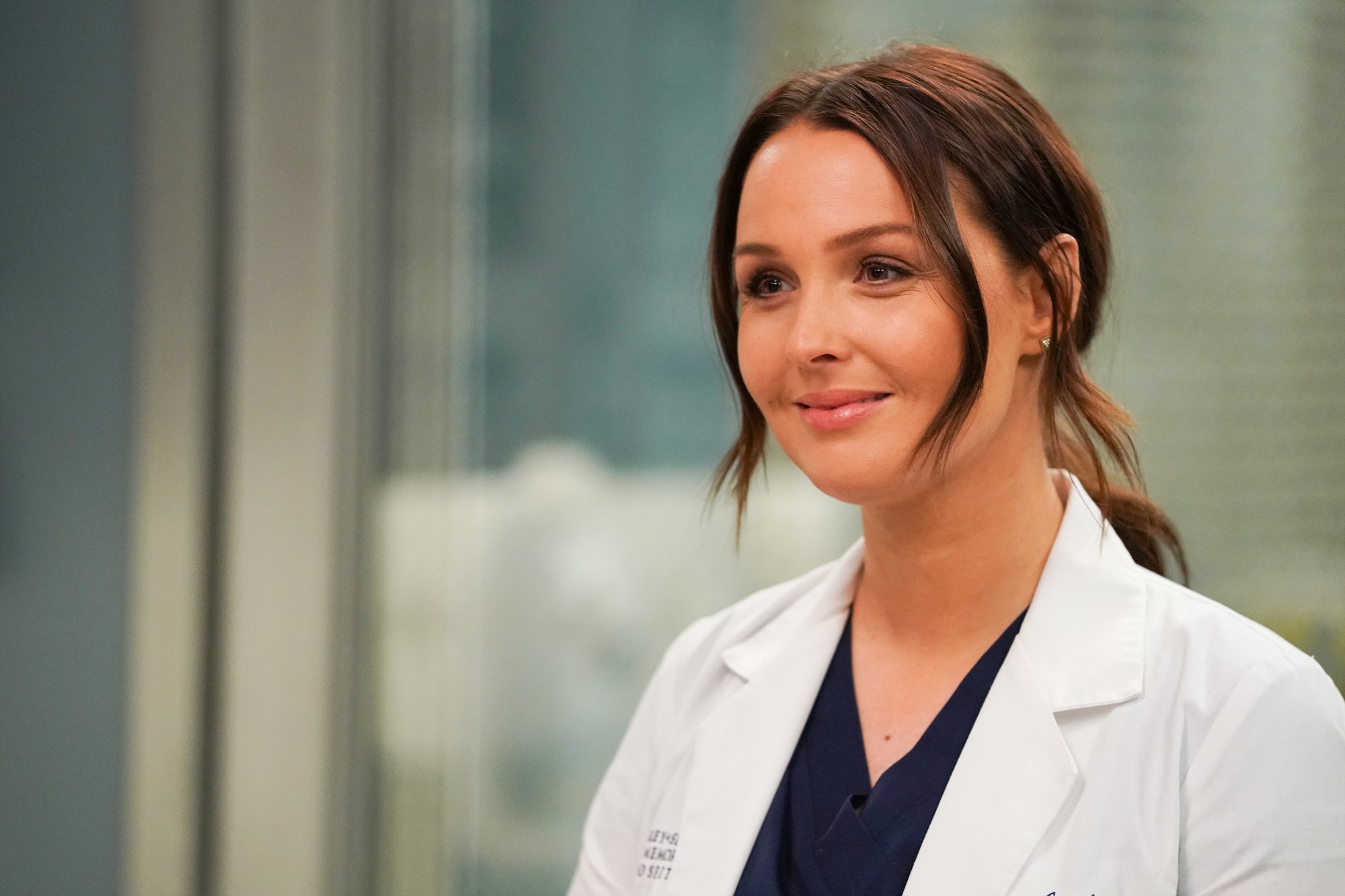 While many Grey's Anatomy fans felt conflicted after Alex and Jo's abrupt split, Luddington believed it was a smart choice. During an interview with Entertainment Weekly, Luddington revealed that she appreciated the sudden nature of the break-up. That's because it aligns with what so many people experience in real life:
"Yes, and breakups are really difficult, but what I like about this story is that life is unpredictable like that, and people do leave people, and they do break up, and your original idea of where you think your life is going to go sometimes takes a hard left turn. There's probably a lot of people who watched those seasons where she was left and could maybe relate to a breakup like that and having to reassess what is important."
And the development did give Luddington's character an opportunity to grow. Not only did Jo learn to live without Alex, but she explored other callings — including motherhood.
Camilla Luddington is on a new journey in 'Grey's Anatomy'
Following Jo and Alex's divorce, Luddington got to explore a new side to her character. Grey's Anatomy Season 17 sees Jo pursuing motherhood by trying to adopt the baby of one of her late patients. That in itself is an obstacle, and it's the first of many Jo faces. Once she successfully adopts Luna, Jo spends Grey's Anatomy Season 18 learning the ropes of motherhood.
As it turns out, caring for babies might be Jo's calling. Luddington is glad her character is finding joy in Luna and the babies at Grey Sloan Memorial Hospital. She told EW:
"I was happy she did get to become a mom, and I think it really influenced her wanting to be an OB and deliver babies. This part of her journey with [her new child] Luna, I love it so much for her. It's crazy and she's tired, but I think she's finding so much joy every day in being a mom."
It seems Chambers' departure benefited both Jo and Luddington. The Grey's star gets to embrace new acting challenges, while her character got a growth journey no one expected. That won't satisfy all fans when it comes to her divisive divorce — but it does at least offer closure.