'Grey's Anatomy': Ellen Pompeo Casually Agreed to Series Pilot to 'Make Some Money'
Grey's Anatomy is one of the most popular television shows of all time, an ensemble medical drama that has served as a career launchpad for actors such as Katherine Heigl, Eric Dane, Patrick Dempsey, and Kate Walsh. The show, which often deals with complex issues of love and loss, first premiered on television in 2005 and is still going strong.
Although the show is an ensemble, one actress has remained constant through every season of the hit show — Ellen Pompeo, who has, thanks to her association with Grey's Anatomy, become one of the highest-paid and most popular performers on television. Still, there was a time when Pompeo wasn't sure whether the show would be a hit, or even receive any viewers at all. 
'Grey's Anatomy' is a record-breaking medical drama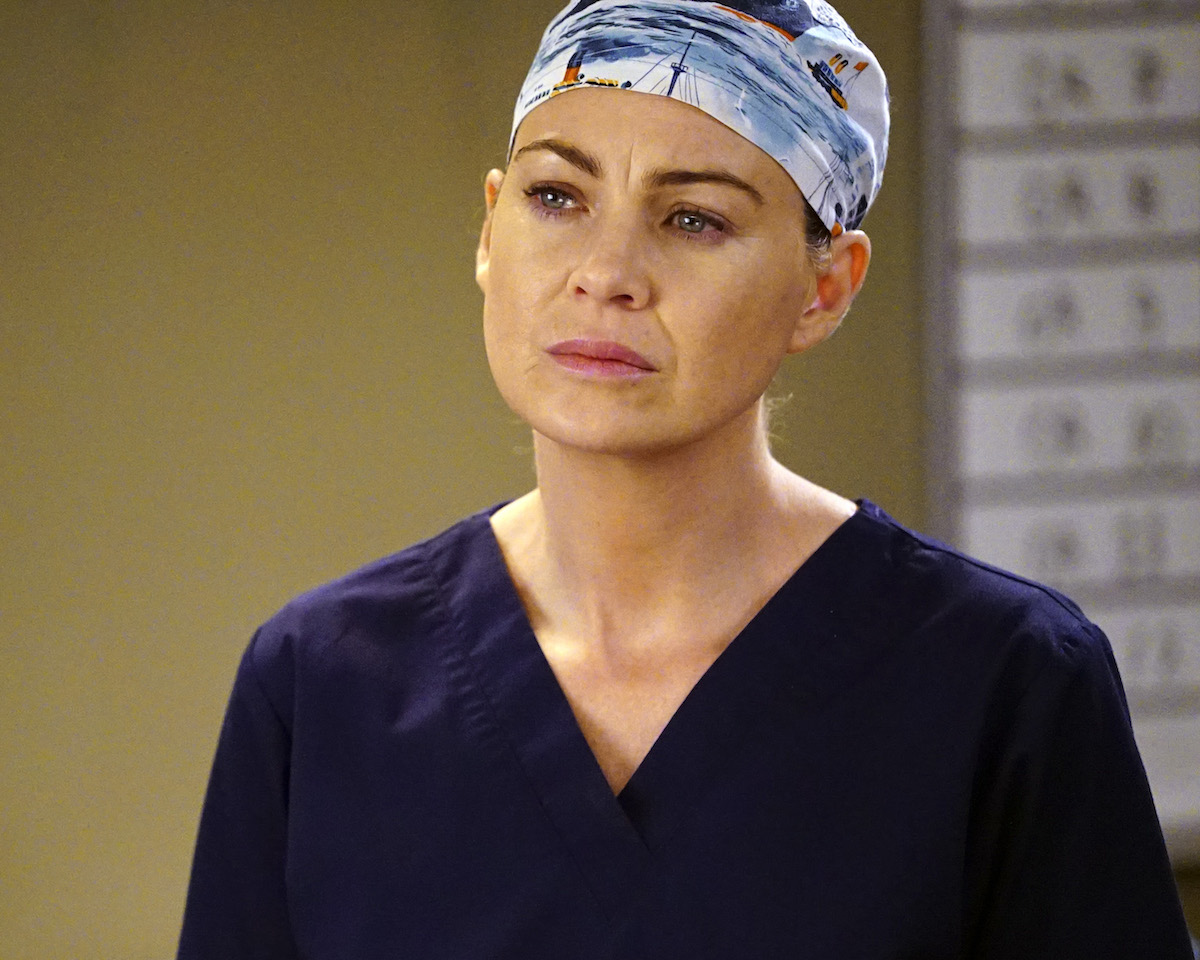 RELATED: What 'Grey's Anatomy' Star Ellen Pompeo Really Thinks of MerLuca
Grey's Anatomy follows the staff and residents of a fictional Seattle-based hospital. Although they deal with many trials and tribulations, the staff, including the hardworking doctors and surgeons, are always able to bring it back around to what really matters: their patients. Over the years, Grey's Anatomy has dealt with many serious issues, including rape, death, and infant loss.
Grey's Anatomy has received major critical acclaim and has earned especially high marks for the writing and acting. While some critics and fans have slammed the show for being overly sentimental, fans love the series — and have remained devoted to the show and the characters for over fifteen years. A ratings juggernaut, Grey's Anatomy will likely be around for years to come.
Who does Ellen Pompeo play on 'Grey's Anatomy'?
RELATED: 'Grey's Anatomy': Why Ellen Pompeo Cannot Pick a Favorite Episode
Pompeo plays Dr. Meredith Grey on Grey's Anatomy, a role that she has inhabited since 2005. When she first took on the part, Pompeo was known for her work in a range of television movies and shows but wasn't a major Hollywood star.
All of that changed after the first few seasons of Grey's Anatomy. Critics and fans praised her work, applauding Pompeo for bringing gravity and realism to the role of Meredith Grey.
Over the years, Pompeo has become closely intertwined with her character, and even as her star has risen in Hollywood, she has remained committed to portraying Dr. Grey in the popular series. These days, Pompeo is one of the highest-paid television actresses, and although she won't be on Grey's Anatomy forever, she has carved out a place in television history that is all her own.
Ellen Pompeo didn't originally think that 'Grey's Anatomy' would take off
RELATED: Ellen Pompeo: This Is How Much Money She Makes From 'Grey's Anatomy'
Although Pompeo has become a major star thanks to Grey's Anatomy, when she originally prepared to star in the series, she had no idea what to expect. As the actress revealed in a 2016 interview with Backstage, she didn't even audition for the role of Meredith. "I didn't audition for Meredith Grey; I was offered the part by Shonda and the network. Shonda Rhimes wasn't really "Shonda Rhimes" at the time. It wasn't a big deal—it was just another pilot."
Pompeo went on to describe how "I was meeting with a lot of studio people and directors after that movie, and then this opportunity came from that. My agent said, "Just do the pilot and make some money—these things never go." And then 12 years later… yup!"
While Pompeo might never have predicted the fame and fortune that she would receive from Grey's Anatomy, the serendipitous opportunity only goes to show that in Hollywood, anything at all is possible.