'Grey's Anatomy': Does Ellen Pompeo Have an Emmy Award?
Grey's Anatomy star Ellen Pompeo (Meredith Grey) will be presenting at the 2021 Emmy Awards ceremony on Sunday, Sept. 19, and many fans are excited to watch her shine ahead of the season 18 premiere. But does Pompeo have any Emmy Award wins or nominations? Here's a rundown of the actor's accolades for the ABC medical drama.
'Grey's Anatomy' star Ellen Pompeo has never won or been nominated for an Emmy Award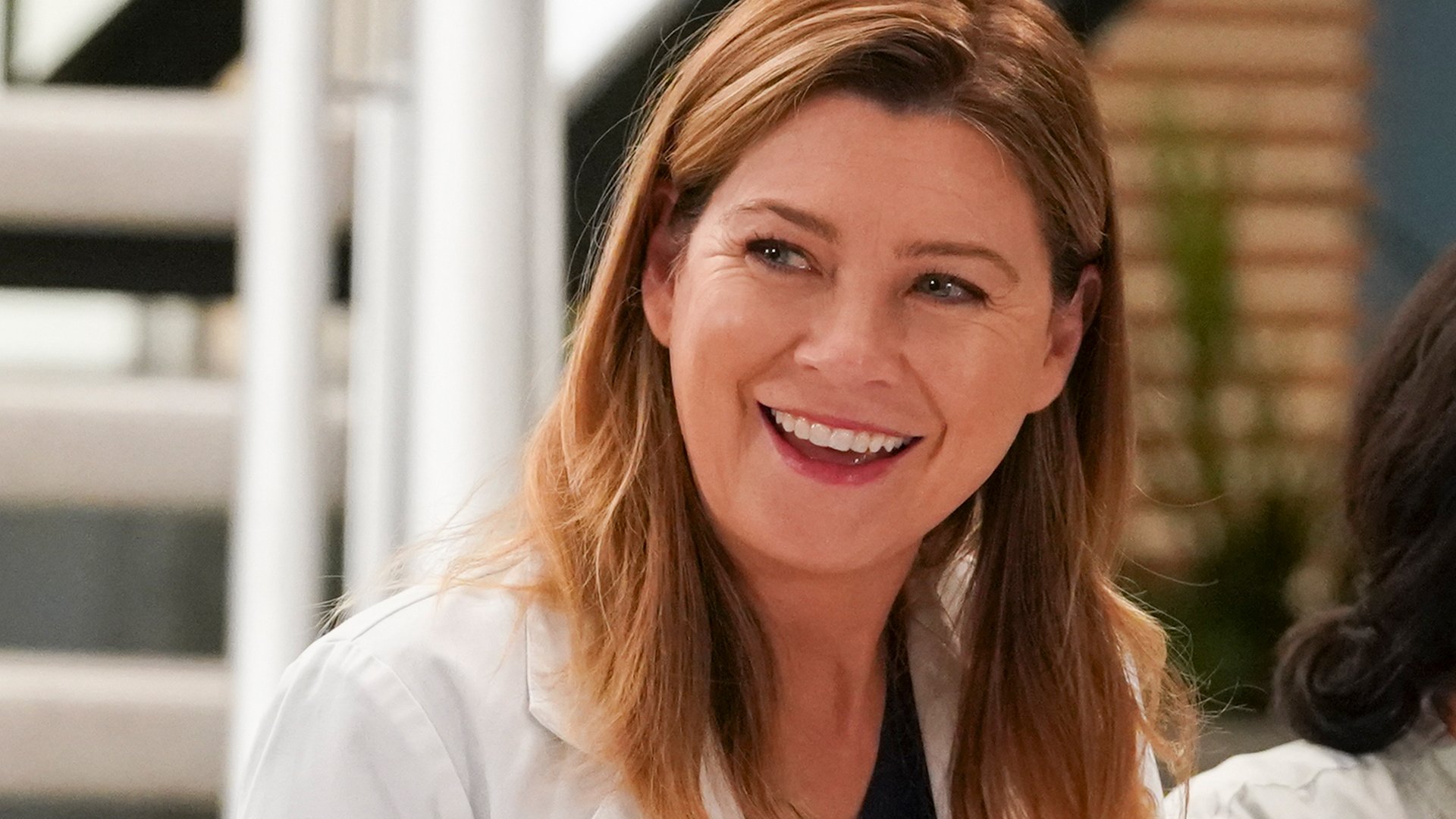 RELATED: 'Grey's Anatomy': Ellen Pompeo Gets Really Honest About Why She Didn't Leave the Show After the First 6 Years
Many Grey's Anatomy fans know there's no show without Pompeo. The actor has played Meredith since the pilot episode in 2005, and the show's current success is undeniable. But even so, Pompeo hasn't won an Emmy Award or received any nominations.
Now, Grey's Anatomy Season 18 will premiere on Thursday, Sept. 30, and there is no end in sight. So Pompeo could win big at the Emmys sometime in the future. But it's possible Pompeo's chances for an Emmy Award in an acting category will dwindle because she recently hinted she might leave the profession after Grey's Anatomy.
"I'm not saying I'll never act again, I very well may, but I'm not super excited about continuing my acting career," Pompeo said on the Ladies First with Laura Brown podcast in August 2021. "The acting, even though I haven't done a million different roles, I feel like I've done it."
She added, "I have no desire to go sit in trailers at 11 o'clock at night and wait to shoot scenes and have ADs knock on my door and tell me when I can eat lunch. You know, it's for the young at heart. It's for the youth."
Has Ellen Pompeo won any awards for 'Grey's Anatomy'?
RELATED: 'Grey's Anatomy': Meredith Grey and Derek Shepherd's Last Scene Hits Harder After Patrick Dempsey's Comments About Ellen Pompeo
While Pompeo hasn't won any Emmys, the actor has received other wins for Grey's Anatomy. Pompeo won Outstanding Performance by an Ensemble in a Drama Series at the Screen Actors Guild in 2007, alongside the rest of the main cast.
The Grey's Anatomy star also earned Best Ensemble in Television in 2006 and Best Actress in a Drama Series in 2007 at the Satellite Awards. Pompeo received a nomination for Best Actress in a Drama TV Series at the 2007 Golden Globe Awards.
Meanwhile, Pompeo nabbed a few People's Choice Awards throughout the years. She earned Favorite TV Drama Actress in 2013 and 2015. Then Pompeo won Female TV Star of the Year in 2020.
How many Emmys has 'Grey's Anatomy' won?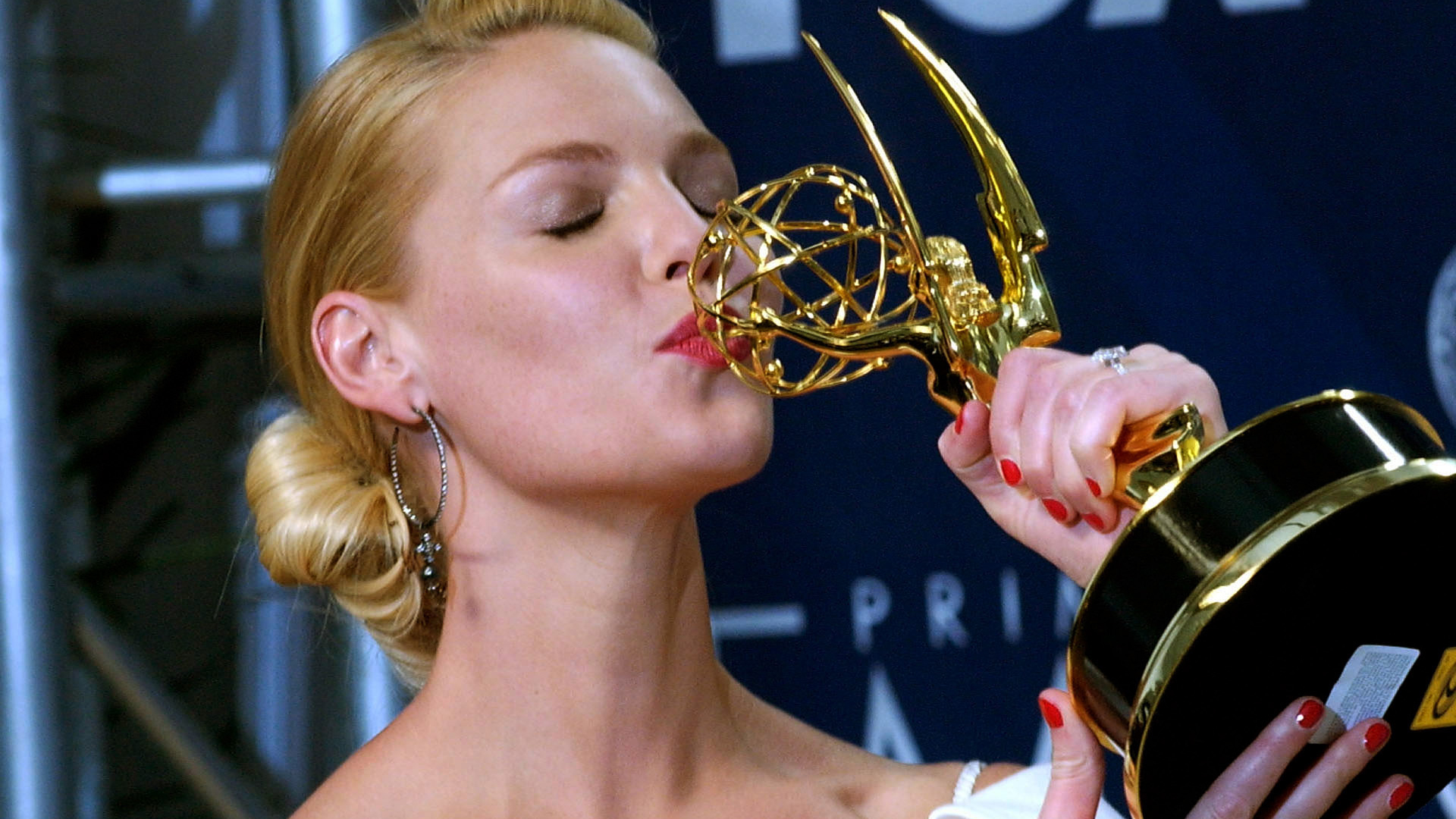 RELATED: 'Grey's Anatomy': Sandra Oh 'Walked Away' From the Show Before She Was Cast and It Was a Total Cristina Yang Move
According to IMDb, Grey's Anatomy won four Emmy Awards. The Emmys website also claims the ABC medical drama received 39 nominations. Notable cast members and guest stars, including Sandra Oh (Cristina Yang), Chandra Wilson (Miranda Bailey), T.R. Knight (George O'Malley), Kyle Chandler (Dylan Young), and Kate Burton (Ellis Grey) have all been nominated without a win. 
Katherine Heigl (Izzie Stevens), who won Outstanding Supporting Actress in a Drama Series at the 2007 Emmys, is the only main Grey's Anatomy cast member to win an Emmy Award. Loretta Devine (Adele Webber) also won Outstanding Guest Actress in a Drama Series in 2011. Meanwhile, Grey's Anatomy earned Outstanding Casting for a Drama Series in 2006 and Outstanding Makeup for a Single-Camera Series (Non-Prosthetic) in 2010.
The Grey's Anatomy Season 18 and Station 19 Season 5 crossover premiere event will be released on Thursday, Sept. 30, 2021.