'Grey's Anatomy Fans Are Disappointed This Character Has Become Totally Useless
At this point, Grey's Anatomy has been on the air for over a decade. Sixteen seasons in, only four members of the show's original cast remain.
To compensate for the notable exits of beloved characters over the years, plenty of new faces have become familiar to fans who tune into the show regularly.
So it only makes sense that seeing some of those faces slowly fade away — only to watch them reappear as devices to move an episode's plot forward before disappearing again — frustrates fans more than boring, repetitive storylines.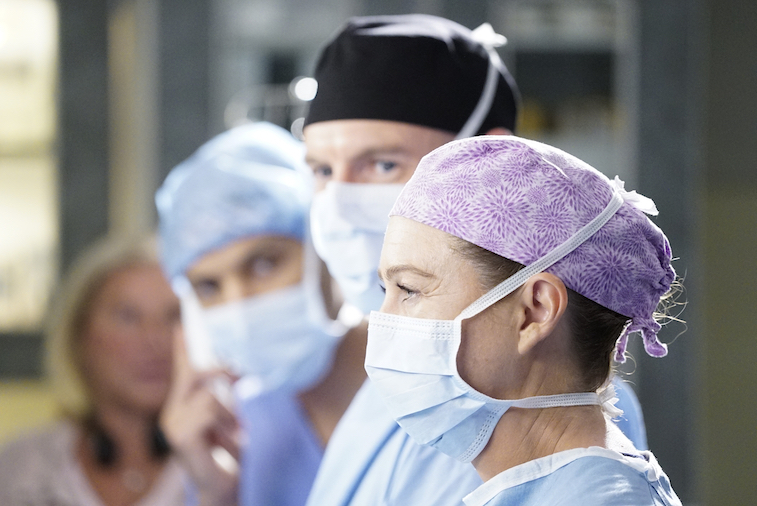 'Grey's Anatomy' fans miss Carina DeLuca
Dr. Carina DeLuca, played by Stefania Spampinato, strode confidently onto the set of Grey's Anatomy in Season 14.
The arrival of this Italian older sister of Andrew DeLuca was highly anticipated by fans. Her beauty and Italian temperament did not disappoint. The sibling rivalry hinted at the drama played out between Derek Shepherd and his sister, Amelia.
Then there was her specialty, researching the female orgasm. Little brother Andrew was not comfortable with that. 
Fans soon learned that Carina is attracted to both men and women, and her first love interest is Arizona. Andrew discovers his sister's Seattle arrival when he finds Carina making out with his roommate.
Potential plot twists were numerous, varied, exciting, and unexpected. Carina's romance with Arizona sizzled in brief scenes tucked into all of the other plots weaving around the hospital. The romance fizzled when Arizona's daughter arrived and she had less time for Carina.
A steamy scene between Owen and Carina solidified the split, although it continued to steam around the edges. Fans were led to believe that Carina and Arizona would eventually get their act together. But Arizona moved to New York at the end of the season. 
What happened to Carina?
The show temporarily returned her to Italy In Season 15. She needed to spend time with her father, also a doctor, who was in difficulties caused by mental illness. Carina does not return to the show until midway through the season.
As the season winds down, she is furthered sidelined from the plot.  Carina is embroiled in a family drama, not a love affair. Very little is seen of her medical skills. 
Carina gets a mention toward the end of a TV Fanatic review of Season 15: "Carina is still at GSM (!), and she gave a nice speech about the male G-spot. Carina is at her best when she's spouting off her knowledge and scoffing at all things American. Maybe if she's sticking around, she'll be utilized better."
Is Carina doomed to remain a plot device?
So far in Season 16, Carina intuited Amelia's pregnancy when Amelia approached Carina to propose a threesome. Carina inquires, "Are you here for your pregnancy or just asking for a menage a trois?"
Later, she gives Amelia the sonogram report suggesting her baby is Owen's and not Link's. But where is Carina's personal drama? Is she becoming just a background player preparing to jet back to Italy?
Is Carina preparing to move to Call the Midwife where her OB/GYN skills will be played up? Only time will tell.