'Grey's Anatomy': Some Fans Believe 1 Cast Member Has Been 'Carrying' the Show, and It Isn't Ellen Pompeo
Grey's Anatomy premiered on ABC in March 2005. Since its debut, the medical drama has followed Meredith Grey (Ellen Pompeo) through personal and professional life-altering events.
 Along the way, many fans fell in love with other doctors at Grey Sloan Memorial. In 2021, several viewers said that one actor is the true heart of the series.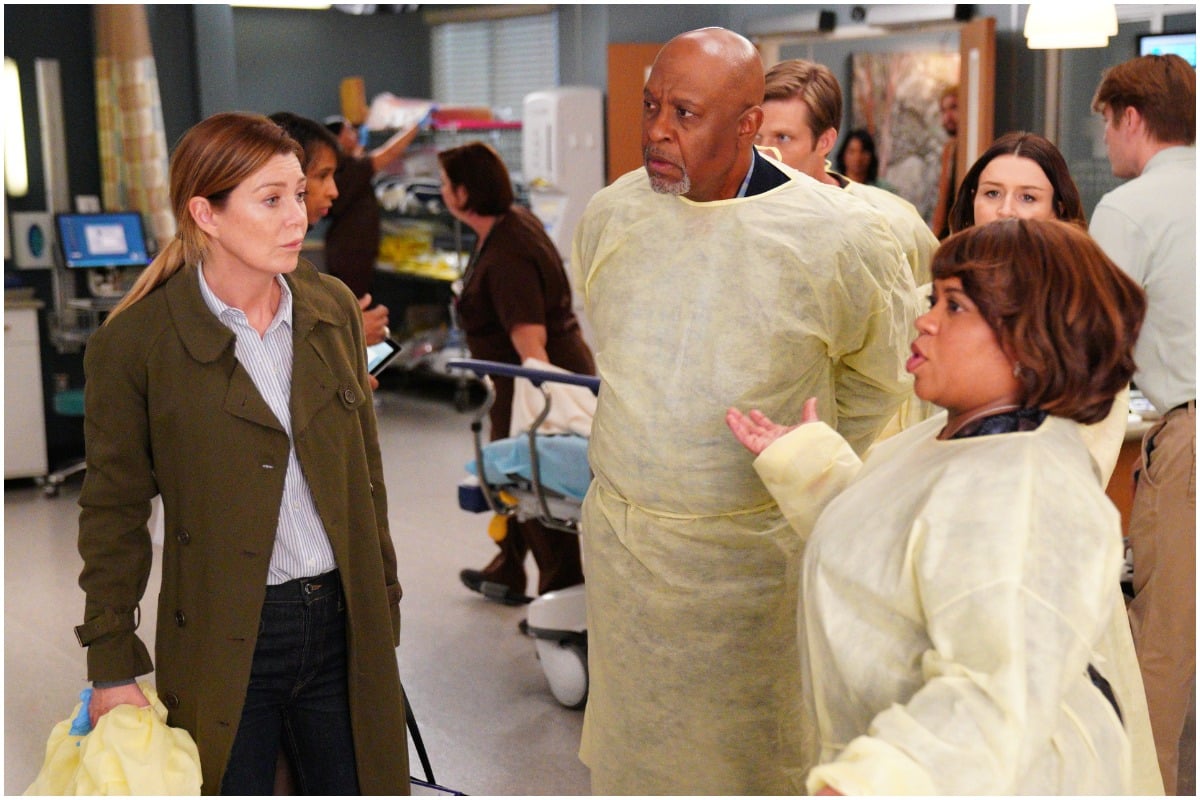 How many original cast members of 'Grey's Anatomy' are left in addition to Ellen Pompeo? 
Pompeo didn't have much TV experience before Grey's Anatomy. The Boston native started her career as a film actor in the '90s and '00s. In 2002, she appeared in Moonlight Mile alongside Jake Gyllenhaal. The role eventually caught ABC's attention, and the network offered her the part of Meredith Grey in Grey's Anatomy. Initially, Pompeo didn't want a television job. However, her agent convinced the actor to shoot the pilot for the money. 
"I was concerned about being on a TV show — you have to sign these contracts for six years," Pompeo told Variety of taking the role. "And at that time, I had only ever done movies." She continued, "So the idea of being on a TV show for six years was a little scary. And my agent said, 'Oh, just do the pilot and make the money. These things never go.'"
Grey's Anatomy soon exceeded Pompeo's expectations. In 2018, Grey's became the longest-running TV drama for ABC. Unfortunately, the medical drama's original cast changed through the years. During season 1, Pompeo starred on the show with several actors, including Patrick Dempsey, who played Meredith's husband, Derek Shepherd. As the show progressed, many prominent cast members such as Sandra Oh, Katherine Heigl, and T.R. Knight left Grey's for other projects. The show's remaining original cast consists of Pompeo, Chandra Wilson, and James Pickens, Jr. 
The one cast member some fans think is 'carrying' 'Grey's Anatomy' instead of Ellen Pompeo
Although Grey's Anatomy primarily follows Meredith's journey, several fans of the series gravitated toward other ensemble cast members. Throughout the show's 17 seasons, viewers watched as the characters developed and took on more responsibilities. 
Like Pompeo, Wilson has been with Grey's Anatomy since season 1. Her character, Dr. Miranda Bailey, went from the chief resident of Seattle Grace hospital to the chief of surgery at Grey Sloan. She also went from a divorced mother of one to marrying her paramour, Ben Warren (James George). 
In March 2021, a Reddit user reposted a meme about Wilson's time on Grey's. After sharing that the show aired 16 years ago, the commenter said the Miranda Bailey actor is the main reason they watch Grey's. 
"Chandra Wilson has officially been carrying Grey's Anatomy for 16 years," the user wrote. "Damn." 
The comment about 'Grey's' star Chandra Wilson had mixed reviews
Following the post from the Reddit user, several Grey's Anatomy fans agreed with the comment. However, others said Bailey's transition to the chief of surgery made her less appealing in later seasons. 
"She's done so much to contribute to the magic of the show and to inspire everyone who watches it!" one user wrote. "Her talent is undeniable :) Chandra is amazing!"
"Ever since she became chief, her characterization has been ruined," another fan declared. "She's done things and said stuff which negates the original Bailey."
"Chandra's portrayal as Bailey has been phenomenal," one user began. "But Bailey as a character started going downhill when she became Chief."
Watch Grey's Anatomy season 17 Thursday nights on ABC.