'Grey's Anatomy': How [Spoiler]'s Surprise Return Was Kept Secret From the Cast
The Grey's Anatomy Season 17 premiere shocked fans in a slew of ways. For starters, McDreamy is back! In dream form, at least.
[SPOILER ALERT: Major spoilers for the Season 17 premiere of Grey's Anatomy ahead.]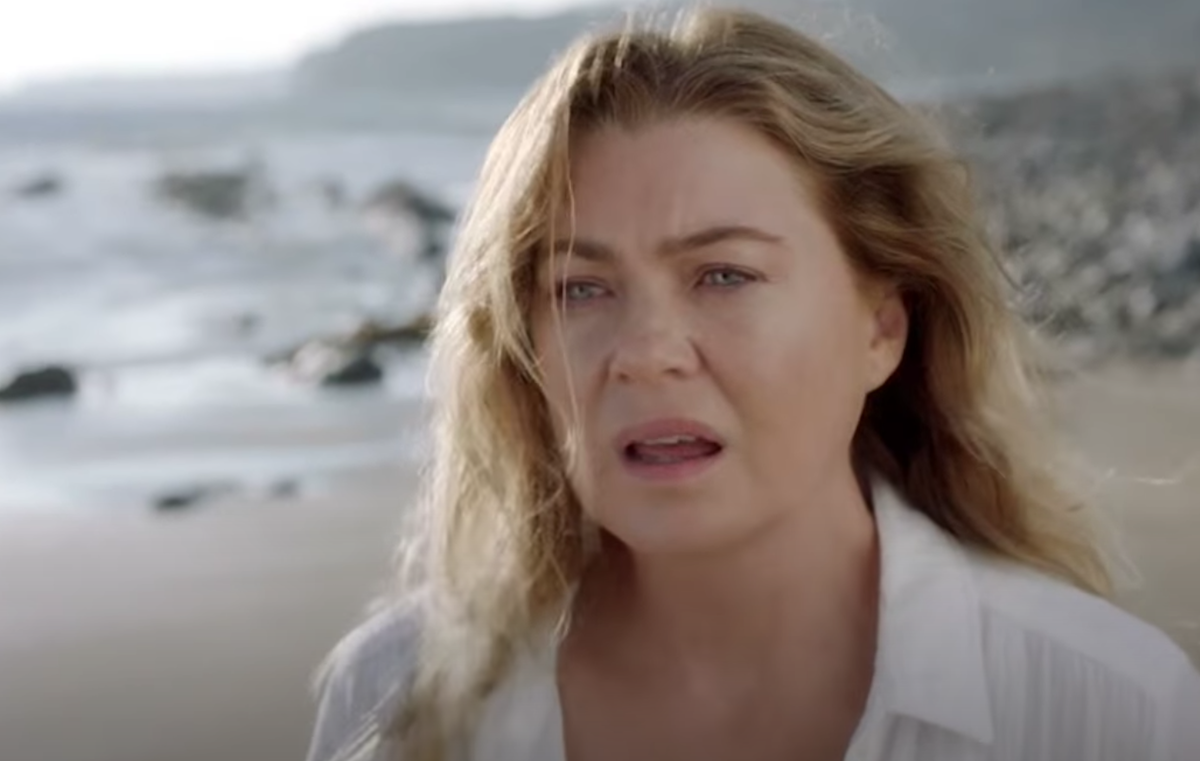 Derek Shepherd returned to 'Grey's Anatomy' in the Season 17 premiere
The two-hour season premiere of the ABC medical drama showed Meredith Grey and her co-workers as they struggled to treat COVID-19 patients. Meredith and the rest of the hospital staff dealt with the frustration of not having enough PPE and the heartbreak of losing so many patients to the virus. Due to extreme exhaustion, Meredith ended up passing out in the Grey Sloan Memorial parking lot. And in a dream sequence, Derek (who tragically died in Season 11 in 2015) returned to her, shocking and delighting fans.
And it wasn't just the fans who were surprised. Dempsey's return to the series was kept a secret from most of the Grey's cast and crew, as well.
RELATED: The 'Grey's Anatomy' Season 17 Trailer Will Make Derek and Meredith Fans Emotional
'Grey's Anatomy' showrunner Krista Vernoff and Ellen Pompeo knew Patrick Dempsey was coming back
Grey's Anatomy showrunner Krista Vernoff told Deadline how they hid Dempsey's Derek reprisal.
"I have to say that it was an epic feat, the keeping of this secret," she said. "I didn't send cuts to the studio and network that included that last scene. I didn't have writers' assistants in the writers' room for the last couple of months. There were writers who didn't know we were doing this on that staff. Most of the actors didn't know we were doing this. The crew didn't know we were doing this when they showed up on the day."
To really throw the crew off the trail, the script said it would be Meredith's late mother, Dr. Ellis Grey, that she saw in her dream.
"I put the name 'Ellis Grey' in the script that we read at the table, and I had Meredith say 'Mom' at the table, so we got there on the day and no one had been told what was happening," Vernoff shared.
Of course, the one cast member who knew about the surprise was Ellen Pompeo.
"I was like a crazy person with this secret. And Ellen and I were texting at all hours of the night, like: 'Who knows,' "I think this person!'" Vernoff said.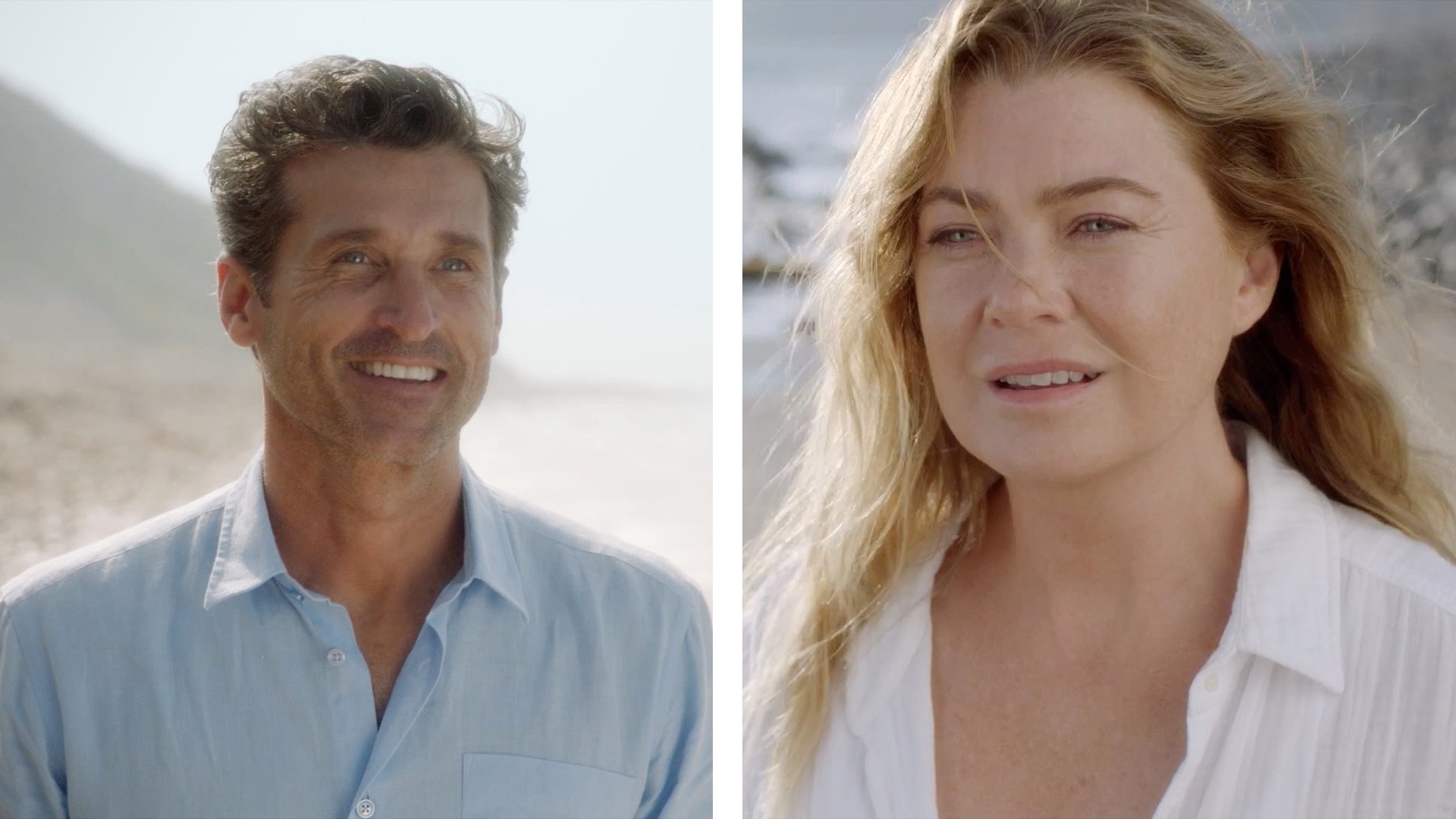 RELATED: 'Grey's Anatomy': Meredith's 1-Night Stand With Derek Almost Got Cut
Meredith Grey catches COVID-19 in Season 17
While Derek only appeared for a few short moments during the episode (which was also a Station 19 crossover), the trailer for the upcoming episode promises much more of the 54-year-old actor. Vernoff told Deadline that this surprise was set up for fans in order to balance out the heaviness the pandemic storyline would bring. The trailer makes clear that not only is Grey Sloan Memorial hit hard by the pandemic, but Meredith also catches the virus.
"From a writer's perspective, it happened because it was my job to find a way—once we determined that we were doing the pandemic—to also bring joy, and escape, and fan candy, and all the things that at Grey's Anatomy we give people," she said. "We give them romance, and we give them humor, and we give them joy, and a lot of that is lacking for the medical community in this pandemic. And so, I was walking on the beach one day, and I was like, what if there's a Meredith dream motif?"
Basically, Derek returning to the show is pure escapism. And it was Pompeo's idea to bring him back.
As Vernoff continued, "I had this imagining of a beach motif throughout the season, and I called Ellen, and I said, what if we bring back, I don't know, some dead character that you could dream of on the beach, that would be so fun for the fans. And she said, let's get Patrick. Even in my most excitable dream life, that thought hadn't occurred to me as an option, and there it was."
Suffice it to say that after 17 seasons, Pompeo knows what Grey's Anatomy fans need.