'Grey's Anatomy': Is a Plot Twist Involving Derek the Only Way to Keep the Show Alive?
There are many long-running medical dramas on television, but few are as influential and popular as Shonda Rhimes' Grey's Anatomy.
The show premiered on ABC in 2005 and immediately became a hit with audiences of all ages — even those who never cared much for medical shows. Now in Season 17, Grey's Anatomy has seemingly explored every possible plot line.
While many fans are on board with the more extreme nature of some storylines, some have been less thrilled. Recently, a few of these fans took to Reddit to discuss one particular character who, if brought back to the series, could possibly revitalize the lagging show. 
'Grey's Anatomy' features many popular actors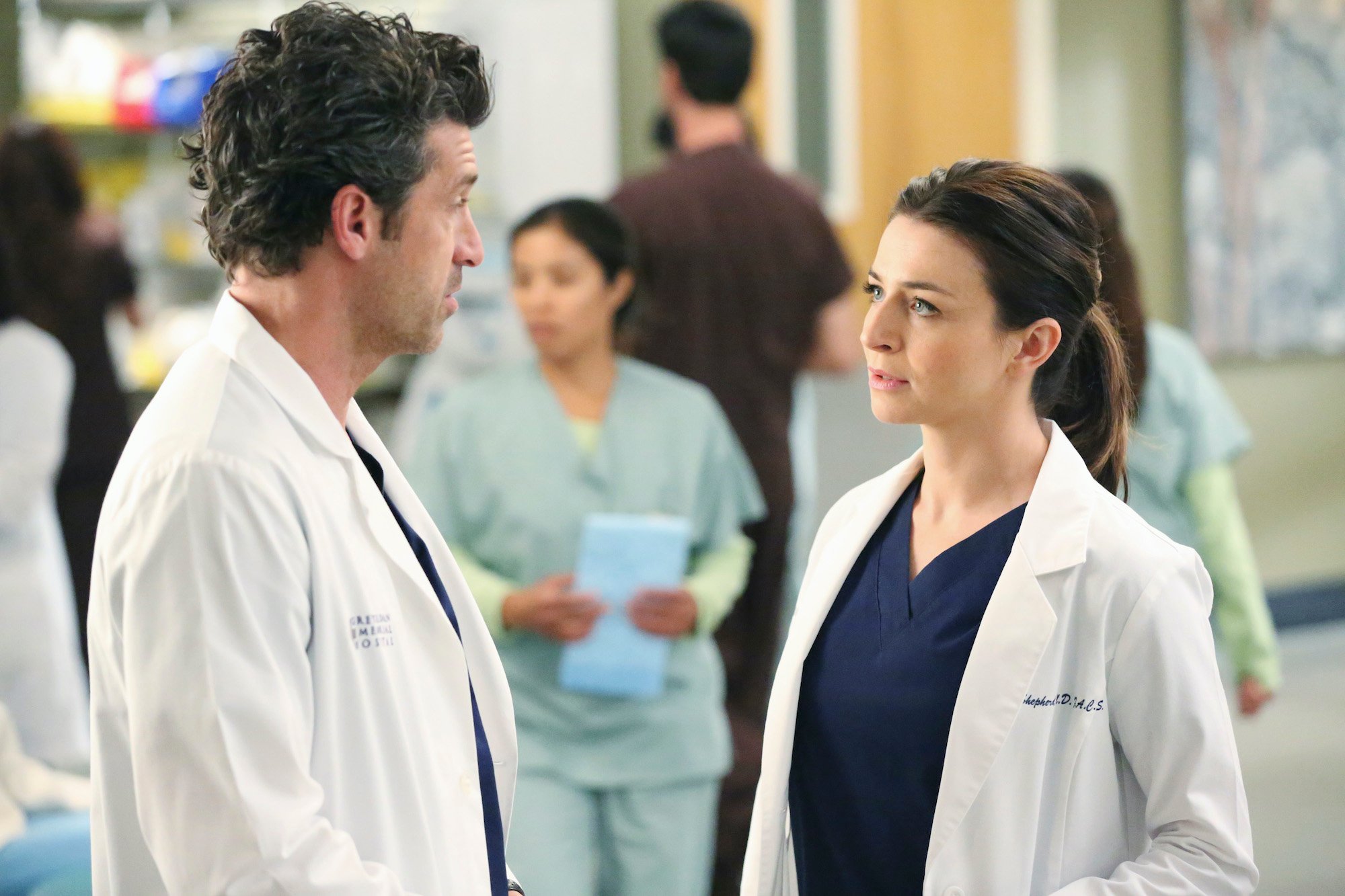 Grey's Anatomy is known to feature an ensemble cast. From the time that it debuted in 2005, some of television's biggest stars have played major roles on the show, from Katherine Heigl to T.R. Knight.
Although Ellen Pompeo (who has become one of television's highest-paid stars due to her work in Grey's Anatomy) is the lead, playing Meredith Grey, many viewers have their own favorite characters.
The series has weathered controversy and several scandals over the years — but fans have always returned to the series in the end. Critics have also recognized Grey's Anatomy on many occasions. In all, the show has won nearly forty Primetime Emmy Awards, and many of the performers involved with the show have been honored for their work.
One of the stars who made the biggest impact on Grey's Anatomy was Patrick Dempsey. Even though he is no longer a series regular, his storyline in the show remains one of the most immersive and emotional in the series history. 
Patrick Dempsey was one of the biggest stars of 'Grey's Anatomy'
One of the stars who appeared on Grey's Anatomy when the show first debuted in 2005 was Patrick Dempsey. As Derek Christopher Shepherd, better known to fans as "McDreamy," Dempsey rose to fame on television, eventually transitioning to a successful film career.
As Derek, Dempsey's character was part of one of the most successful and long-running romances in series history. Meredith Grey and Derek Shepherd were involved for years, eventually welcoming three children together.
Sadly, Derek's storyline ended in tragedy when he died in 2015, following a fatal car crash. Although Meredith has gone on to form romances with several other people, for most fans, her life with Derek was part of the Grey's Anatomy golden years. 
Could Patrick Dempsey revitalize 'Grey's Anatomy'?
For years, fans have debated the possibility of Patrick Dempsey returning to Grey's Anatomy in some form. In light of a recent surprise appearance in season seventeen, when Derek appears to Meredith in a dream sequence (or a hallucination — the jury is still out), many fans are taking to Reddit to discuss whether he could make some sort of more permanent return.
One fan on Reddit stated that "my jaw would drop if Derek came back, having never actually died, and his stint in that rural hospital was actually a conspiratorial cover-up….that's kinda what I've always been wishing would happen."
Another fan said "the show has gone so far off the rails I don't think I'd even be mad if they brought Derek back via a government cover-up." One fan probably summed it up best, stating: "The only way they are getting my jaw to drop at this point is if they resurrect Derek."
Certainly, with Dempsey's recent appearance on the show, all signs point to the fact that he could be convinced to return. Fans will have to stay tuned to the series to find out if their hopes do eventually come true.