'Grey's Anatomy': Is Joe's Bar a Real Drinking Hole in Seattle?
Joe's Bar is a staple pub in 'Grey's Anatomy' but does the establishment exist in Seattle?
When creating a TV show, it's important to create a universe that feels both real and lived-in. To do this, many shows feature common locations outside of their central setting. For example, Seinfeld had a diner for its non-apartment scenes. Grey's Anatomy is no different in that respect, as the characters on its show frequented a bar across the street from their facility when they were looking to blow off some steam. 
Fans of the show may be wondering if this is, in fact, a real bar. Read on to find out more about Joe's Bar and whether it is a real place. 
It's no wonder the characters on 'Grey's Anatomy' often needed a drink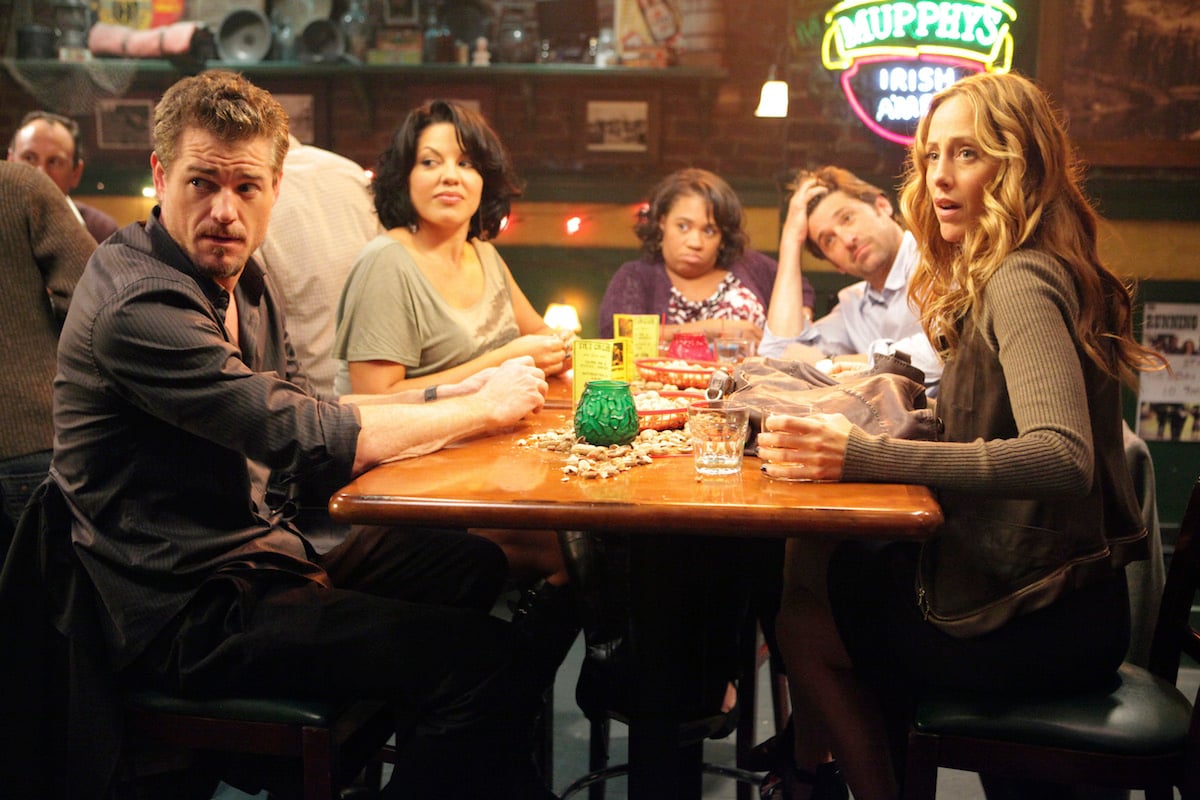 Grey's Anatomy takes place in one of the most stress-filled, pressure-packed settings one can be in: a hospital. The show featured frequent operations, with doctors at times either succeeding or failing to bring their patients through to the other side. On top of that, the show also highlights the intense and complicated love lives of the show's many doctors and surgeons. 
Luckily for the characters on the show, they had a place to relax and socialize located conveniently close to their hospital. According to Screen Rant, the characters often hang out at an establishment called Emerald City Bar, later rechristened Joe's Bar. The bar is run by a friendly guy named Joe, who often interacts with the characters. 
The bar serves as an important location for many of the show's pivotal moments. For example, Derek Shepherd and Meredith Grey first met at that bar, sparking one of the show's most notable romances. That's revealed in a season three flashback scene to when they first encountered each other. 
In terms of TV show bars, this one seems like one of the better ones to check out in real life. But can you?
Is Joe's Bar a real drinking hole in Seattle? 
If you're a Grey's Anatomy fan with dreams of visiting Joe's Bar, there's good news and bad news. First, the bad news: no, it's not a real bar in Seattle. If you've ever hoped to run into Joe as he begins pouring you a frosty mug of beer, you're out of luck. 
That said, the original shooting location did take place in an actual bar that still operates to this day. The original name for the bar at that location, according to PopSugar, was McMurphy's Tavern in Pasadena, California. That place has since closed. Yelp reports that there is currently a bar at that location called Der Wolf, a gastropub with German-inspired cuisine and beverages. 
So no, Joe's Bar isn't real, but if you do want to sit in the same bar that housed the Grey's cast for a spell, you can go there to have a drink.
What happened to Joe on 'Grey's Anatomy?'
Joe last appeared on the show in season seven. While he wasn't a main character, he was a supporting character that appeared often. Some fans were left wondering what happened to Joe. 
Steven Bailey, the actor who portrayed the character, conducted an interview with TV Guide and elaborated on why he's no longer on the series. It came down to the issue of having too many characters to give him enough screen time. 
"They didn't find enough value in my character to continue…It was amicable. It was just one of those things that, after I did that many episodes, I kind of hoped for a little bit more, and they didn't want to do that, and there you go. That's Hollywood."
It's unfortunate that Bailey is no longer on the show as he was something of a fan favorite.