'Grey's Anatomy': Why 1 Original Cast Member Likes to Rewatch The Pilot: 'That's Her Vision of Herself'
When Grey's Anatomy premiered all those years ago, it featured a large ensemble cast. Today, it still has that, but many of the actors and characters have changed. Here's why one of the show's original stars will sometimes go back and watch the first episode.
'Grey's Anatomy' began in 2005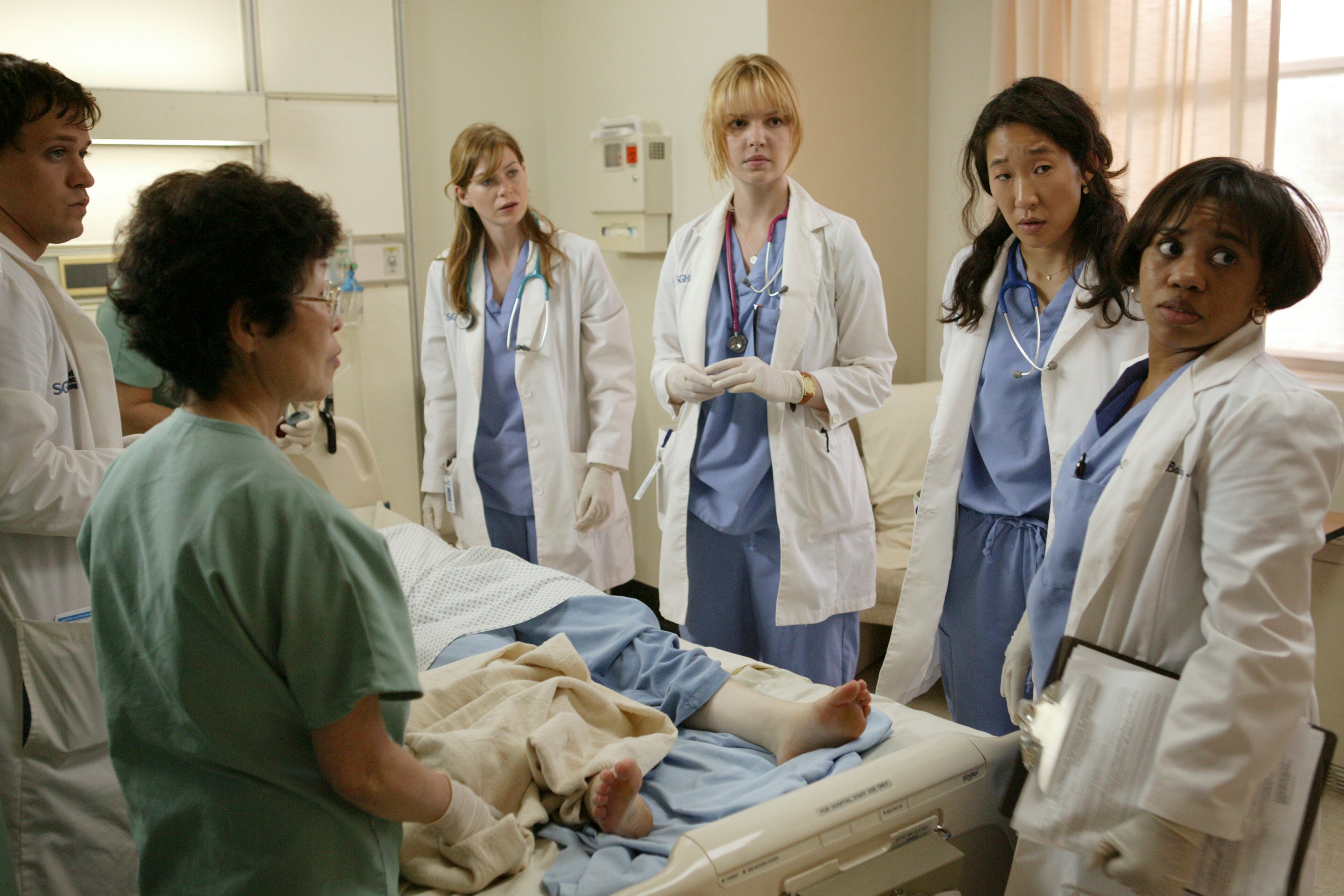 The long-running series kicked off with its first season in 2005. At the time, ER, which paved the way for medical dramas, was still airing. But Grey's brought a more soap-opera quality, more romance, and a lot of diversity in terms of both the characters and the kinds of cases they handle.
Now Grey's has been on for 16 seasons. In 2019, it surpassed ER's record of 331 episodes, making it the longest-running primetime medical drama. And it's still going strong, with millions of fans tuning in every week to see how the doctors of Grey Sloan Memorial handle whatever comes their way.
Only a few season 1 cast members remain in 2020
Like ER — and any other long-running series — cast members have cycled out over time. Actors have left of their own volition for other opportunities or because of behind-the-scenes disagreements, while others have been let go (for reasons the show tries to keep under wraps. In 2020, only three members of the ensemble cast remain.
The titular Meredith Grey has gone from intern to chief of general surgery, while Richard Webber stepped down as chief of surgery but continues to practice medicine. Finally, Miranda Bailey, the chief resident who instructed Meredith during her intern year, now has Richard's job. The last of Meredith's friends from her intern year, Alex Karev, left in season 16.
Chandra Wilson on playing Miranda Bailey
In a conversation with the Television Academy, Chandra Wilson, who plays Miranda Bailey, spoke about why she returns to the very beginning even today. "Bailey in the pilot is who Bailey always thought that she was. That's her vision of herself. That person that they called 'the Nazi.'"
"Everything that Bailey has now in season 16," she continued, "That's who she thought she was in the pilot. So if ever I as an actor think, 'Am I being too emotional here? Am I going down the wrong path here? What would Bailey really say?' I go back to that woman in the pilot. Because that really is who she thinks she is."
What she thought when she first watched the pilot
Speaking of the pilot episode, Wilson recalls that she first watched it when they came back to start shooting season 1. (Typically, a pilot is used to get the network to pick up a show for the first season, so it's filmed months or even years earlier.) The actor felt that the hospital was true-to-life in a way those on other shows are not.
"The first thing I thought [when I watched] was 'Wow, there's something so familiar about this world,'" said Wilson. Showrunner Krista Vernoff added, "We look at people as human beings and as doctors. So I think it's about coming to the storytelling through the characters rather than coming at characters through story."