'Grey's Anatomy': The Heartbreaking Scene Between April and Amelia We Never Got
Grey's Anatomy is famous for the dramatic storylines as well as the personal tragedies that many of the characters are forced to endure. The show premiered on television in 2005 and remains one of the biggest shows in the United States, even to this day.
Fans love to chat about the show in various forums online, and recently, a few fans took to Reddit to discuss two characters that they believe should have had a moment to commiserate about their mutual losses. 
'Grey's Anatomy' is one of the world's top medical dramas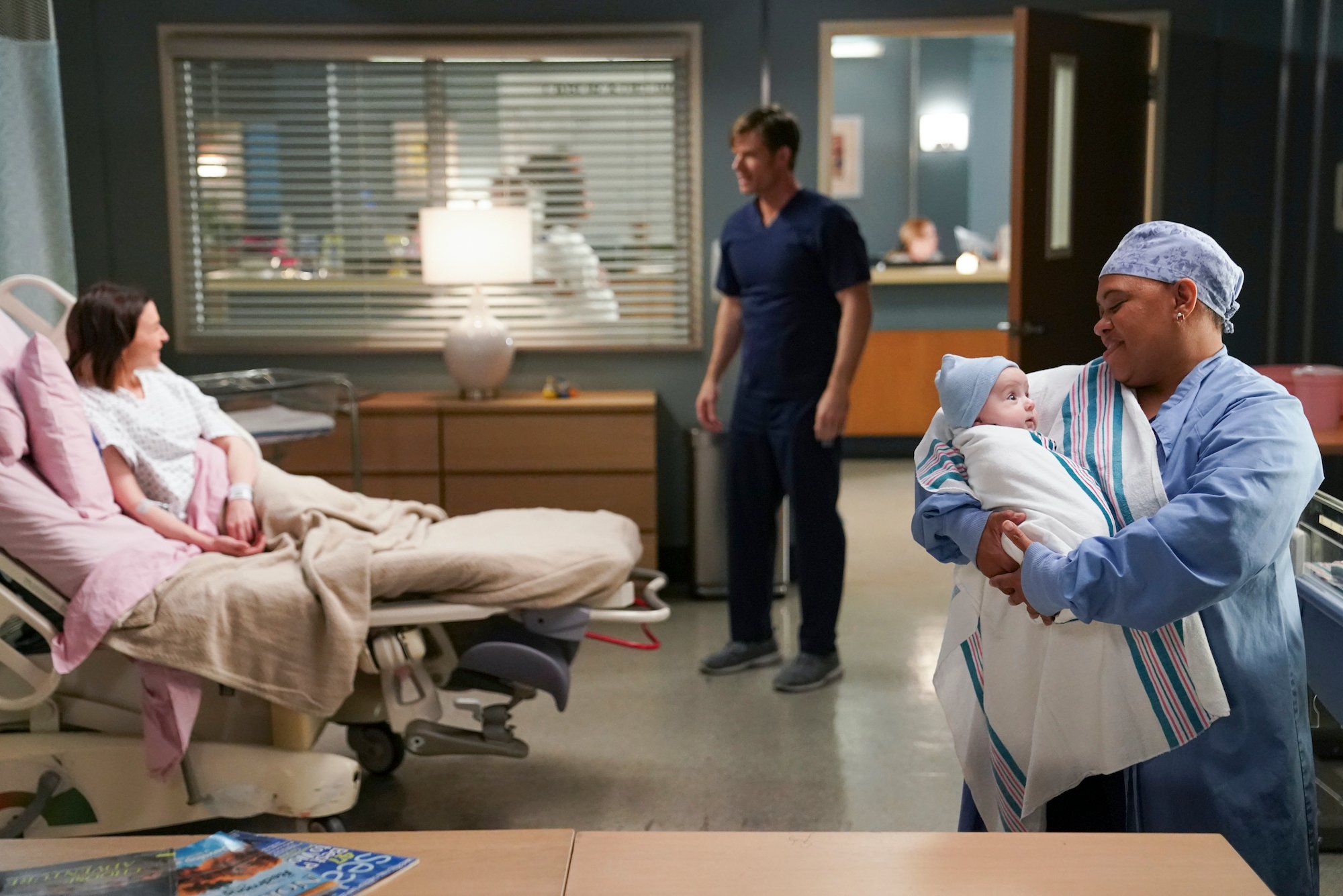 Grey's Anatomy is far from the first medical drama to run on television, but it has become one of the most successful. Over the years, fans have tuned in to watch the residents and staff of Grey Sloan Memorial Hospital as they navigate the perils of work, romance, and personal fulfillment.
The show has featured a roster of major stars over the years, including Eric Dane and Katherine Heigl, with Ellen Pompeo at the forefront of the series throughout the entire run.
Grey's Anatomy has received many awards and accolades, including 38 Emmy Award Nominations and a Golden Globe Award for Best Television Series. These days, even though the series has been on the air for a staggering fifteen years, it continues to garner new fans month after month, year after year.
Many of the characters have struck very personal chords with viewers, with one character, in particular, April Kepner, experiencing some seriously troubling times onscreen.  
April Kepner experienced a lot of tragedy on the show
Dr. April Kepner, played by the actress Sarah Drew, first appeared on Grey's Anatomy in 2009, and for nearly ten years, she was a staple presence on the show. In the early years of April's residency at Grey Sloan Memorial Hospital, she was not exactly a fan-favorite — in fact, many viewers took issue with the way that she addressed other doctors and staff.
Still, critics were united in their praise of Sarah Drew's performance, and of the way that she was able to portray intensely emotional situations. One of the most dramatic storylines that involved Dr. April Kepner was the one where she becomes pregnant with a baby, whom she named Samuel, who has a terminal birth defect.
Rather than abort the pregnancy, April chooses to give birth to the baby at 24 weeks gestation. The baby ultimately lives only a few hours before he passes away, marking April's story with a touch of tragedy in the years that followed. 
Fans believe that April and Amelia should have been able to share a scene
Another character who had more than one brush with tragedy with Amelia Shepherd, played by the actress Caterina Scorsone. Amelia's most disturbing and emotionally affecting storyline was one involving her pregnancy.
In the show, it is discovered that Amelia's unborn baby had no brain, leaving her with the terrible choice of what to do — ultimately, she donated her unborn baby's organs to science.
Fans on Reddit recently discussed the similarities between Amelia Shepherd and April Kepner.
The original poster on the thread posed a question, asking what moments fans would choose to have inserted in the show. One poster was quick to state "I would also have loved for April to be able to talk to Amelia about Samuel."
Another fan agreed, stating "a scene with Amelia and Jackson talking about losing Samuel and Christopher (Amelia's baby)- I think these two don't have a lot of scenes together and it would be interesting for them to bond over something considering they both went through similar loss but from different sides of it."
Although April Kepner has been written off the show since 2018, it is always possible that she could rejoin the cast, making way for this very intriguing and likely very emotional conversation.